Digital banking has become a priority for many central banks during the pandemic. As a result, many financial institutions have taken advantage of the opportunity to reduce their branch network. According to research, 2021 had one of the highest rates of bank closures, up 38% from the previous year.
With banks making decisions to close branches, many of these closures have an impact on customers in ways that many are unaware of. This blog will look at the mistakes banks make when closing branches and how to avoid them in order to improve customer experience, customer attrition, and overall brand perception.
1) Clear Communication
Whether a branch is entirely closed or simply downsized, one of the most important things a bank can do is provide clear communication to customers in the affected area. Customers dislike change in general, and 33% of recent survey respondents said that bank closures and inconvenient relocations prompted them to switch banks completely. Keeping customers informed throughout the process is one way to reduce customer attrition by utilizing outbound marketing in conjunction with social media to get the message across.
Another way to reduce customer attrition through communication is to develop internal documents and training programs that prepare employees for closures and relocations. Training branch managers to give customers a reason to visit the new location and personally assist in keeping communications fluid with existing branch visitors is another important method, smoothing the transition process.
2) Believing Moving Digitally Is Better For Customer Loyalty
The pandemic has undoubtedly accelerated the shift to digital banking, with online banking accounting for up to 30% of consumers' primary channels. While banks' priorities have shifted to reflect this shift, they still do not meet the needs of the 70% of consumers who continue to use the bank branch as their preferred channel. The belief that digital will solve customer loyalty issues has resulted in an increase in customer attrition, with up to 52% of consumers considering switching banks within the next year.
Our research has shown that financial institutions that provide a higher level of financial advice in-branch increase customer loyalty and can usually charge more per customer, resulting in lower customer attrition and higher sales.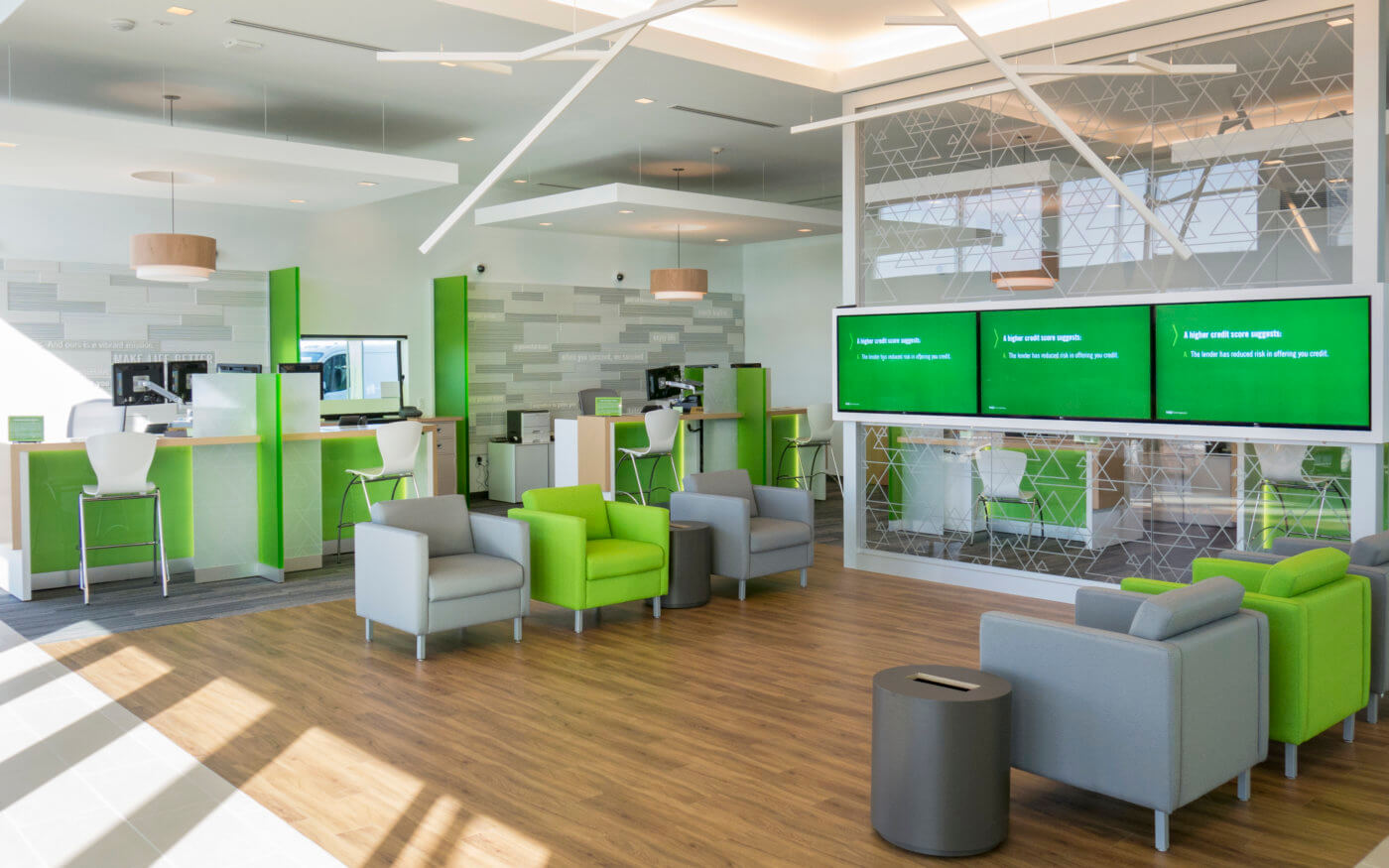 Our work with Regions Bank exemplified this, as we transitioned away from bulky teller counters and towards more personalized ways of interacting with customers. Regions increased customer traffic in a scalable design that was implemented across their network of 1700 branches by creating a sense of transparency through good design combined with improved, advice-centric sales choreography.
3) Improper Downsizing
Another blunder that banks can make when switching branches is downsizing without changing. While the "micro-branch" has many advantages, particularly cost savings, doing it incorrectly can result in customer attrition and a decrease in branch traffic. A common approach to micro-branch renovation is the "one size fits all" approach, which involves replicating the larger bank's model in a smaller one.
While this may appear to be cost-effective, it severely limits the bank's ability to perform because it completely underserves its customers. Banking is highly ritualistic, and customers will be frustrated and confused if a branch looks and feels the same but does not offer nearly as many services. Banks must consider the role shift that comes with downsizing to a micro version of their larger brick-and-mortar counterparts, as well as how this version can better serve their customers' needs.
4) Favouring Closure Over Renovation
When faced with budget constraints and declining profitability, many bank executives opt for bank closures rather than renovations. Indeed, 2020 saw one of the highest rates of bank closures in history, with over 4,000 physical locations closing since March 2020. Choosing to close rather than renovate is actually hurting more than it is helping.
According to our research, branch renovation can increase customer visitation and growth by up to 20 times, and 36% of customers have indicated increased investment in financial products through renovated banks. Non-renovated banks, on the other hand, had the lowest visits and sales growth. While closing banks save money in the short term, proper renovation plans and investment can spur long-term financial growth.
5) Going Full-Digital
While banking continues to shift towards digital solutions, banks frequently lose sight of where digital fits within the banking environment, prioritizing full digital solutions over integrations. Our research shows that, while digital should be a part of banking in the future, the focus should be on humanizing the experience at every touch point within the branch. Poor customer experiences are a major cause of customer defection, and creating positive customer experiences without the human element can be difficult.
CZ Bank in China is a great example of incorporating digital technologies and solutions into the branch experience while maintaining the human element at every touchpoint. Customers can self-educate on frequently asked questions in learning zones and waiting areas, while semi-private pods allow for one-on-one meetings for more complex advice and financial solutions that remove barriers to human access.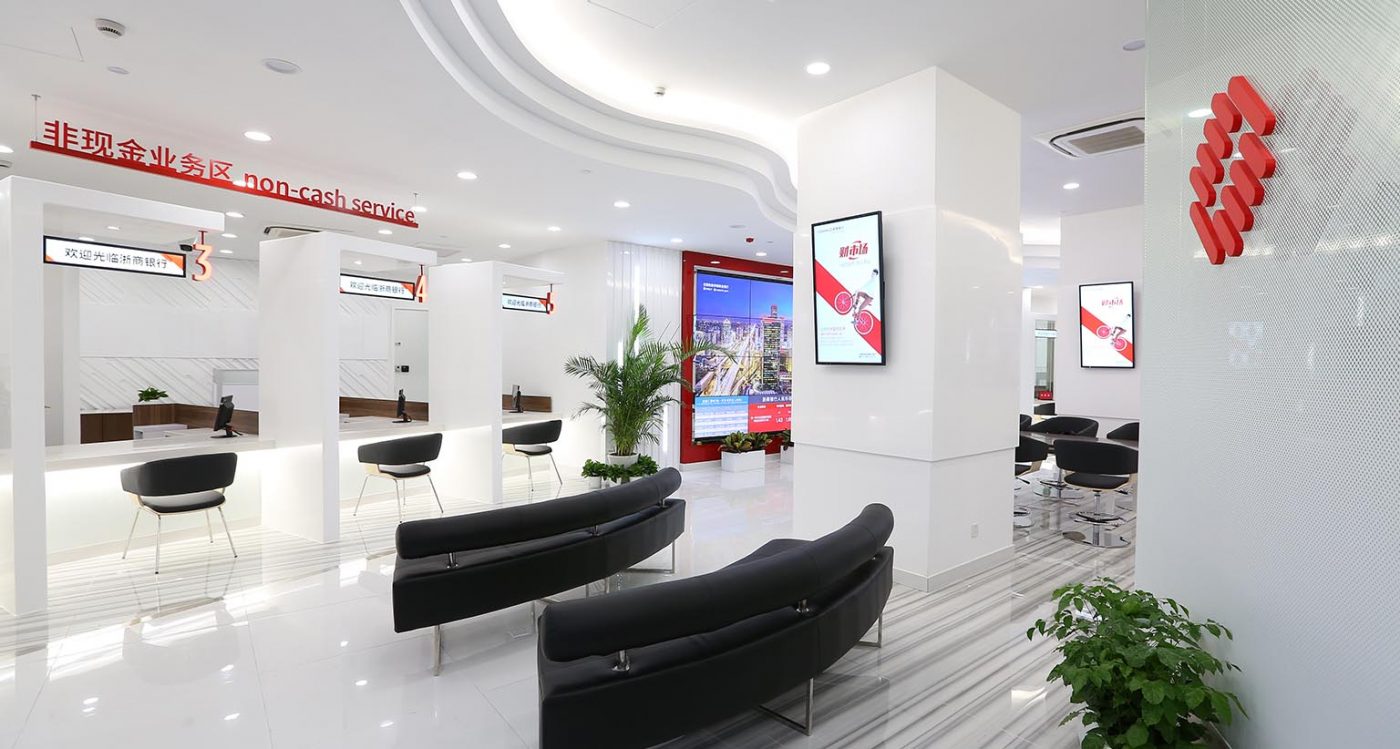 The bank transitioned from a transaction-based model to an advice-driven model in which customers could take control of their financial education through digital learning or financial advice from a trusted advisor.
The Takeaway
The financial industry is undergoing a massive digital transformation, and successfully navigating it will be critical to the long-term success of banks worldwide. While the initial full-throttle shift to digital resulted in short-term savings at the expense of long-term gains, customer attrition, and deterioration of customer trust, this can easily be reversed by combining the two worlds into a single, customer-centric design for your bank branch.
While bank closures may have reached an all-time high and become the preferred cost-saving method, it's at the expense of the human element. Customers feel less connected to their financial institutions than ever before, clearing the path for attrition. The future cannot be solely digital, and financial institutions must avoid these five blunders in order to achieve long-term success.