The need for banks to drive greater efficiencies and reduce the cost of delivering financial products and services has resulted in the introduction of various micro-branch formats around the globe. Our recent study, Physi-Digital: Humanizing Your Bank's Digital Transformation, noted that most banks are putting great importance on their digital and physical customer experiences as part of these transformation initiatives.
While we have seen banks evolve their channel strategy to reduce cost and remain relevant, what looks to the industry as a cost-effective format in driving growth, such as the staffless branch, could result in negative customer experiences if not implemented properly. The interest in microformats raises concerns as the market shifts from gaining operational efficiencies to delivering exceptional customer experiences.
How do banks navigate change in their retail channel strategy while ensuring that they continue to drive growth and customer loyalty with many competing alternative banking products? Below we take a look at how banks can navigate the change to smaller formats and the mistakes to avoid in ensuring their micro-branch strategy drives a positive customer experience.
Micro-branches are the result of a larger trend within the banking industry. In the past decade, we have witnessed the rise of new bank channel strategies with the introduction of smaller, nimble-sized branches. As a result, the average bank retail network has shrunk by 15 percent, and branch footprint has steadily shrunk from the heydays of 7,000 square feet to now averaging in the 2,700 square foot range. Part of this is driven by the growth of new digital banking technologies that reduce back-office operational needs, while other influences include customer-focused cash recycling and video banking technologies that allow customers to bank anywhere at any time.
#1 Pitfall: Answering the Wrong Customer Need
A retail bank's bricks and mortar's value is in building strong brand loyalty while driving growth. Our 2017 study, Overcoming Stealth Attrition in Retail Banking, identified that when banks move their customers to online-only channels, they open a pandora's box of customer ease of attrition. The study determined that the most loyal customers use all of the bank's platforms, including retail. The current formats of micro-branches are either focused on reducing the cost of operations while increasing market presence or appealing to underserved customer segments who rely on pay-day loan retailers. For example, Postal Bank, the largest financial institution in China, ensures access to rural and more impoverished customers through the combination of post offices and micro-branches to meet the commitment of the Chinese government.
Banks considering micro-branches as part of their channel strategy need to clarify the value and role this format brings to the communities it serves. Micro-branches need to have a defined purpose beyond convenience to deliver unique value, with many new innovative initiatives focused on creating ecosystems to meet customers' unmet needs. Financial institutions need to think beyond the conventional hub and spoke to determine a clear picture of the customer segments being served and how value is created for both the institution and customer. Conducting consumer and employee research by firms such as ath Power to determine opportunities and competitive vulnerability is critical in ensuring that capital investment will help drive growth. Also, seeking guidance from a commercial and asset finance company can offer valuable insights into how best to allocate capital investments for sustainable and effective growth strategies.
Strategies to Avoid this Pitfall:
Clearly define the customer persona the micro branch is serving.
Identify brand perception and trust within the given community.
Review the specific market competitors and areas of vulnerability.
Determine which bank services or products have the highest level of appeal and relevance.
Determine the unmet need of existing and competitor customers.
#2 Pitfall: Same Size Shoe in Smaller Shoeboxes
We have been fortunate to help navigate many micro-branch initiatives, reflecting a need by various institutions to offer the full depth of banking services within a smaller and less staffed model. These microformats ranged from pop-ups, vehicular mobile banks, and units in host environments such as supermarkets and office towers. Some of these branches put a greater focus on providing advice and removing the teller line altogether to pivot customers to higher-value advice-driven products. However, when changes like this are made it is important to understand that banking is highly ritualistic and customers have become accustomed to banks offering a given consistent range of services across the entire network. Therefore, any changes must be supported by clear signage and strong communication that highlights the scope of the services provided to avoid customer confusion and frustration.
The most significant risk for micro-branches is to offer the same services found in larger formats, which ultimately underserves the customer's needs. Banks considering micro-branches need to determine the role this emerging channel provides the organization and the gap in customer needs within each market. Companies such as OPTiFi can track customer historical and current traffic patterns to identify potential site opportunities. With the demand for banks to reduce their branch network, a micro-branch strategy must go beyond a relocation cost mitigation strategy to drive a more significant positive customer experience. For example, through our own research we found that when financial institutions provide a higher degree of financial advice, they tend to have higher loyalty and charge more. A big mistake is to assume that more customer banking technology such as ATMs and video ATMs will replace the need to engage with bankers.
Strategies to Avoid this Pitfall:
Leverage target personas to help identify the optimum product offering.
Explore trading area customer behaviours to determine the level of location feasibility.
Ensure the facility identifies the type of services and products being offered, i.e. advice and support.
Explore a range of micro-branch sizes in addition to the ideal location strategy (i.e. high-street, co-hosted, rural, etc).
Ensure the right balance of digital technology and staffing to help drive higher levels of service.
#3 Pitfall: Operations Trump Customer Experience
The ideal micro-branch strategy needs to find the right balance between the needs and priorities of the bank and the needs and priorities of the customer. Whenever there is an imbalance between the two, issues and complaints arise, undermining a bank's ultimate goal of building loyalty. Our recent study, Physi-Digital: Humanizing Your Bank's Digital Transformation, identified the risk of technology underserving customers' needs or not taking a human-centric approach to digital transformation. To succeed with a micro-branch strategy, banks will need to go beyond trying to match their competitors' digital or cost optimization strategies and instead put the customer at the center of their plan. Unfortunately, only 14 percent of financial institutions have a customer-centric transformation process.
As many of the new channel strategies are a sub-set of the bigger transformation plans of a bank, it's essential to ensure strong alignment across an organization on how the various methods impact the micro-branch network. Bridjr, for example, helps banks migrate their measurement tools beyond ROI towards ROX (return on experience), an emerging metric that is helping drive change. By ensuring the experience across the entire value chain is consistent and customer-centric, banks can accommodate both ROI and ROX metrics.
The process of forcing older customers towards digital platforms, for example, could lead to a high degree of customer complaints and, worse, defections. Operations have their role in any organization, but when it conflicts with the need of employees in delivering exceptional service or meeting the wants of customers, it is a recipe for disaster. Strategies to Avoid this Pitfall:
Establish the proper ROI and ROX metrics for the development of a micro-branch strategy.
Ensure strong alignment on the channel's goals and how it aligns to the bank's position and point of difference.
Investigate customer journey maps to identify the critical and value-driving moments of truth for both customers and employees.
Ensure a customer-centric humanistic approach to the overall experience.
#4 Pitfall: Misaligned Sales Choreography
Launching a micro-branch strategy will necessitate a rethink of the branch's sales and customer engagement strategy. Many inherent models such as lobby greeters, platform associates, and queuing systems are no longer available or relevant in smaller branches. As a result, banks need to rethink their employee and customer engagement model, starting well before the customer enters the given location. For example, initiating an appointment setting platform such as the one offered by Engageware ensures that customers' time is respected while also helping manage staffing levels to avoid long waits or a lack of available resources.
Another area banks need to pay greater attention in is elevating staff training and hiring. For example, working in a micro branch that may offer more consultative advice and a curated range of offerings requires different knowledge and skills. Ensuring the correct skill levels and capabilities is one of the biggest risks banks noted in our Physi-Digital study. Companies such as ath Power support a bank's transformation initiatives by first identifying the proper criteria for the perfect hire and then supporting these new and existing employees with customized training. The training process ensures the sales choreography aligns to the customer journey, understanding the role digital and humans play in building rapport and empathy – critical ingredients for brand loyalty. In addition, since customers visit branches to interact with bankers, these must be appropriately trained and supported by the right skills.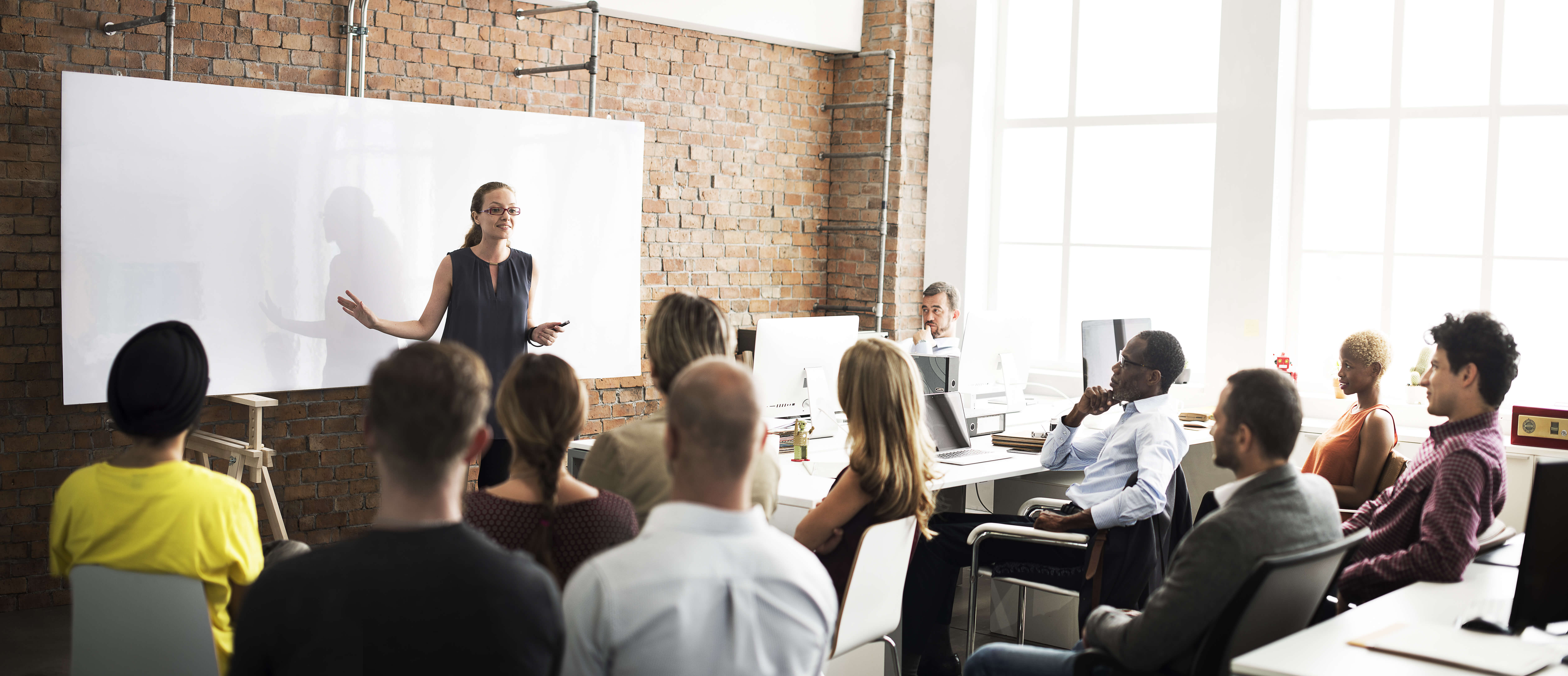 Strategies to Avoid this Pitfall:
Need to rethink the hiring and training model.
Staff need to have the right skills and capabilities to meet the various types of customer visits.
The branch layout must be conducive to facilitate these multiple types of transactions.
Technology must shift from transaction to engagement enablers for both employees and customers.
#5 Pitfall: Forced Digital Experience
The pandemic has accelerated digital adoption for the most reluctant customer, leading to newly established behaviours and putting into question the value of branches. Although offering customers 24/7 online and supported channel services, customers entering bricks and mortar locations have very distinct needs: that of speaking to a human. It may consist of resolving an issue, asking for quick advice or managing a money transfer to more complex engagements such as loans, mortgages and securities. However, the unifying factor is these are all delivered by the front-line staff and not robots or machines. As seen in new large bank prototypes, forcing customers to use video ATMs has resulted in a low adoption rate and a higher degree of frustration. As a result, organizations such as Intel have focused on the role technology plays in serving both employees and customers.
With that being said, there is a role that digital experiences play in driving improved customer experiences. Consider an area to engage customers in learning how to leverage the bank's online and mobile platforms as part of a learning lounge, or showing how customers can use the institution's technology to book appointments and avoid having to wait in branch.
In addition, the deployment of digital signage in both windows and within the branch can also help customize the messaging to the unique micro-branch offerings. Digital signing experts such as JohnRyan, who specializes in developing integrated programs for banks and credit unions, have demonstrated the value and impact on sales when banks migrate their in-branch communication to digital platforms.
Strategies to Avoid this Pitfall:
Develop a fully integrated digital learning lounge supported by training and potential employee incentives.
Implement a branch digital signage strategy with relevant content and playlist to support the needs of the targeted personas.
Clearly define the role and type of digital technology supporting both employees and customer engagement.
Micro-branches are very effective platforms to drive customer loyalty and business growth when appropriately managed. However, leveraging these with the sole purpose of reducing operational costs without looking at the bigger picture of how technology, built environments, and employees need to work together will result in missed opportunities. The strategies shared in this article will help avoid the many pitfalls that may undermine the investments in delivering a differentiated customer experience.
Want to learn more? Get in touch with the H2D Collective today!