Redefining the branch experience for millions of customers in the Southern USA.
Brand delivery
Brand Strategy
Digital Experiences
Environmental Design
Regions Bank needed a change as their customers were shifting towards online and digital banking services. Regions Bank approached SLD in need of a customer centric design that could be scaled quickly for both their existing and new branches, that emphasized a connection of physical with digital.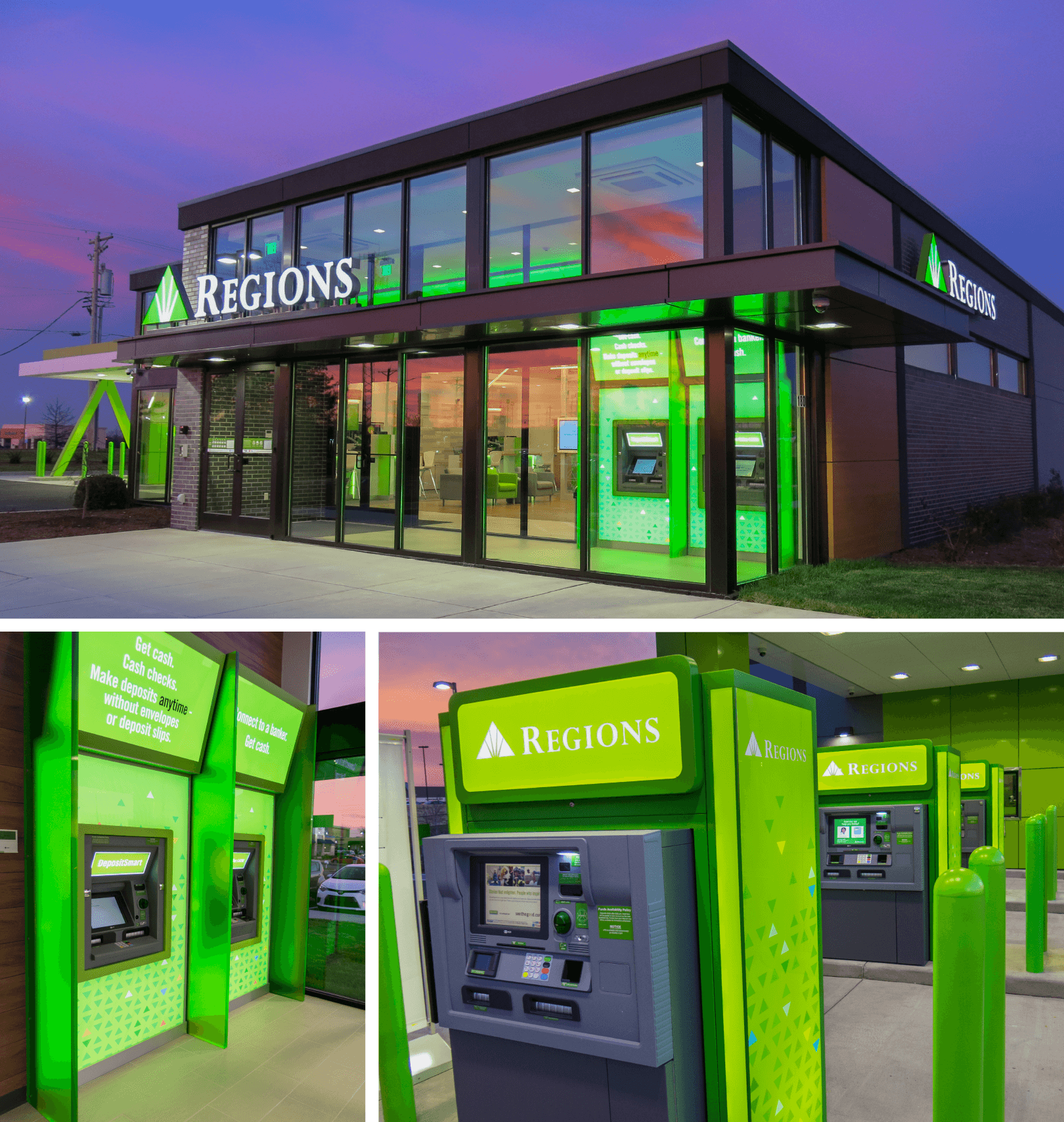 An extensive redesign was introduced, starting with the brand itself. SLD started with the introduction of an improved value proposition and brand standards. Sales choreography became more intimate and consultative, with the removal of the teller counter creating options for how bankers consulted within the branch. After the redefined position, the design work began with the creation of a total 360-degree experience, including building on the financial knowledge level of its staff. The total design was based on the brand promise of "Make Life Better" and included a whole new way to experience the brand, including leveraging the Regions logo within the architectural shape and graphics for strong brand recognition. Universal banking pods with cash recyclers were created to empower the consultants. Digital technologies help display messaging across the branch, such as various social and community causes and iPads in the waiting area displaying the latest products and services. The branch design creates a sense of transparency with large windows and bright lights showcasing digital signage and the 24-hour ATM services. The flexibility of the design insured different formats had consistent delivery across the entire network of 1700 branches for the ultimate banking experience.