The QR code is a valuable commodity in Asian countries, yet its presence in North American retail continues to be slow and inconvenient. The good news is that North America has recognized the platform's power and is catching up to its international competitors. As a globally accepted medium, QR codes have enabled retailers to increase efficiencies in customer engagement. My experience in China revealed the financial power and efficiency of delivering touchless experiences via QR codes. For example, it reduces customer friction points within the restaurant experience. QR codes provide customers menu access, the ability to input their order, and the opportunity to pay their bill through their mobile device, avoiding the hassles in traditional food service experiences in North America.
Getting Into The Race
Although the United States and Canada have trailed behind most other countries, a 2021 poll found a seismic shift. In the past three months, 45% of responding US shoppers said they had used a marketing-related QR code, with respondents aged 18 to 29 having the highest share. The increase in QR code usage is driven by a rise in global smartphone access, which has increased from 59% in 2017 to 78% in 2020. Growth has also been spurred by increased access to high-speed mobile internet, which provides a quick and flawless connection between the QR code app and web information. In our 2015 piece, we discussed the importance of QR codes and why they will become a large part of how we interact with the world, with 59% of respondents believing that the QR code would become an integral part of the future.
In 2020, China and Europe had the highest rate of QR code use. Latin America is predicted to outperform Europe by 2025, while North and South America will trail heavily behind East Asia and China. Nonetheless, the development of new QR client rituals and the ease of use has already begun, driven by food services offering access to convenient ordering and payment.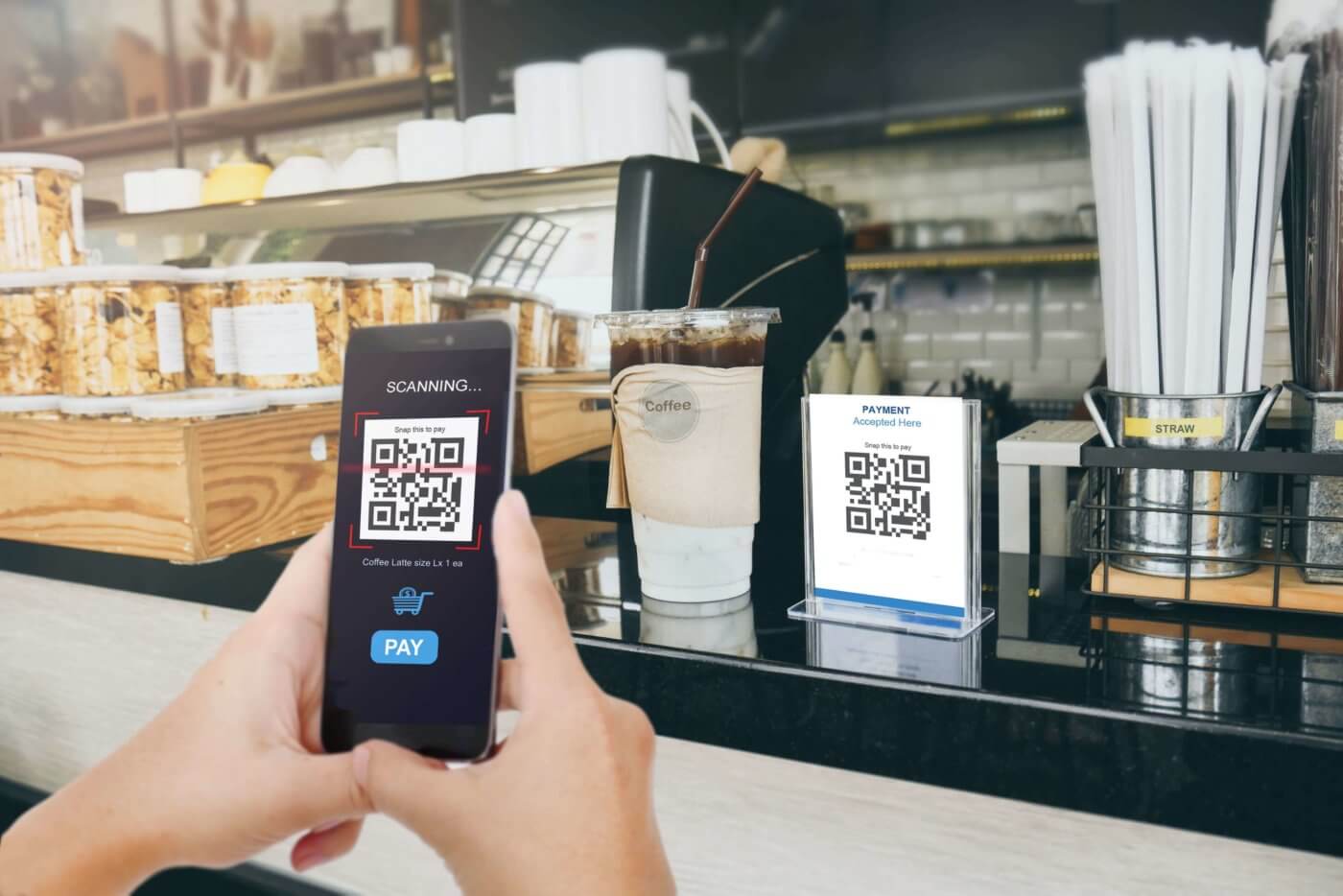 Image Source: Shutterstock
Five Key Opportunities
Brands have a great chance to utilize the power of QR codes, and we have identified the most significant prospects for marketers.
#1: Removing Customer Experience Barriers
Brands must examine the function of QR codes in removing everyday annoyances from the customer purchase journey. These can range from reducing wait times while ordering a meal to providing vital information on products and services. Most consumers rely on their cellphones for almost everything, and scanning QR codes is another function in their everyday routine that further simplifies the process.
Marketers must reconsider the customer journey mapping methodology to incorporate the role of QR codes in engaging customers throughout the buying stages. QR code elements in social media, print, and posters can assist customers in engaging with the content further, such as an offer or an engaging marketing story. Similarly, QR codes provide a perfect platform for selling bundles or upselling the customer to a higher-priced service by providing easy comparison and streamlining the entire payment process. The traceability of the QR code allows the company to concentrate on sending targeted communications while tracking its campaign's success.
#2: Taking Storytelling To The Next Level
Understanding a brand's purpose, its product's origins and traceability, and the organization's dedication to social concerns all influence today's consumer loyalty. Using honest tales to connect with customers allows brands to form deeper emotional ties. Yet, sharing that story on an already packed label and competing with legal and mandated copies is a significant barrier for consumer packaged goods (CPG) manufacturers.
Numerous brands, including Ikea, L'Oreal, and Starbucks, have pioneered using QR codes to mitigate this barrier, engaging customers and driving loyalty. Customers can use the square code to link the brand message to inviting content, such as films and interactive games, product information and competitive price. These enable brands to convey rich stories that further the emotional connection with the customer.
#3: Driving Greater Engagement
The pandemic increased the expansion of online purchasing, allowing CPG firms to circumvent shops and sell directly to customers. Our research on stealth attrition in the banking business discovered that the more channels clients use, the more loyal they are to the institution.
Since there is a critical correlation between engagement and brand loyalty, other industries can readily apply these lessons. By leveraging the organization's broad range of channels, QR codes enable marketers to develop stronger customer relationships. Companies should consider how these channels might use the medium and which messages are necessary to engage customers. QR codes are not restricted to consumer targeting; the same integration should be considered when designing employee recruitment and retention programs. Delivering the right kind of offer and recognition is crucial, and employing QR codes may ensure that these messages are delivered and understood efficiently.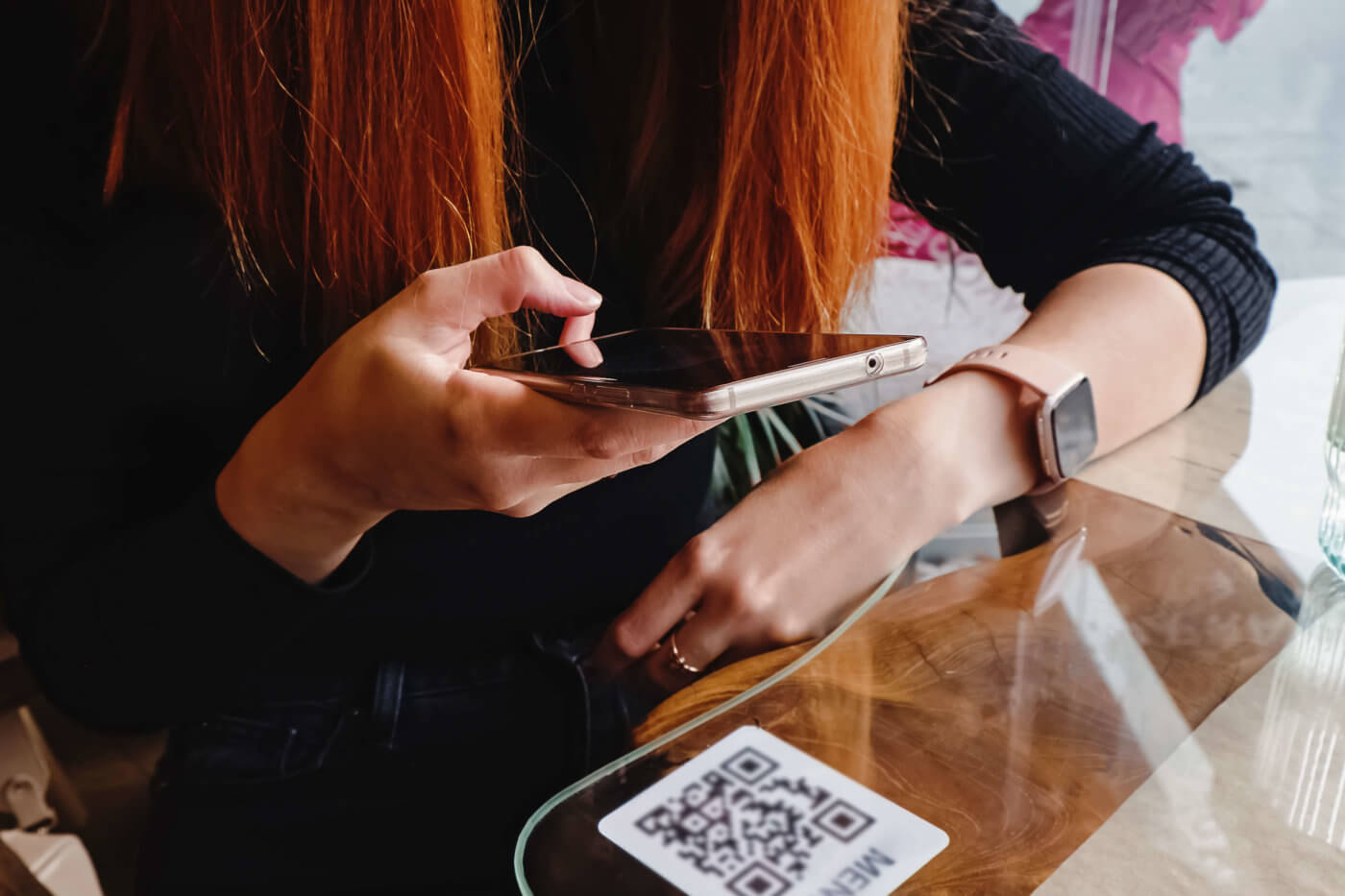 Image Source: Shutterstock
#4: Raising The Inclusion Bar
We are seeing an increase in diversity and inclusiveness, and organizations must ensure that their messages are universally accessible. QR codes provide a convenient platform for visually and hearing-impaired customers by offering a channel for their devices to translate information conveniently. These codes can also translate essential text into various languages, ensuring that vital information is not missed.
As the population evolves to a more inclusive consumer base, brands must investigate how QR codes might help them interact with a broader and more dispersed range of customers.
#5: Bridging The Seamless Experience
Over the past decade, digital transformation has been a seismic focus. According to our 2021 physi-digital study, several industries are at varying phases of deployment, and the majority of these projects fail to achieve the required value. For billions of dollars in expenditure, there is still a considerable gap in connecting an organization's online and corporate operational systems with the retail experience of its customers. As a founding member of the H2D Collective, we observed that digital transformation ends at the retailers' doors.
The introduction of QR codes supports connection from these dispersed platforms and channels, providing the customers with an engaging environment. This may range from finding in-stock items to viewing "How-To" style videos, conveniently delivered through shoppers' mobile devices. Utilizing these codes will raise awareness, resulting in more significant ritualistic behaviors that companies can capitalize on.
Winning The Marathon
The average customer receives thousands of marketing messages daily, most of which are forgotten or ignored. Brands can give the relevant information customers seek at the right time by employing QR codes, which are interacted with only by interested parties. Marketers need to remember that it is not how many messages you send that matters; it is which ones are being engaged with that will make an impact.