Transformation is messy and carries a high degree of failure, with more than 84 percent of digital transformations failing and more than 9 billion dollars going to waste. The pandemic has increased the risk due to the accelerated need for organizations to digitally transform themselves to respond to the shift to online shopping, home delivery, and appointment setting engagements. The result is a reshuffling of priorities towards online and mobile platforms while potentially undermining other transformation needs beyond digital for companies to remain relevant.
In retrospect, what may seem a great example of how digital transformation has come to the rescue during a crisis may have an unforeseen impact on their ability to sustain growth and deliver on desired results from transformation and innovation.
This raises a tricky question: are there potential vulnerabilities or gaps in transformation programs currently underway?
To answer this and many other critical questions, Bridjr, a leading digital transformation consultancy and SLD, a global customer experience transformation agency, conducted a study in the United States with 1,000 senior and mid-level executives respondents from the retail, financial institution (FI) and healthcare industries. 
The study aimed to determine the status of their transformation programs and the approach they are taking. The study also explored the potential vulnerabilities and opportunities in ensuring the investment in time, resources and capital reach their desired objectives. 
Hypothesis
We hypothesized that although most companies have embarked on transformational programs, the depth, approach, and level of progress are not evenly distributed amongst the three industries studied or aligned within the different levels of management. 
READ THE FULL REPORT
Take a deep dive into how the healthcare industry can successfully embrace digital transformation.
DOWNLOAD NOW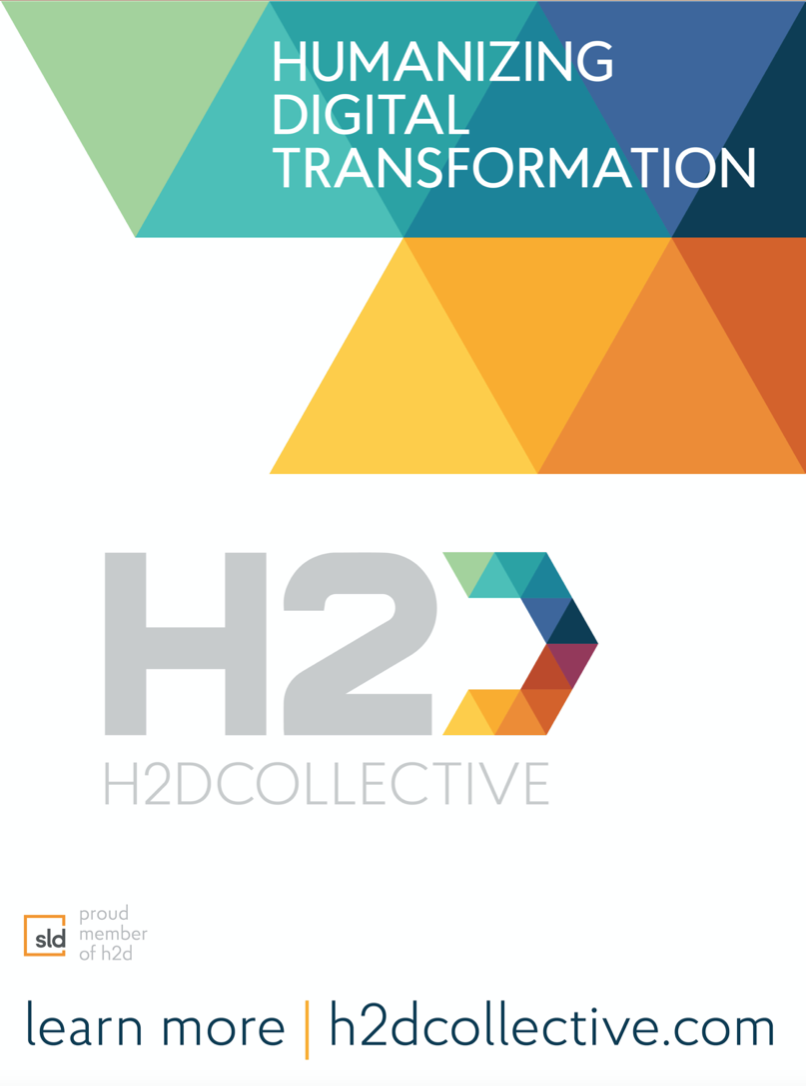 the five transformational approaches explored
Facial recognition detection
Omni-channel integration
Channel strategy
Physical experience productivity digital dashboard
Staff customized sales tablets
Customer journey mapping
Touch-less payment
Store or physical experience
New business model
Digital signing integration
Partnering with FinTech
Human-centered design
One centralized enterprise resource planning system
Paperless
Business model innovation
API integration
Process automation
CRM integration with sales and service
Centralized operational dashboard
Move to the cloud
Digital marketing
Connecting CX innovation to brand value proposition
Marketing automation
Social marketing
CRM integration
Omni-channel integration
Brand tracking and evaluation
Marketing performance dashboard
AI enabled content creating
AI predictive models
CRM integration
Employee performance evaluation
Point-of-sales reinvention
Workflow redesign
Sales choreography innovation
Role clarity and accountability
Employee training
Automating and integrating recruitment
Adoption and sustainment programs
Gamification engagement
Clarity on the goals and reasons for the transformation
New internal communication platforms
Robust communication and engagement plan across enterprise
Strong on-boarding
Aligning transformation objectives to individual goals
Embracing change
Scrum and agile processes
Human-centered solutions focused on employee experience
The study objectives consisted of helping senior leadership and managers to: 
Understand the most commonly used approaches towards transformational programs.
Determine the depth and reach of programs and who is leading the charge.
Identify the level of internal alignment on the direction and strategies.
Identify areas of vulnerability and opportunity.
Executives were asked a series of questions regarding their approach towards their transformational program. The study explored 48 different initiatives beyond digital transformation as well as reach and integration across the organization. The study also explored the level of deployment across various facets of the company and their level of confidence in the success of their program. 
The research also examined differences in opinions and approaches between senior leadership teams and mid-level managers. Finally, it explored any potential differences between one of the five transformational approaches.  
THE MISSING LINK IN TRANSFORMATION IS HUMAN
Industries with reliance on branded environments as their primary channel of growth witnessed the disruptive power of the pandemic, in addition to other transformational changes such as a shift to online and mobile shopping. The study identified many challenges facing organizations as they implement their transformational programs with the lack of resources, too many priorities, a lack of funding, and struggling to formulate a plan leading the majority of industries. 
Executives identified a high level of clarity on the transformational problem their organization was solving; their level of confidence in its success was significantly lower, with mid-level managers and the retail sector reflecting the lowest level of confidence at 39 percent. Beyond the many challenges mentioned above, a key influence on this lack of confidence can be attributed to human factors such as talent and skills gaps as the organization modernizes or digital solutions focus on tech and underserve the human experience. These risks and program derailers become more paramount with mid to lower management tasked to implement the various programs, including the adoption or sustainment of momentum may fail or the failure to recognize the human impact to the organization.
The human factor plays a pivotal role in delivering successful transformational changes within the physical branded environment. However, it's not surprising that many of these initiatives fail to maximize their values to the organizations when customers and employees are not adequately considered.
Retail was the only sector where the top challenge was struggling to formulate a plan. Although retail transformation was well underway prior the pandemic in response to the shift to online shopping, the crisis has disrupted their momentum and clarity on the future direction, undermining their ability to remain relevant in the long term.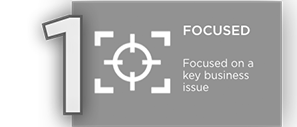 7% RETAIL
7% HEALTHCARE
6% FI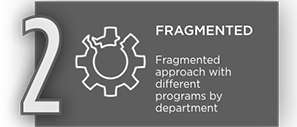 16% RETAIL
27% HEALTHCARE
31% FI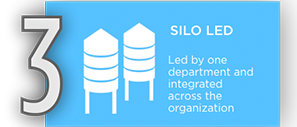 29% RETAIL
30% HEALTHCARE
28% FI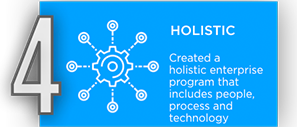 17% RETAIL
19% HEALTHCARE
23% FI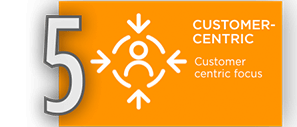 31% RETAIL
18% HEALTHCARE
14% FI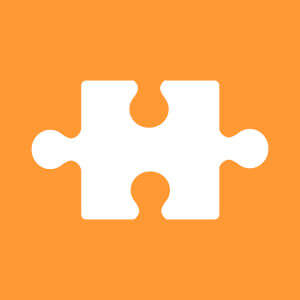 SKILL GAPS AND SUSTAINING TRANSFORMATION ARE KEY RISKS
Our study indicates a significant risk in maintaining, adopting and sustaining transformation initiatives across the organization.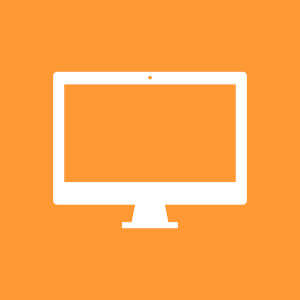 TRANSFORMATION FOCUSES ON RESPONDING TO ONLINE DISRUPTERS, NOT ON FUTURE NEEDS
The lack of progress in agile and scrum initiatives, AI integration, omni-channel integration, customer journey mapping and CRM integration are just a few of the initiatives lagging in retail.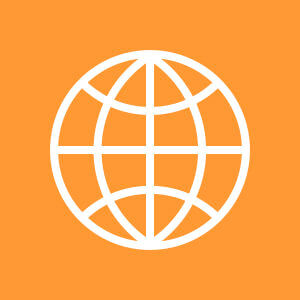 TECHNOLOGY, MARKETING AND INNOVATION NOT FULLY INTEGRATED
Although retail transformation initiatives are further integrated within the organization compared to healthcare and finance, marketing and innovation are well below the total study benchmark.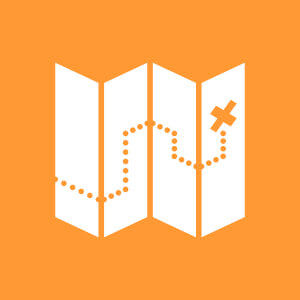 STRUGGLING TO FORMULATE A PLAN IS KEEPING RETAIL STUCK
The study highlighted the retail industry is struggling to even formulate a plan – a concern most certainly made worse by COVID. Getting "unstuck" will require visionary leadership.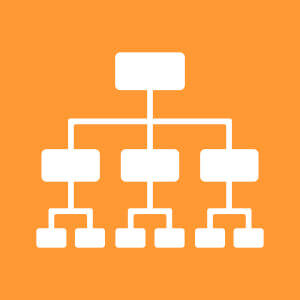 LEADERSHIP OVER CONFIDENT AND LACKING MANAGEMENT ALIGNMENT
Although the confidence level was highest amongst the senior leadership, management did not share the same views, identifying a gap in potential outcome success.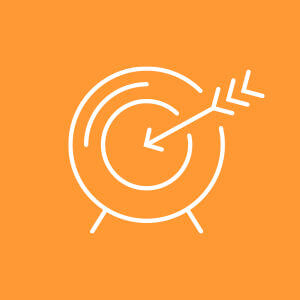 THE FOCUS ON CUSTOMER-CENTRICITY IS STRONG BUT LACKS LINKAGE TO BUSINESS MODEL INNOVATION
Although retail dominates in a customer-centric approach, it's predominantly focused on sales and lacks a strong integration with business model innovation.
Skill Gaps and Sustaining Transformation Are Key Headwinds
The retail industry faces two dominant risks to the success of their programs, namely the ability for the organizations to adopt and sustain transformation initiatives across the organization followed by a talent and skill gap as the organization modernizes.
Confidence in Retail Transformation Lower Amongst Managers
80 percent of retail respondents were confident their transformation efforts will succeed. This may seem high, but management scored significantly lower at 76 percent versus the C-Suite at 90 percent. The study also identified larger retailers had a lower level of confidence at 71 percent. 
Customer Centricity Gaining Momentum – But Will Require Out-of-the-Box Thinking
The customer-centric approach is dominated by larger chains while smaller retailers' initiatives are more frequently department-led, possibly due to smaller budgets. That being said, true customer-centricity will require retailers to be more innovative and future-focused than they currently are.
Retail Transformation Initiatives Are Ahead But Views on Progress Are Far Apart
When assessing the progress of the top 15 initiatives, there is a significant lack of alignment between management levels. The progress of more than 13 initiatives are not at all aligned, raising a concern they may be derailed.
Retail Focused on Business Fundamentals
Retail transformation programs focused on the physical and digital experiences, driving employee & customer engagement and optimizing marketing. These initiatives over-indexed in being fully deployed versus all industries studied. These represent key foundational initiatives to ensure retailers remain relevant in a world shifting to online. 
Transformation Initiatives Lagging in Linkage to Business Model Innovation
Of the 48 transformation initiatives we explored, retail led the study with 28 initiatives being over 70 percent deployed. However, the level the integration of these initiatives with their business model innovation was lagging the total study. A focus on fundamentals over innovation leaves a vulnerability in the sector. 
Across all three industries, resources and conflicting priorities are top concerns. However, retail respondents ranked struggling to formulate a plan as their top challenge. Smaller retailers had more challenges ranked first, including technology not being integrated properly.
There was strong consensus on the definition of "Physi-Digital," a new term that reflects the integration of digital and physical technologies as part of an ecosystem linking the various company disciplines delivered through a branded environment. However, when it comes to almost everything else, there is a big gap between the C-Suite and management.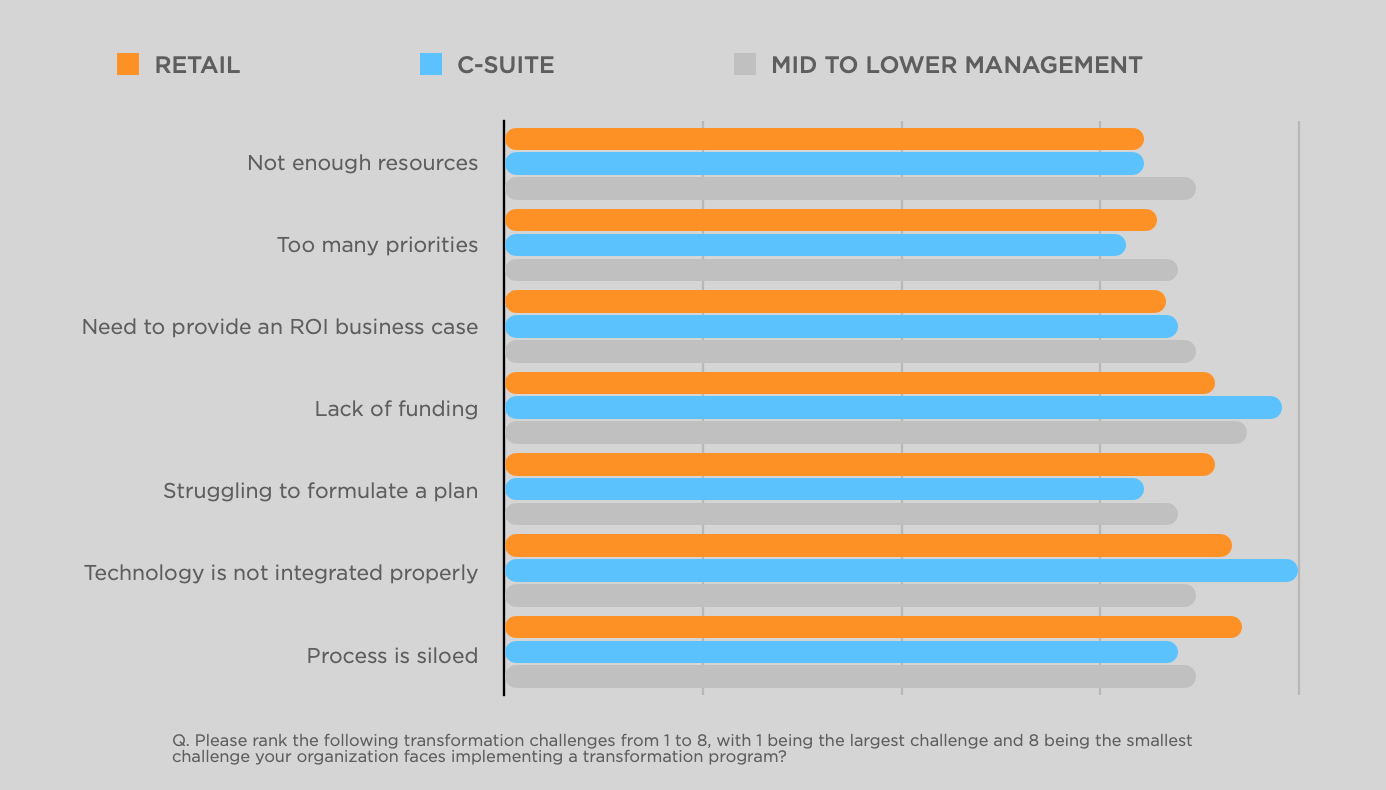 Retail Faces Four High Priority Challenges:
Comparing the various challenges between the total sample and the retail industry, the top four challenges were similar. However, struggling to formulate a plan was the highest-ranked for retail, and was the only differentiating factor across the three sectors.
Technology is not integrated correctly and working to develop a plan ranked significantly higher than the total sample.
When viewing the challenges from a management level perspective, too many priorities ranked the highest for C-Suite executives, while mid to lower management levels ranked both too many priorities and struggling to formulate a plan as their top challenge. Although slight in number, this contrast indicates staffing and planning issues within this industry that may undermine the success of a transformational program.
We note a more significant shift in priorities when viewed through the organization's size, with smaller retailers having more challenges ranked first, including technology not being integrated correctly. Small retailers have a greater struggle in implementing their transformation initiatives.
LACK OF ALIGNMENT BETWEEN C-SUITE AND MANAGEMENT
The study did identify there are significant divergent views between the C-Suite and mid-level managers, indicating a potential risk in companies achieving their desired outcomes. Here are some highlights, but this list is by no means complete. 
C-SUITE
EXTREMELY CONFIDENT THEIR TRANSFORMATION INITIATIVE WILL SUCCEED: 59 percent. 
OPTIMIZING SALES AND MARKETING: 70 percent say fully integrated.
TRANSFORMING THE DIGITAL CUSTOMER EXPERIENCE: 72 percent say moderately to fully integrated.
PROCESS: The C-Suite sees processes as spread evenly between customer-centric, holistic and department-led.
MID-LEVEL MANAGEMENT
EXTREMELY CONFIDENT THEIR TRANSFORMATION INITIATIVE WILL SUCCEED: 42 percent.
OPTIMIZING SALES AND MARKETING: 55 percent say fully integrated.
TRANSFORMING THE DIGITAL CUSTOMER EXPERIENCE: 52 percent say moderately to fully integrated.
PROCESS: Management reports a higher rate of customer-centricity.
C-SUITE FOCUSED ON HIGHER ORDER CONCERNS
Compared to other industries where we saw an aggressively optimistic C-Suite, retail leaders appear to be more cautious in their optimism and are more focused on technology than leaders in other sectors. In some cases, such as in adoption and sustainment of momentum, the C-Suite ranks challenges higher than management, which was unique to the retail category. That being said, there is significant misalignment on how much progress retailers have made, with leadership seeing progress farther along. This could lead to the overloading of initiatives before teams on the ground are truly ready for another new project. 
C-SUITE CONCERNED ABOUT DWINDLING PEOPLE POWER
When asked to identify factors that pose the biggest risk to derailing transformation for their company, the C-Suite's top two involve human-centric concerns. Mid-level managers saw a broad range of risks as more evenly problematic. 
The C-Suite indications digital solutions focus on tech and underserve the human experience and talent/skills gaps as the organization modernizes as the two greatest risks to transformation. Staff training and customer-centricity are two of the key strategies retailers need to embrace to overcome these hurdles.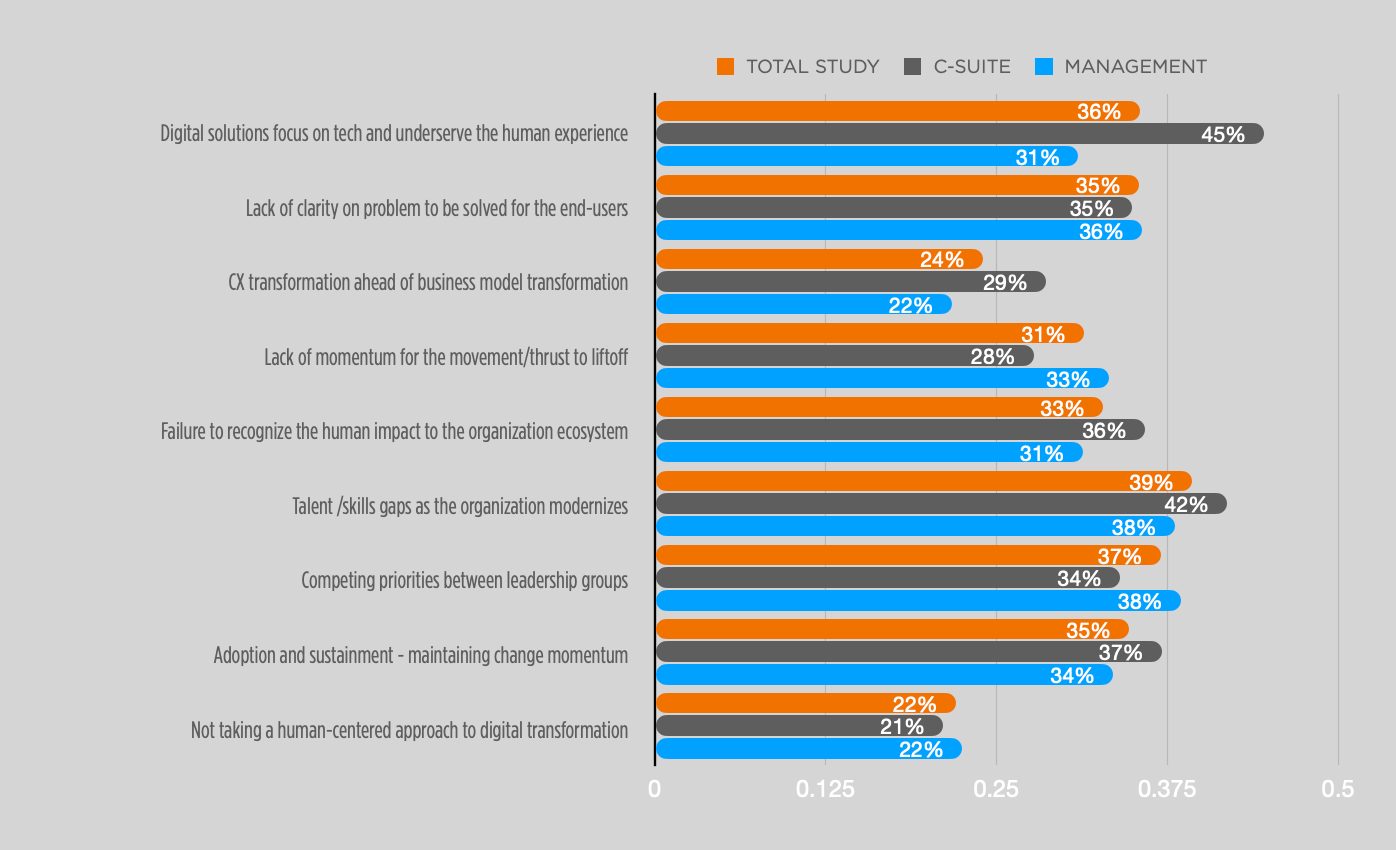 When asked to rate the organization's current internal skill level and quality of talent needed to transform, only 51 percent of respondents from the total sample rated their talent as very good to excellent. In retail, this number was higher at 59 percent.
Employee engagement (versus simply training staff) is highly relevant to any transformation initiative. Closing the gap on skills and capacity will require a new approach to hiring, training and company culture. 
The retail industry was propelled forward due to the pandemic, accelerating many digital tools. However, there are some gaps when it comes to the integration of people with digital tools.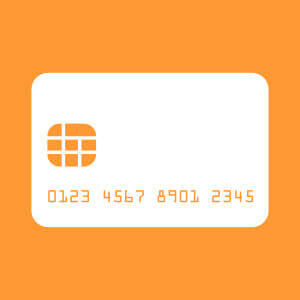 SALES CHOREOGRAPHY IS WAY BEHIND
Less than 30 percent of respondents indicated their sales choreography programs had been initiated. It's critical to consider the sales choreography in the initial stages to ensure you integrate tools where and when they are actually needed.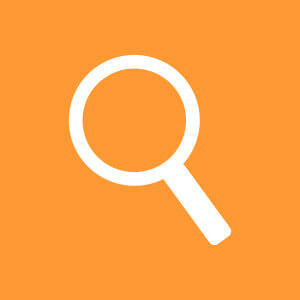 CUSTOMER FOCUS IS CLEAR
Retailers are farther along compared to FI and Healthcare in initiatives that focus on the customer experience.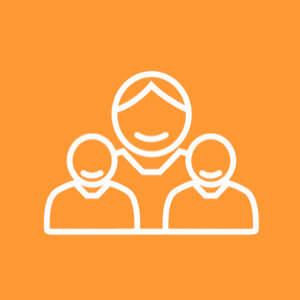 EMPOWERING EMPLOYEES NEEDS ACTIVATION
43 percent of retail respondents indicated employee empowerment has not been deployed. As we see labor shortages in low-wage, frontline positions, brands that have activated employee-centric transformation will be preferred employers.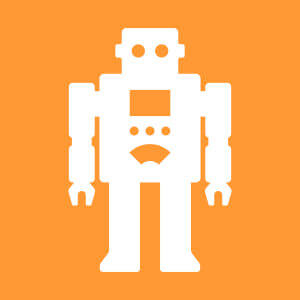 AI AMPING UP
AI integration is lagging for retail. This could be indicative of poorly integrated technology, poorly managed data or a lack of awareness of why automation and AI integration will become critical.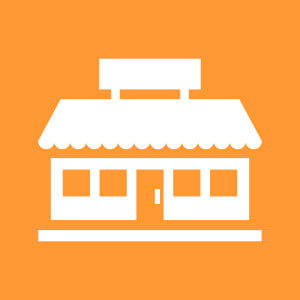 STORE EXPERIENCES 
The physical customer experience transformation is deployed at percent of respondent companies, leaving those who have not undergone a physical transformation behind the pack.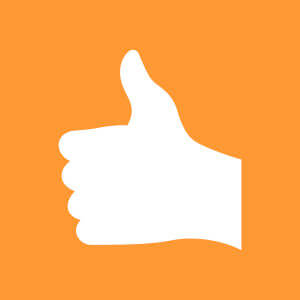 CONSENSUS ON INTEGRATION
While there were differences between a number of factors, the C-Suite and mid-level managers appear to be in agreement about the state of integration of their transformation programs. 
The good news is that the retail industry has accelerated many initiatives in recent months and has a reasonably realistic outlook. 
The first challenge retail must overcome is to ensure a clearly prioritized path and dedicated resources for each initiative. Longer term, ensuring talent and skills are keeping pace with customer expectations will require a rethinking of staffing models. 
WHY SOLVING THE HUMAN FACTOR WILL OVERCOME THESE CHALLENGES
Ultimately, retail respondents seem to have a strong understanding of the importance of customer-centricity, more so than the other industries included in the survey. In order to deliver on a highly customer-focused experience, the people delivering that experience need to be engaged, empowered and educated. 
Becoming laser-focused on employee engagement and company culture will:
Support long term relevance rather than just short term gains
Allow retail brands to deliver a truly omni-channel experience that is seamless for the consumer by making it seamless for the people who deliver the experience
Fill the gap in customer experience that is the most likely factor to have a negative impact on loyalty and growth.
Ultimately, transformation and innovation are only achieved through an integrated, big picture view that has the support of leadership and focuses on people first. 
We are available to support transformation programs through a variety of tools. Get in touch here. 
Need to move beyond current defensive strategies to prepare for future disruptions by using technology to elevate the customer and employee experience
Contingency Planning to Meet the Wide Range of Challenges: 
The retail sector faces many equally ranked challenges undermining the transformational process. Consideration should be given to prioritizing these challenges based on the type of transformation across the various initiatives. In addition, developing contingency plans to overcome those that pose the greatest risk of disruption should be undertaken immediately.
Protect and Support Integration Success:
The retail sector must be vigilant in ensuring ongoing initiatives are effectively integrated within the organization. In addition, management will need to monitor and support the various levels of management in removing barriers.
Start Planning Next Stage Transformational Initiatives:
Many initiatives are in full deployment. Retailers need to start planning the next transformation phase, such as AI integration and new employee digital engagement and training platforms.
Improve Skills and Capacity:
More than 66 percent of respondents rate the organization's skill level and quality of talent needed to transform from poor to good. Management must invest in hiring and training employees through the transformational journey. A significant percentage of executives identified the need to improve the skills and ability to maintain the program's momentum. Senior leadership will need to support transformational initiatives with dedicated teams with the right skills.
Avoid Organizational Silos:
Although the study identified the transformational retail processes are integrated, these initiatives must retain cross-functional solid engagement.
A Greater Focus on Workforce Empowerment:
Across the 48 different initiatives, workforce empowerment represented more than 10 initiatives lagging the total study. Transformation and its effective integration within the organization can only achieve its full potential if the people impacted by these changes have a clear vision and understanding of why and the ability to execute effectively.
Driving more outstanding support between the organization, employees and customers to ensure a better overall experience.
Empower Employees:
Empowering employees and driving higher customer engagement scored high in the study. Further initiatives are required to ensure the retail channel remains relevant as more shopping occurs online. Integrating new empowering digital technologies and better sales choreography and training will ensure employees feel confident in delivering the right customer experience.
Humanizing the Need for Transformation and its Impact on the Organization:
The retail sector will need to put greater focus on overcoming the skills gaps as the organization modernizes, the lack of clarity on a problem to be solved for the end-users and the failure to recognize the human impact to the organization ecosystem. Organizations will need to emphasize the purpose of transformation initiatives to avoid confusion and anxiety.
Ensuring Greater Alignment Between all Levels of Management: 
There were significant gaps between the needs and perceptions of transformational programs across the various levels of management.
Emphasize Human-Centred Design:
Although retail was further developed in marketing, AI, and customer experience, the industry scored lower marks for human-centric design and ensuring the technology being developed aligns with customer needs.
Ensuring Adequate Support:
Retail faces many significant challenges which have at their root the need for resources and skills, namely struggling to formulate a plan, insufficient resources and too many priorities. Management should ensure they have allocated adequate resources for all initiatives with the right level of skills.
Partnering with Technology Companies:
Retail may be narrowing the gap with digital retailers' disruptive power, but with the growth of AI and new social commerce platforms, retailers will need to continue evolving their digital platform to remain relevant. In addition, retail scored slightly lower on the progress of their omni-channel program, indicating more work to be done to stay competitive.
Exploring New Digital and Revenue Business Models: 
The retail industry will need to explore new ways of creating value and generating revenue to avoid disruption as new competitors and models become mainstream.
The most significant gap within the study is the perceptions of objectives, needs and challenges between the various levels of management, supporting the importance of internal alignment and effective communication in delivering successful transformation. 
Aligning the Program to Individual Performance: 
Mid-level managers scored aligning between the need for transformation and how it impacts individual performance lower on the level of progress, indicating further work is required. Management should review their meritocracy programs to ensure the various transformational initiatives align with how employees are rewarded.
Driving Clarity and Momentum on the Problem Being Solved:
Only 35 percent indicated their organization had clarity on the customer problem they were trying to solve through the transformational process. Organizations will need to internally market change management at all levels of the organization through ongoing transparent communication. Mid-level managers found a significant gap in maintaining employee momentum as part of transformational initiatives.
Elevate Your Staff Training:
The retail industry needs to explore agile and scrum processes to help them accelerate transformational initiatives. In addition, consideration should be given to change management training programs to drive a higher degree of expertise. Retailers need to be better prepared to respond to the fast pace changes disrupting their industry.
Elevate a Customer-Centric Message Approach: 
The retail sector has embraced a customer-centric transformational approach and should consider the subsequent phases of customer engagement to include a higher degree of personalization through AI and social marketing programs. Retailers will need to keep in step with online competitors to customize messaging and offers if they want to remain relevant.
Welcome API Integration to Build a Robust Customer Engagement Ecosystem: 
Robotics, AI and new digital engagement technologies will redefine the retail customer experience. Many retailers have already embraced robotics for packing. They will require home delivery platforms and further integration with third-party apps to avoid further disruption. In the process, this may create confusion and anxiety amongst employees. Ensuring a humanistic approach will allow employees to feel engaged and empowered rather than anxious. 
Projecting the Future
The process will need to explore both current and future potential behaviors by leveraging trends and hidden emotional needs of the customer while overcoming internal bias. Through the development of future scenarios we help lead the development of new business model innovations.
Connecting Physical to Digital
The new customer experience will need to meet the needs of a seamless and integrated experience. We have the expertise in helping organizations adopt new technologies and their integration of digital and physical consumer experiences.
Humanizing Transformation
The process will need to break down any potential internal silos to deliver a seamless and agile customer experience that is coherent across all moments of truth. Our co-creation and collaborative processes ensures transformation is fully integrated within organizations, helping support current capabilities and skills.
Visualizing Near-Reality
In order to ensure the brand is ready for the future, the process will need to explore what new technology can be implemented now, and how to prepare for new tools that are coming soon. Our agile processes allow for rapid prototyping of concepts and their validation with various stakeholders to reduce risk and time.
Jean-Pierre Lacroix, President, SLD
Innovator, designer, strategist, futurist, transformer of brands for growth, Jean-Pierre Lacroix is President of Shikatani Lacroix Design (SLD). Jean-Pierre Lacroix is strongly committed to design innovation. In addition to pioneering the successful firm, Jean-Pierre is also Past President of The Association of Registered Graphic Designers of Ontario, Past President of DIAC (Design Industry Advisory Committee), board member of SEGD (Society of Environmental Graphic Designers), as well as former Director of the Packaging Association of Canada.
Anita Ghosh, President, Bridjr
Over the past 20 years, Anita has helped organizations navigate the intersect between strategy, experience design, and transformation delivery to marry innovation with business objectives that create value for end users, employees and shareholders.
As President of Bridjr, she has enabled organizations to achieve the highest levels of collaboration, integration, and implementation to innovate effectively and meaningfully.