If retail's best stores of 2019 could be summarized into a singular idea, it would have to be "retail PLUS." The most inspiring retail concepts that either opened or started to gain momentum in 2019 interpret retail as more than just a place to buy stuff. Redefining retail space as a place to experiment, be entertained, learn and play is a trend that has taken off in new and fantastic ways. Here are some of the most exciting examples from the past year.
NYC parents are going bonkers for Camp, and with good reason. Raising kids in large cities is now a simple fact of modern living – but there are few spaces designed specifically for children. Enter Camp, a new retail hybrid concept that is part indoor playground, part store. The entrance way looks like an old-town toy shop where trendy kid's apparel, toys and candy can be purchased. However, enter through the "secret door" and you are taken down a pathway into a summer-camp themed zone that is a fully interactive experience.
Activities at Camp run the gamut from various crafts, special guests, music and dance classes led by Cy Fair Music & Arts and date night pyjama events. With rotating themes and new locations opening in other major US cities, this whimsical retail experiment is one that is certainly one of 2019's best stores. 
It's not surprising that San Francisco would be the first to offer the world a visually stunning burger-making robot machine. In five short minutes, the minimalistic burger-maker grinds the meat and serves up farm-to-table, foodie-approved burgers for a fraction of the cost – $6 to be exact! Watching the elaborate machine cook the burger is an intrinsic part of the experience, and according to critics, the burgers themselves are delicious. In 2020 watch for this new retail concept to expand to new locations.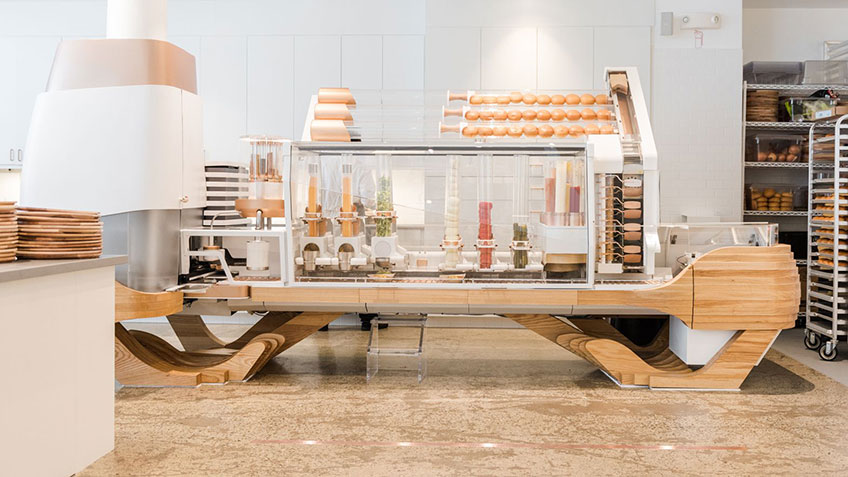 As Direct-to-Consumer brands make their way into bricks-and-mortar, new retail concepts like Showfields are capturing the collective imagination. DTC brands can rent a small space in the enormous Showfields warehouse and work with their design team to create a little magical nook that offers a glimpse into their world and products. For many it will be their first foray into the world of physical retail, and it comes at a fraction of the cost of renting a space in SoHo, with the benefits of a great design team and a destination address. But more than just a warehouse featuring DTC brands, Showfields offers theatrical tours with actors playing out an interactive story within the space. It's more a retail experience of discovery than a traditional shopping trip that is full of engaging visuals that can be found all over Instagram. One of 2019's most intriguing retail experiences.
Owned by Triple Five Group, owner of some of the biggest malls in North America, American Dream is finally (partly) open after years in the making. 55 percent entertainment and 45 percent shopping, the new retail experience center boasts everything from roller coasters, an indoor ski hill with real snow going all the way up to black diamond runs, a water park, luxury shopping as well as fast-fashion mega-brands, mini-golf, an NHL sized ice-rink, art galleries and a wide range of dining options. The 5 billion dollar project was so fraught with challenges that Triple Five had to put up the West Edmonton Mall as collateral… but if the success of an entertainment-retail mix in other places is anything to go by, the gamble just might pay off. It's still not 100 percent operational, so technically this will be one of 2020's hot stores, but since it officially opened in some capacity in 2019 it really must be included as one of the year's most interesting retail experiences.
Merci is a French lifestyle store that has charmed Paris with its used book café, a whimsical curated mix of high-end brands and large donations made to charity. In 2019 the Merci team opened up a new retail concept called Le Piéd-a-Terre (The Apartment). The idea is to demonstrate how their products actually fit into real life. La Piéd-a-Terre is literally a two-bedroom piéd-a-terre rented out furnished with Merci's thoughtful mix of furniture, artwork, kitchenware etc. as if real people are living there. Customers make an appointment to view the apartment and can purchase anything in the space. As items are purchased, the space is reinvented. Still a work-in-progress, Le Piéd-a-Terre is available for private events as well as viewings.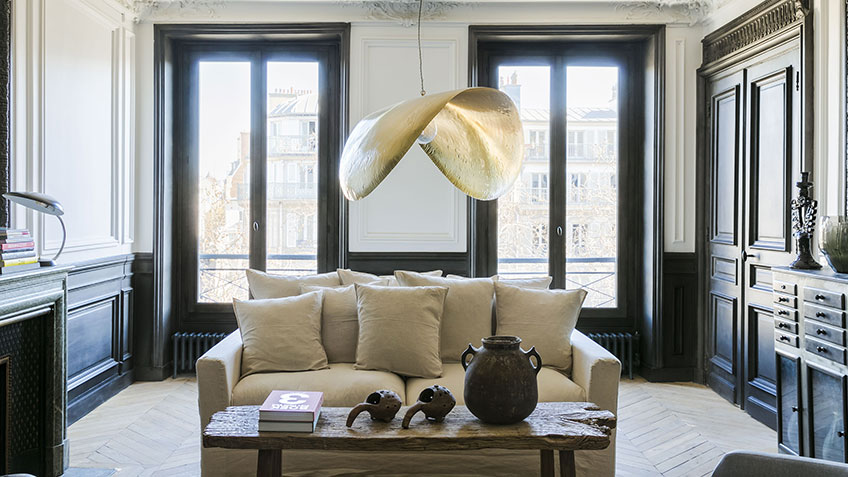 While these best-of 2019 retail environments are vastly different, the one thing they have in common is a deeper dive into tactile, entertaining experiences. The new best-in-class retail experiences go beyond an in-store café or interactive touch screens – they engage at a level that is experience for experience's sake. The cost to develop and deliver these experiences is not insignificant – but it appears customers are happy to pay more to be more meaningfully engaged.
Where is there room to grow in 2020? At this time these 2019 retail experiences can only be found in (or in close proximity to) large cities. How brands bring some of that wow factor from a high-concept urban flagship to a less lucrative market is a next step that has yet to be successfully taken. In the upcoming years it's likely we'll see brands try out different strategies to bring the experience to smaller markets in bite-sized but equally delicious ways.