It's fairly bold to dub yourself the most interesting anything, so if nothing else, Showfields, and their "most interesting store in the world" gets points for audacity. But dig a little deeper into the mysterious retail experiment, House of SHOWFIELDS, and it's hard to deny that there is something interesting indeed about the concept.
Showfields is a four storey, 14,000 square foot brick-and-mortar store in NYC's SoHo neighbourhood that is "dedicated to bringing new, exciting and forever evolving brands and experiences to consumers." Their most recent creation is the House of SHOWFIELDS, which takes up part of the space and aims to bridge the gap between retail and art by taking visitors on an immersive theatre experience that encourages them to touch, smell, eat and test products from various brands. The experience is hosted by actors who take the visitors on a ride through secret doors and giant slides, connected by a narrative story that weaves the brands together.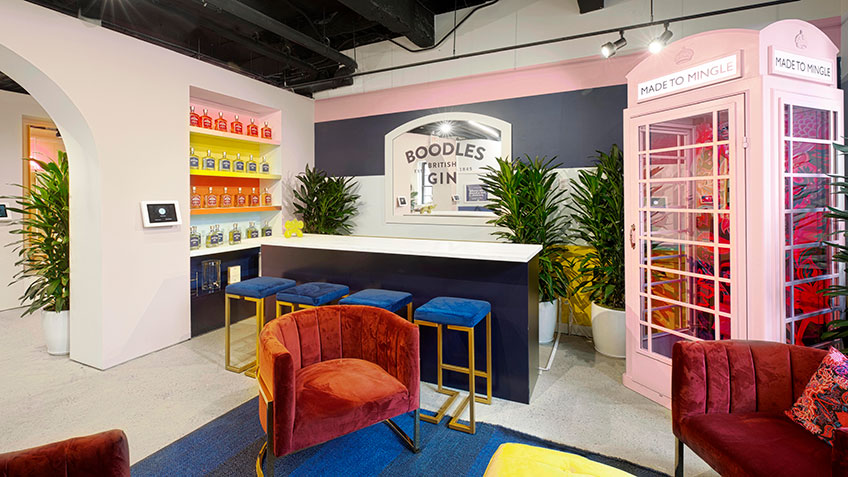 The benefits for brands are easy to imagine, House of SHOWFIELDS offers a high-impact way to enter the bricks-and-mortar market and raise awareness about their products in a destination concept that's drawing media attention. And the experiment seems to be paying off. According to Showfields, House of SHOWFIELDS sold out its first 10,000 free tickets within a week of opening, and they have since sold over 25,000 tickets. Furthermore, since the launch, the store has seen an overall increase in sales by 50 percent and traffic by 33 percent.
Experiential retail has come to be understood as anything that goes beyond the paradigm of selling products into the realm of art, education or interactive engagement. With events like House of SHOWFIELDS, the idea is being taken to a new level, and while it is an exciting concept that is only in its first season, there is still room to hone the experience to create more engaging stories and gain feedback from both brands and consumers on what worked and what didn't. Perhaps the greatest advantage House of SHOWFIELDS has right now is that they are setting the bar and making the rules, and they can continue to test ways that offer an experience that stands on its own, while also promoting a brand (or in this case, many brands).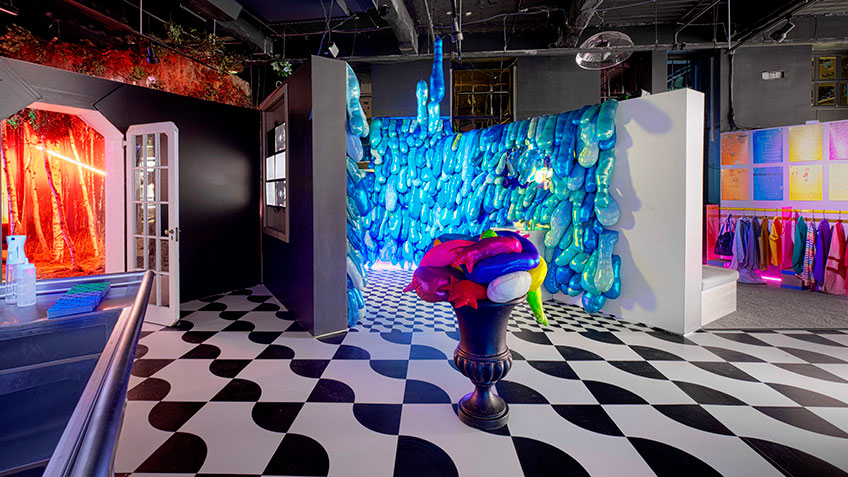 For brands considering a partnership with innovators in experiential retail, it's important to understand that this is not a typical retail experience. For digital-first brands it's a great, on-brand way to introduce yourself to the bricks-and-mortar world, but partnership must come with the understanding that sales may not be the primary goal. For more established brands, an opportunity such as this allows them to reach a potentially new audience in an unexpected way and showcase their products outside of the typical mediums.
What is truly interesting about House of SHOWFIELDS is the idea that retail can be more than it currently is, that it can satisfy more than our need or desire to buy something and simply be a special experience for the sake of the experience. This is where experiential retail has been heading, and it will be interesting to see how the concept evolves over the coming months.