After a tumultuous 2020, the banking industry is transforming itself from being the root of the issue in the last financial crisis (2008) to being part of the solution in this one. Not surprisingly though, different banks are at different stages of transformation. In this article, we look at some of the best practices from the past year and hone in on how retail banks can leverage new technologies to deliver memorable experiences for their customers.
Where are Banks Today on the Road to Transformation?
Bank transformation typically has three stages. In the first stage, banks focus on improving their service capability and competency in terms of both software and hardware. In the second, they shift the focus to facilitating adaptation, identifying untapped client needs and improving user experience. In the final stage of the transition, AI technology is often implemented to streamline processes, strengthen systematic security and redeploy staff. In 2020, many have completed the first and began moving to the next.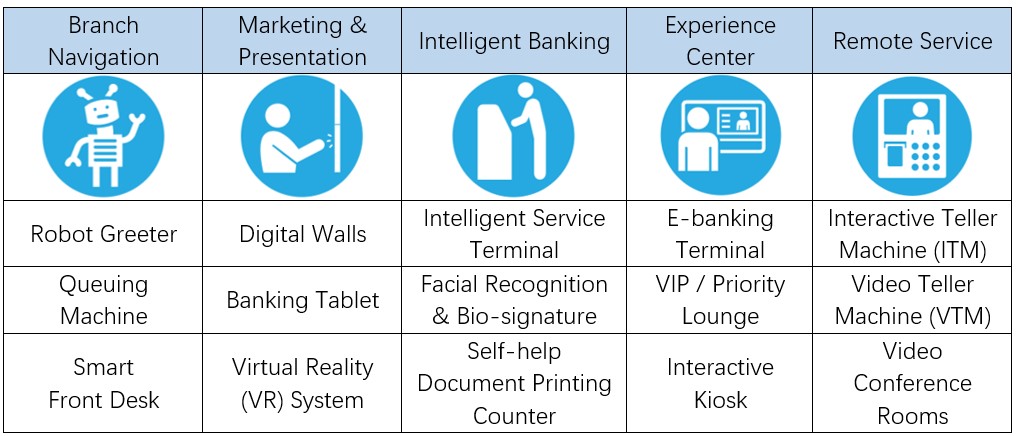 Lack of Tech Literacy on Smart Banking Equipment
During the early stage of a smart banking rollout, many branches have experienced long lines for the use of their smart equipment. Instead of queueing up at the counter, customers simply all turn to smart machines and queue up there. If you have been to a fast-food restaurant with digital ordering screens, you have most likely seen this for yourself.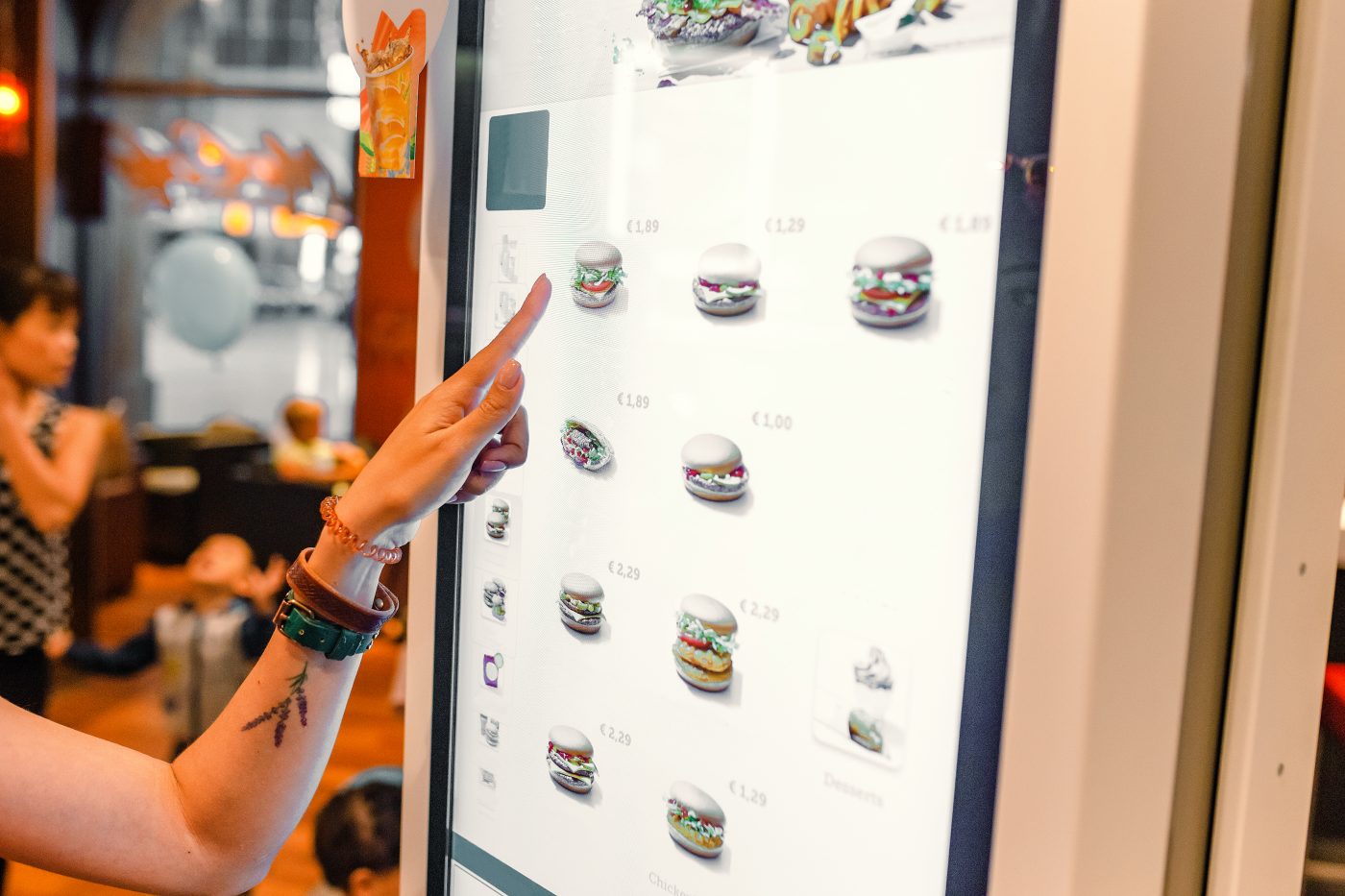 Because customers may not be familiar with the complicated design of the new machines, they act slower and often require tech guidance from the staff. This problem also reveals a lack of design coordination between the front office (client-facing) and back office (operation supporting). A good practice is to integrate built-in video communication into the smart machines (such as "VTM"), supported by a video-call center, remote operation guidance, e-information collection, and AI-driven interface. For banks, such transformation enables a significant reduction in operating expenses, faster input of client information, and smooth rollout of their digitalization. For clients, it improves customer experience and technology literacy.
Trend Towards Real 24/7 Off-Line Banking with 5G Technology
Another benefit of built-in video communication into a smart banking machine is a true 24/7 service, featuring face-to-face communication. Unlike the needs for corporate banking, many needs for retail banking clients come outside regular office hours. Customers can use online or mobile banking, but neither are as functional (e.g. cash transactions) or easily communicable (e.g. advisory service) as a brick and mortar bank. Similarly, it is too costly to maintain staff at every branch outside regular office hours. However, with the increasing deployment of 5G technology, interactive ATMs with built-in video communication (ITM/VTM) can provide both self-service and face to face communication 24/7.
5G also breaks spatial limitation with ultra-fast data transmission, paving the way for remote guidance, review, approval, and consultation. It also empowers AI deployment in local devices via cloud computing. For example, a smart kiosk can predict a customer's most likely transactions by retrieving their historical activities and ranking them according to frequency. If connected to a government database, it would enable an instant check of client identity, preventing financial crimes such as money laundering or identity theft.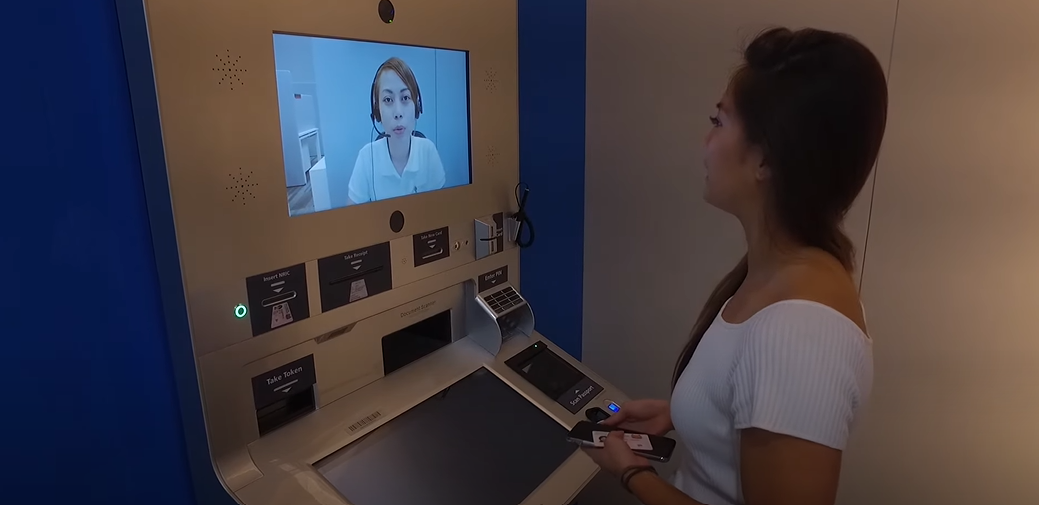 Training Customers To Adopt Smart Banking Behavioral Changes
Transforming your bank experience also means changing customer habits – something that has always been a challenging and costly venture. In order to divert them from counter to machines, many banks provide incentives – such as fee reduction, discounts, gamification, and prizes – for using self-help terminals. To prompt customers' acceptance of smart banking, it is also key to integrate the digital branch experience with a re-designed mobile banking app, engaging social media channels and e-banking websites. A consistent and smooth switch between your online and offline banking experience is crucial in client retention and reputation building- especially for banks who are trying to re-brand themselves.
The increasing shift to digital is also allowing banks to market different in-branch experiences to different customer segmentations. For example, introducing automatic and low-cost services to tech-ready clients, and priority or high value-added services to mid/high-end clients with enhanced sales efforts. While being the most profitable segmentation, priority banking services used to be exclusively reserved for the few; but now we are seeing some banks aggressively expanding their client base in this niche market. With much stronger consumer insights driven by advanced analytics, banks can now find it easier and cheaper to identify high net-worth individuals in-the-making and lock them down by opening the door of VIP services. High net-worth individuals can then receive customized invitations to events hosted by flagship branches and be introduced to newly launched one-on-one remote wealth management consultants powered by smart devices.
If there is any common ground in this round of retail bank transformation, it would that be all banks, big and small, are capitalizing on smart equipment to deepen their connection with customers. Banking experience is being put under the microscope like never before, and whoever wins the war of experience wins the fight for clients. Meanwhile, digitalization and AI have huge potentials to reduce operation costs, another key factor for management to make up their minds for this change.