Over recent years, most financial institutions have embraced mobile apps as a way to provide better service and convenience for their customers. In 2019, over 75 percent of Americans said that they used their mobile device to check their bank account, and as COVID-19 has forced branches to temporarily close, the number is even higher for 2020.
However, simply having a mobile app isn't enough anymore. With increasing competition and advances in mobile technology, banks are exploring new ways to deliver the best possible experience for their customers. That is where super apps come into play. Though they have become extremely popular in Asia, the race is on for who will develop the west's first widely adopted super app. Below we take a look at what a super app is and why it is so important for financial institutions to embrace this latest disruptor.
What is a Super App?
Similar to the idea of WeChat (which allows users to chat, shop, pay bills, etc.), super apps go above and beyond the expected capabilities of a mobile application by creating an entire ecosystem with a variety of services and offerings all in one place. For example, instead of having to switch between apps focused on social media, banking, shopping or food delivery, users are now able to do everything in one app and with one account.
The benefits are clear: for users, it means they can save space on their phone, enjoy a more holistic mobile experience, and get personalized discounts, offers and insights from their favorite services and products. For companies, it provides them valuable user data, the opportunity to reach a wide and highly engaged audience, and a chance to partner with leading brands from other industries.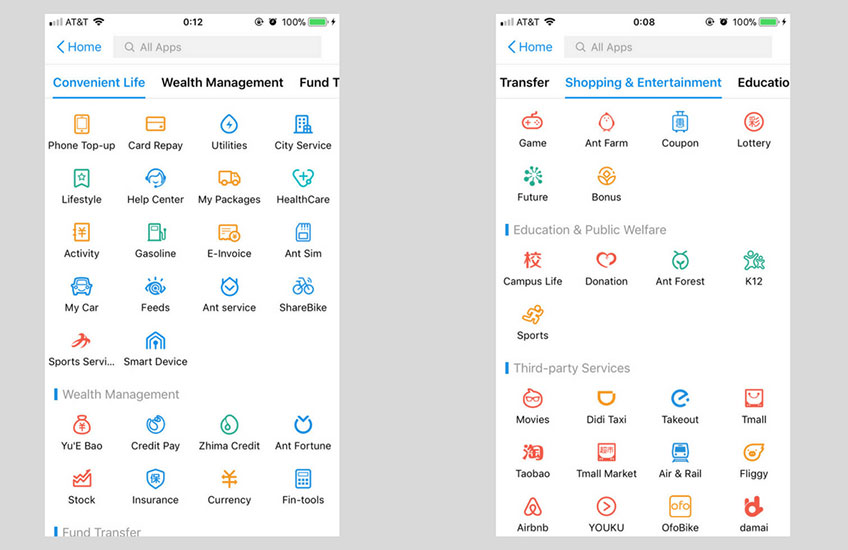 How Can Super Apps Help Banks?
Most of the current banking apps in North America do a good job of allowing users to check their account balances, transfer money, pay bills, or schedule appointments with advisors. The more advanced ones incorporate AI and machine learning to provide personalized recommendations for users. Despite this, the bank mobile app experience and connectivity still feels largely separate from the rest of a bank's channels and offerings.
With super apps, banks have the opportunity to become much more than a financial service provider. Instead of it being a chore for users, the super app can be both useful and enjoyable. Russian bank Tinkoff, who announced the first super app by a European financial services company in December of 2019, promises that their super app will be able to "meet almost any financial, leisure, or lifestyle need its users may have." As such, the bank expects their customer base to double from 10 million to 20 million by 2023.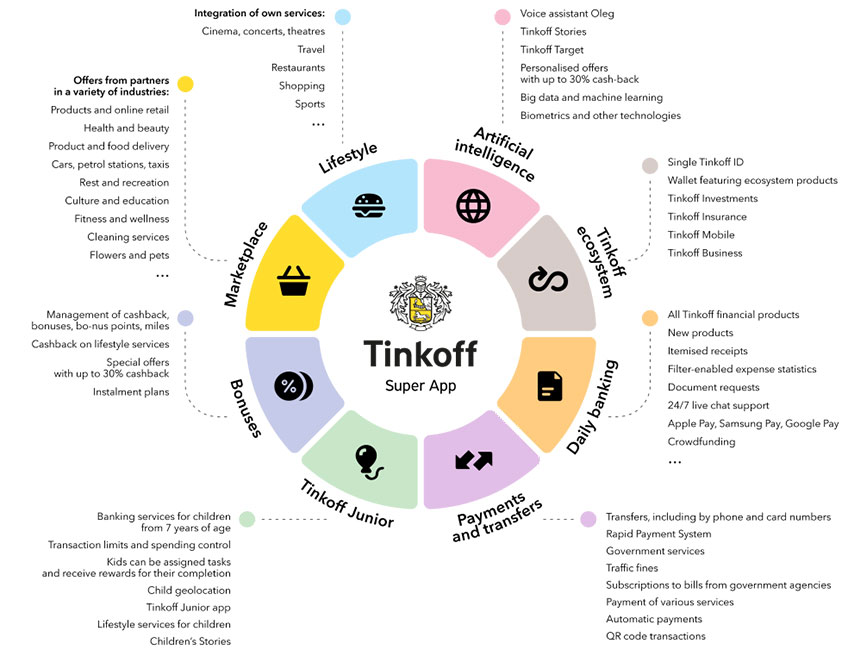 Will Super Apps Be Successful in North America?
Though there are questions about whether western consumers will be receptive to a one-stop-shop app – as well as whether any governmental regulations would be imposed to protect consumer privacy and data – the appetite for something that makes consumers lives easier is hard to ignore. Trust, functionality, user experience and relevant rewards will all go a long way in ensuring adoption in the North American market.
In many ways, COVID-19 has accelerated the need to create a new, safe marketplace for consumers. The super app may prove to be just that. For the financial institutions that are able to combine technology and design with third party integrations, a whole world of possibilities (and customers) will open up.