Transformation is messy and carries a high degree of failure, with more than 84 percent of digital transformations failing and more than 9 billion dollars going to waste. The pandemic has only increased the risk. The result is a reshuffling of priorities towards online and mobile platforms that are undermining many other transformation needs.
What may seem like a great example of how digital transformation has come to the rescue during a crisis could also have an unforeseen negative impact in the near future.
The tricky question at risk of being ignored: are there vulnerabilities or gaps in transformation programs currently underway? What are they? Why do they exist? What can be done to close them and ensure long-term relevance and growth through transformation?
To answer these critical questions, Bridjr, a leading digital transformation consultancy and SLD, a global customer experience transformation agency, conducted a study in the United States with 1000 senior and mid-level executives respondents from the retail, financial institution (FI) and healthcare industries.
The study aimed to determine the status of transformation programs and the approach being taken. The study also explored the potential vulnerabilities and opportunities in ensuring the investment in time, resources and capital reach their desired objectives.
Hypothesis
We hypothesized that although most companies have embarked on transformational programs, the depth, approach, and level of progress are not evenly distributed amongst the three industries studied, or aligned within the different levels of management.
READ THE FULL REPORT
Take a deep dive into how financial institutions can successfully embrace digital transformation.
DOWNLOAD NOW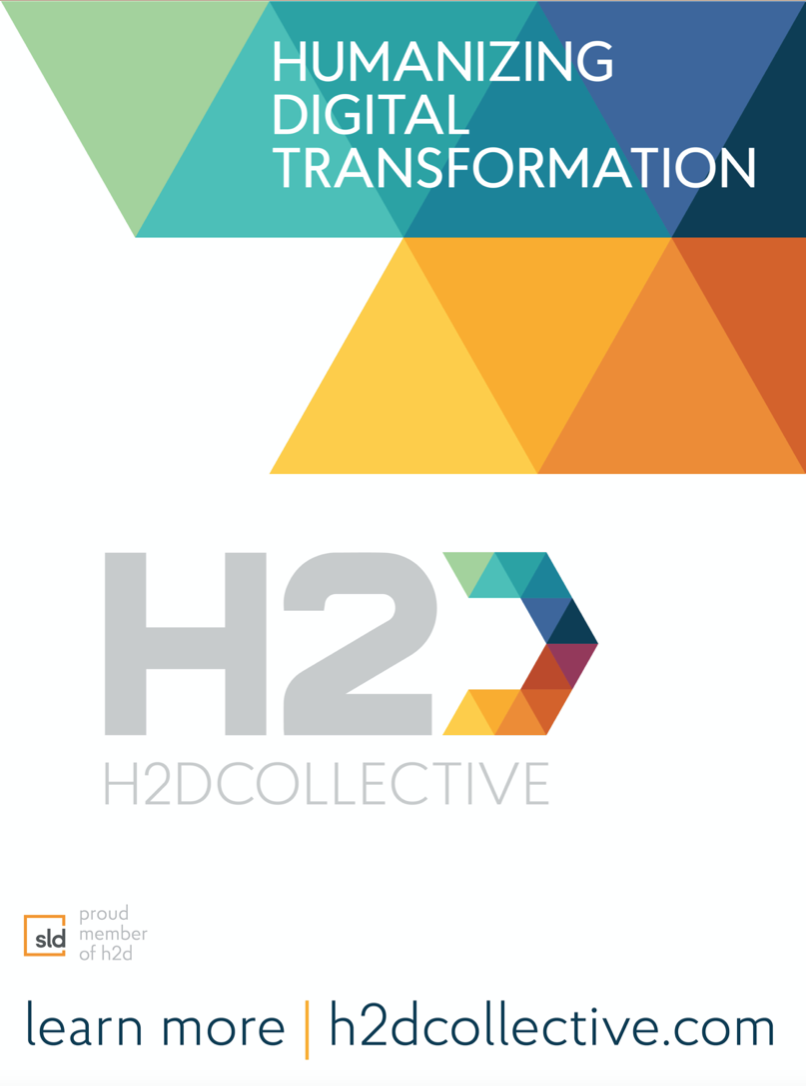 the five transformational approaches explored
Facial recognition detection
Omni-channel integration
Channel strategy
Physical experience productivity digital dashboard
Staff customized sales tablets
Customer journey mapping
Touch-less payment
Store or physical experience
New business model
Digital signing integration
Partnering with FinTech
Human-centered design
One centralized enterprise resource planning system
Paperless
Business model innovation
API integration
Process automation
CRM integration with sales and service
Centralized operational dashboard
Move to the cloud
Digital marketing
Connecting CX innovation to brand value proposition
Marketing automation
Social marketing
CRM integration
Omni-channel integration
Brand tracking and evaluation
Marketing performance dashboard
AI enabled content creating
AI predictive models
CRM integration
Employee performance evaluation
Point-of-sales reinvention
Workflow redesign
Sales choreography innovation
Role clarity and accountability
Employee training
Automating and integrating recruitment
Adoption and sustainment programs
Gamification engagement
Clarity on the goals and reasons for the transformation
New internal communication platforms
Robust communication and engagement plan across enterprise
Strong on-boarding
Aligning transformation objectives to individual goals
Embracing change
Scrum and agile processes
Human-centered solutions focused on employee experience
The study objectives consisted of helping senior leadership and managers to: 
Understand the most commonly used approaches towards transformational programs.
Determine the depth and reach of programs and who is leading the charge.
Identify the level of internal alignment on the direction and strategies.
Identify areas of vulnerability and opportunities.
Executives were asked a series of questions regarding their approach towards their transformational program. In addition, the study explored 48 different initiatives beyond digital transformation and its reach and integration across the organization.
Research was conducted during May 2021 as part of an online study. The survey sample reflects senior management members from the CEO and C-Suite to mid-level managers and directors across all three industries.
THE MISSING LINK IN TRANSFORMATION: THE POWER OF PEOPLE
Industries with a reliance on branded environments as their primary channel of growth experienced the disruptive power of the pandemic first hand. The study identified many  other challenges facing organizations as they implement their transformational programs to remain relevant with lack of resources, too many priorities, a lack of funding, and struggling to formulate a plan as the most pressing problems. 
Executives identified a high level of clarity on the transformational problem their organization was solving but their level of confidence in its success was significantly lower. This lack of confidence can be attributed to human factors such as talent and skills gaps or digital solutions focusing on tech and underserving the human experience. These risks and program derailers are even more concerning for mid to lower management who are tasked with implementing the various programs. The gaps between clarity and confidence is consistent across all industries. 
The gap between transformation and people is further highlighted by respondents' view of current skill level and capacity. The quality of talent needed to transform was rated at 55 percent for healthcare, 48 percent for financial institutions and 41 percent for retail. The ratings were significantly lower with mid to lower management. The lack of alignment on most factors between C-Suite and mid to lower-level management is also a strong indicator that the human issues start right at the top and work themselves down to the implementation level. 
WHY FOCUS ON PEOPLE NOW?
The human factor plays a pivotal role in delivering successful transformation. It's not surprising that many transformation and innovation initiatives fail to maximize their potential when customers and employees are not adequately considered.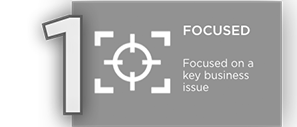 7% RETAIL
7% HEALTHCARE
6% FI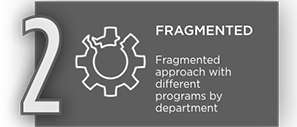 7% RETAIL
7% HEALTHCARE
6% FI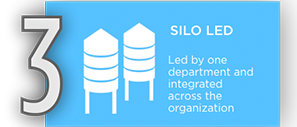 7% RETAIL
7% HEALTHCARE
6% FI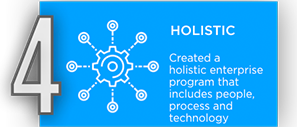 7% RETAIL
7% HEALTHCARE
6% FI
According to respondents, the financial industry is taking a fragmented and siloed approach to transformation, which can make true innovation extremely difficult. 
In spite of recognizing a gap in how employees are integrated to transformation initiatives, the level of confidence reported is high. 
Financial brands need to ask themselves how they will succeed if their staff are unable to deliver excellence.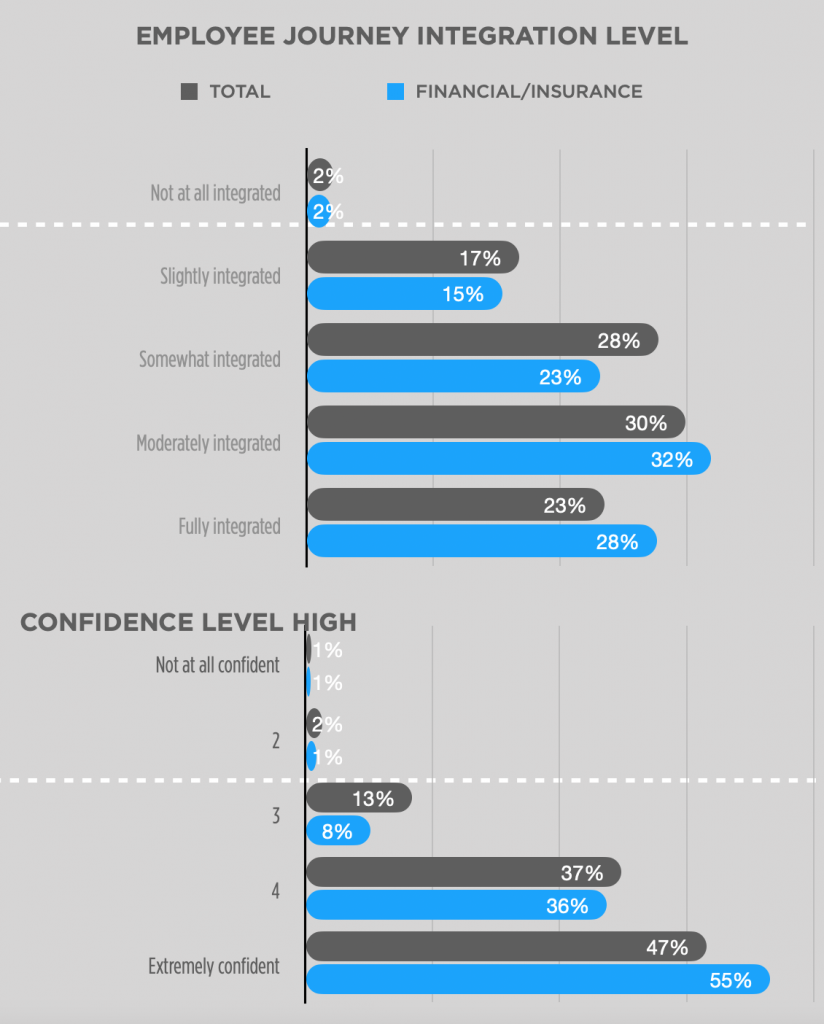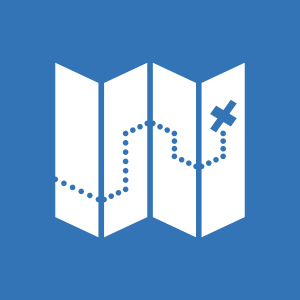 LACK OF MANAGEMENT ALIGNMENT
Our study indicates there is a significant gap between the level of management across the majority of findings, leading to the need to gain better internal alignment on transformational programs.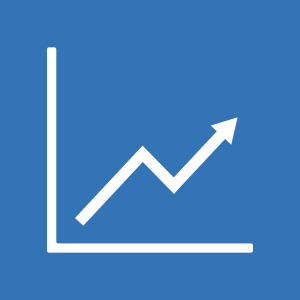 TRANSFORMATION PROGRESS VARIES BY INDUSTRIES
Although there were some commonalities, each industry faces different challenges. For FI, the progress of certain initiatives is further along, but have more overall that are only at the planning stage.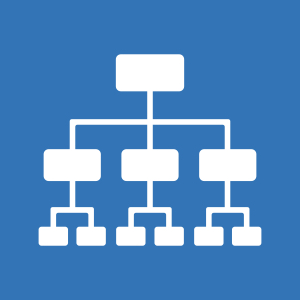 LEVEL OF INTEGRATION VARIES BY MANAGEMENT LEVELS
The perception of the level of which transformational programs are integrated within an organization varies greatly by management level, indicating there is a lack of understanding raising the risk initiatives will fail to deliver the desired results.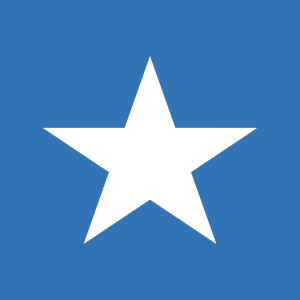 SKILL CAPACITY LACKING
The study highlighted the financial industry is lacking the skills and capacity to effectively implement their transformational programs.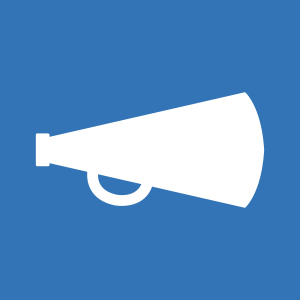 LEADERSHIP OVERCONFIDENCE
Although the confidence level was highest amongst the senior leadership segment, the study identified a lack of confidence on programs reaching their objectives by the management level responsible for implementation.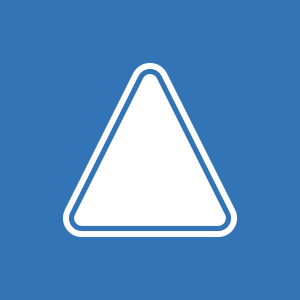 MANY RISKS AND DERAILERS
Respondents identified the most significant overall risks or detailers to the success of transformational programs consisted of a talent skills gap as the organization modernizes.
Financial Service Transformation Faces Many Headwinds
The financial services industry study reveals that there is an implementation gap with too many priorities and lack of resources ranked among the top challenges with lack of funding, struggling to formulate a plan and needing to provide ROI on a business case rounding out the top five.
Confidence Higher than the Total Study and Led by C-Suite
Although the comprehensive study across the three sectors identified more than 47 percent of respondents were highly confident their transformation efforts will succeed, the score of the financial service was  significantly higher at 55 percent, led by the C-Suite at 59 percent versus management at 48 percent.  
Financial Services are Falling Behind Retail in Humanistic Transformation Initiatives
The study identified categories such as customer experience and marketing capabilities transformational programs scoring slightly higher for financial brands, compared to the total study, while culture and leadership score significantly lower.
Significant Number of Initiatives in the Planning Stage
The financial sector had a higher percentage of initiatives only in the planning stage versus the total study. The categories with the largest number in the planning stage were leadership and culture (six initiatives) and customer experience (five initiatives), signifying the human element of transformation is only at its infancy.
Customer-Centricity is a Gap for Financial Institutions
When comparing the financial institution sector to retail and healthcare, only 14 percent of FI transformation initiatives are lead by a customer-centric approach to transformation, significantly lagging behind retail at 31 percent. 
Evident Gaps in the Physical Experience, Customer Engagement and Operations
The study identified categories such as customer experience and marketing capabilities transformational programs scoring slightly higher for financial brands, compared to the total study, while culture and leadership score significantly lower.
The banking and insurance sector, which fared well in responding to the pandemic, noted that not enough resources is their biggest challenge, followed closely by too many priorities and, to a lesser degree, a lack of funding. 
The study also identified the following key findings, which are reviewed in greater detail in the report, namely:
The FI sector's transformational progress was the most integrated, with the majority of categories over the 60 percent threshold.
Almost 50 percent of transformational programs lack the clarity of the problem being solved, raising concern about the effectiveness of various initiatives. For healthcare, this number was significantly lower at 53 percent.
Empowering employees and driving higher customer engagement are lagging behind in the other initiatives – other than in healthcare, which it scored significantly higher. Healthcare also had lower percentage found in the planning stage,
Overall, there is a consensus the opportunity for digital transformation is to better link to human needs.
Lack of alignment is a common thread in almost every facet of the study. For FI, the C-Suite views the state of transformation as much rosier than management.

 

Only 51 percent of FI respondents rate the skill and talent capacity as "good to excellent." Without investing in new HR processes and more effective employee journey mapping and onboarding, initiatives will fail at the final stage if staff are ill equipped to deliver.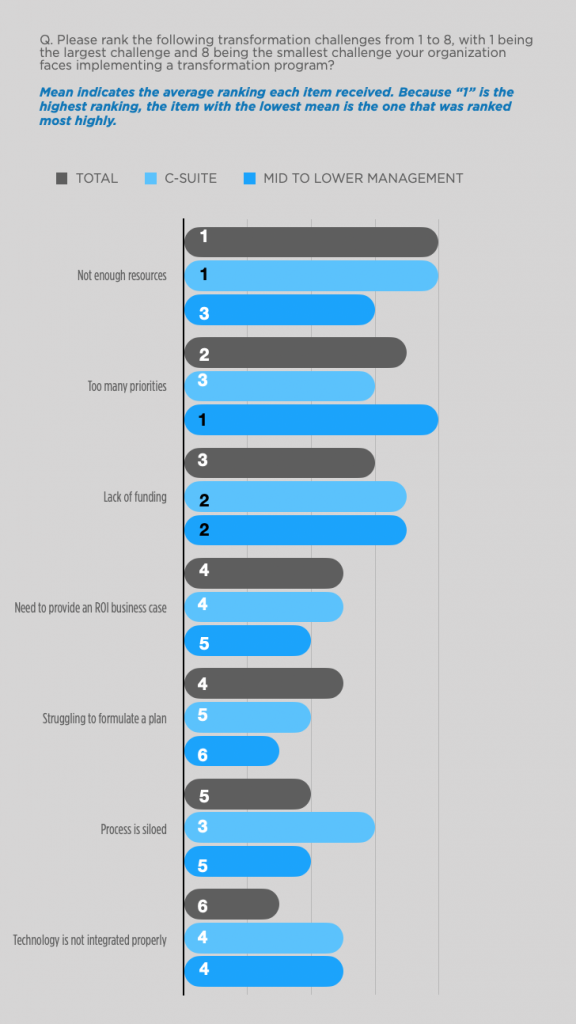 There was strong consensus on the definition of "Physi-digital," a new term that reflects the integration of digital and physical technologies as part of an ecosystem linking the various company disciplines delivered through a brand experience. It is one thing, however, to understand a possible vision, and quite another to get there. 
Respondents in the finance sector have the strongest clarity on the customer problem to be solved, at 57 percent compared to 51 percent for the overall sample. While this number could be stronger, it does indicate some work has been done to understand the customer's needs. It does stand in strong contrast to the low number of FI's reporting their process is customer-centric, suggesting that a true understanding of long-term customer needs may be missing. 
TOP 4 CHALLENGES FOR FINANCIAL INSTITUTIONS
PROVIDING A BUSINESS ROI CASE FOR INNOVATION
Respondents from the financial sector all ranked providing a business case for transformation and innovation projects in the top four challenges these initiatives face. CEOs and C-Suite executives, not surprisingly, rank the need to provide an ROI business case as their most significant challenge. At the same time, mid-level managers identified their most considerable challenge as the lack of resources and too many priorities. Companies taking a customer-centric approach are most likely to rank the need to provide an ROI business case as number one across all management levels, indicating there is not yet buy-in for a truly customer-centric perspective in finance. 
TOO MANY PRIORITIES
Mid-level managers indicate too many priorities is a top concern in managing transformation and the overall sample for FI ranks this challenge as the second most problematic. For initiatives that are focused on a single business challenge, too many priorities ranks first. This, along with the gap in perception between the C-Suite and management, suggests that that the planning process is not leveraging a clear project charter and the scope of work is therefore a moving target rather than a clearly outlined initiative. 
NOT ENOUGH RESOURCES
Mid-level managers ranked this challenge as second or third, depending on the type of process being leveraged. Considering that only 51 percent of FI respondents believe they have the skills and talent to execute transformation and innovation initiatives, it is not surprising that resources are a challenge. Any such program needs a dedicated team rather than adding work to current staff's agenda, especially since those staff may not have specific transformation experience. 
LACK OF FUNDING
Interestingly, lack of funding was a consistent third or fourth across all organizations. This links back to the challenge in providing a business case for innovation. Innovation and transformation provide significant ROI – but require long-term thinking, which is a change from the quarterly mindset that is endemic. 
LACK OF ALIGNMENT BETWEEN C-SUITE AND MANAGEMENT
The study did identify there are significant divergent views between the C-Suite and mid-level managers in almost every factor, indicating a potential risk in companies achieving their desired outcomes. Here are some highlights, but this list is by no means complete.
C-SUITE
EXTREMELY CONFIDENT THEIR TRANSFORMATION INITIATIVE WILL SUCCEED: 59 percent. 
PROGRESS: Ranked at least 10 percent farther along then management on over 25 factors.
INTEGRATION OF CX WITH INNOVATION: 32 percent say fully integrated.
INTEGRATION OF EMPLOYEE JOURNEY WITH CX TRANSFORMATION: 62 percent say moderately to fully integrated.
PROCESS: The C-Suite reports a higher rate of customer-centric and fragmented approaches.
MID-LEVEL MANAGEMENT
EXTREMELY CONFIDENT THEIR TRANSFORMATION INITIATIVE WILL SUCCEED: 47 percent.
PROGRESS: Ranked at least 10 percent less than C-Suite on over 25 factors.
INTEGRATION OF CX WITH INNOVATION: 12 percent say fully integrated.
INTEGRATION OF EMPLOYEE JOURNEY WITH CX TRANSFORMATION: 53 percent say moderately to fully integrated.
PROCESS: Management reports a higher rate of department-led and holistic approaches.
C-SUITE SEES A PRETTIER PICTURE - OR DO THEY?
Financial industry respondents tended to be more confident than other sectors and the FI C-Suite were the most confident of all. The consistent gap in outlook is not only seen when compared to management. When the same question was posed in different ways, the C-Suite contradicted their own positive responses. In a competitive industry where success requires a high projection of competence and positivity, there may be a bias at play. The risk is clear: overconfidence can lead to failure. Innovation requires that FI embrace some degree of risk in order to achieve long-term relevance. This will be a new way of thinking for many. 
WHEN ASKED ABOUT RISKS, C-SUITE IS MORE APT TO IDENTIFY CHALLENGES
When asked to identify factors that are the biggest risks that could derail transformation for their company, the C-Suite's optimism is somewhat abated. Their responses to this question indicate they are concerned about human factors regarding both employees and customers. Management sees competing priorities as a greater challenge.
The C-Suite indications digital solutions focus on tech and underserve the human experience and talent/skills gaps as the organization modernizes as the two greatest risks to transformation. Staff training and customer-centricity are two of the key strategies FI need to embrace to overcome these hurdles. 
Reinforcing a customer-centric approach will help shift the focus and efforts towards meeting the current and future customer needs. A truly customer-centred initiative will put human needs ahead of tech for tech's sake. It will also necessitate new models for staffing and therefore, training and engagement.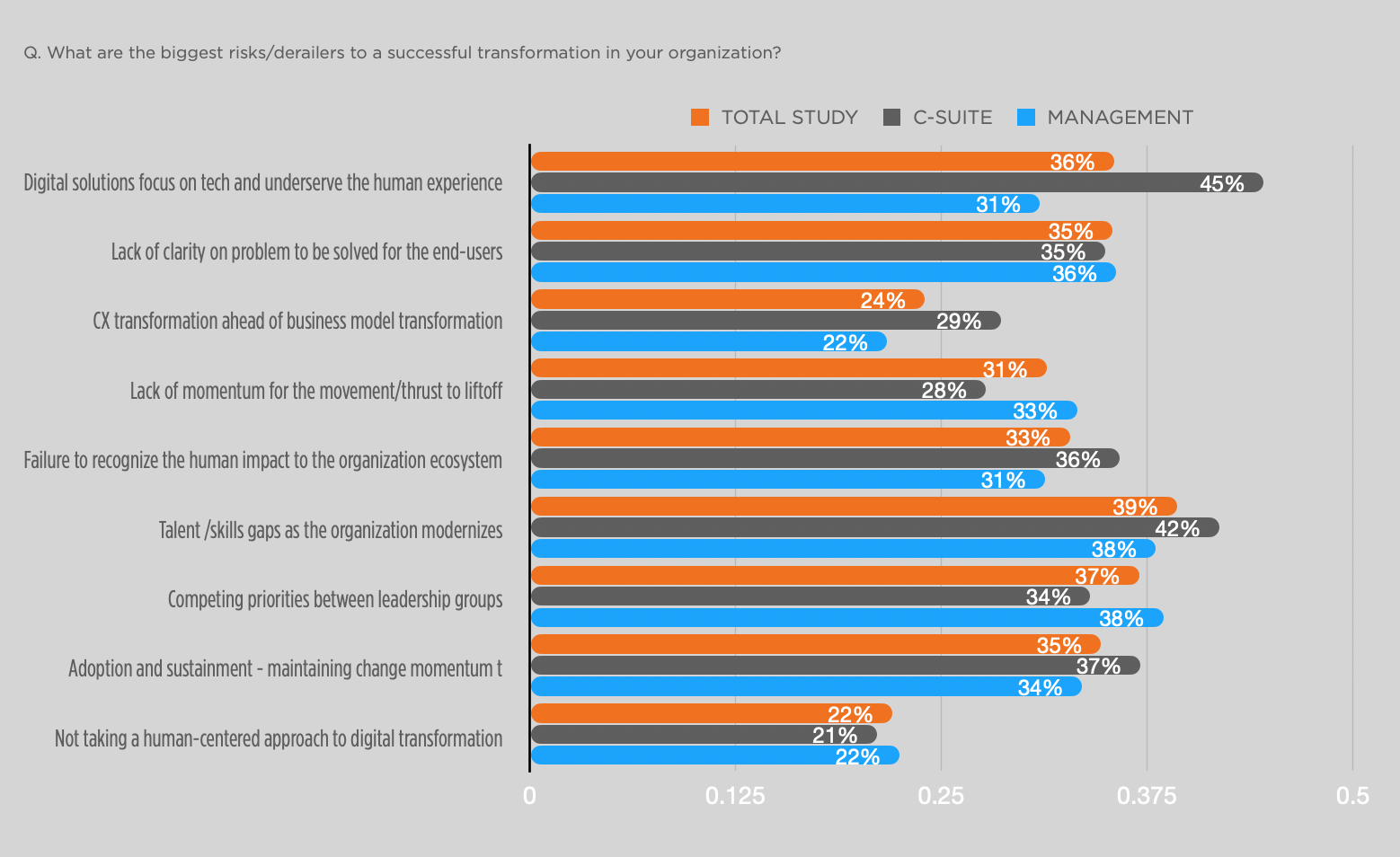 The financial industry is further along in certain factors involving specific technology deployment, such as a move to paperless and touch-less processes. Human-focused factors, such as customer experience, workforce empowerment and culture are lagging for the financial sector.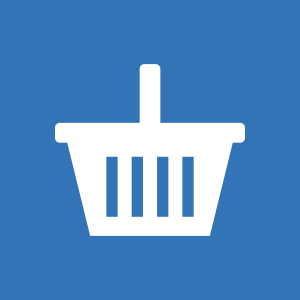 CUSTOMER EXPERIENCE ON ITS WAY
Some elements of the customer journey are well on their way to being deployed, such as touch-less payments and the use of sales tablets. However, of the initiatives that are in-market, about half are just being deployed and will require test-and-learn approaches to maximize ROI.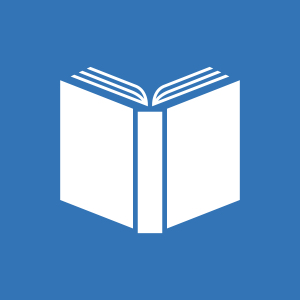 EMPLOYEE TRAINING & SALES CHOREOGRAPHY
Many of the tools employees need are at least in initial deployment – but training and sales choreography redesign are behind. Without these key pieces in place, the new tools will fail to deliver on their potential.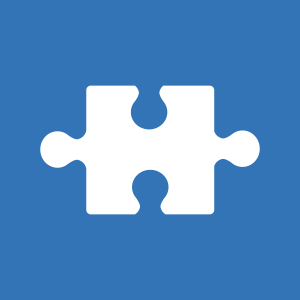 CULTURE GAP IS A CHASM
The C-Suite sees culture transformation as much more progressed: strong on-boarding (19 percent gap), robust communication and engagement plan across enterprise (18 percent gap), human-centred solutions focused on employee experience (16 percent gap).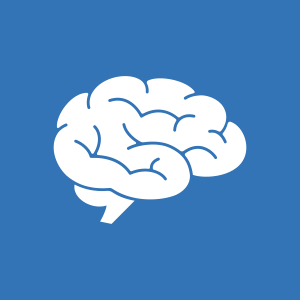 AI AMPING UP
Although most initiatives that involve automation of marketing are farther along in the financial sector, there is room for higher level AI integration to deliver a more personalized experience.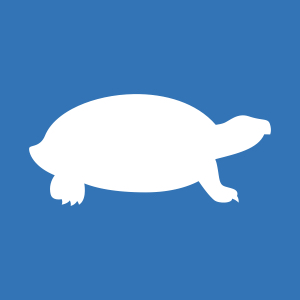 INTEGRATION TOO SLOW 
Surprisingly, FI are no more integrated than retail or healthcare, leaving the door open to competitors that can offer a more seamless experience. FI are most behind on business innovation – the one area most susceptible to disruption.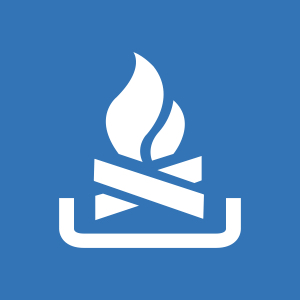 SILOES CREATING FRICTION
The financial industry is more fragmented and siloed than the other industries in the study. This exposes FI to disruption both within traditional services and Fintech companies. 
The good news is that the financial industry has a strong degree of alignment on the goals for their transformation initiatives.
The first challenge FI must overcome is to link these goals to a strong, future-focused business case, which will require a more innovative approach than is typical for executives in this traditional sector. The second challenge is connected to the first: becoming truly customer-centric. In order to achieve that end, FI must approach innovation and transformation with integration taking higher priority.
WHY SOLVING THE PEOPLE PROBLEM WILL OVERCOME THESE CHALLENGES
The C-Suite rightly identifies the biggest risk as being the tendency for transformation and innovation to be focused on what technology can do, rather than focusing on the people problem to be solved and finding technology to match those needs. 
Becoming laser focused on the customer and their emerging needs will:
Support the ROI business case
Support long term relevance rather than just short term gains
Allow FI to withstand disruption by innovating new models that Fintech cannot

 

Allow FI to beat non-traditional companies with a physical footprint attempting to compete as regulations change
Ultimately, transformation and innovation are only achieved through an integrated, big picture view that has the support of leadership and focuses on people first.
Prioritize the Challenges:
The financial services sector must overcome the challenges of too many priorities and lack of resources which impact the ability to initiate or fully deploy transformational initiatives can be overcome to a great degree by having a dedicated team whose only job is transformation.
More Substantial Internal Alignment:
For change programs to drive success, a greater level of alignment must occur between the various levels of management to avoid feeling the challenges of a lack of resources and conflicting priorities.
Move More Initiatives Out of Planning Into Full Deployment:
The study identified a large number of initiatives at the 20 percent or higher planning stage. Specifically looking at accelerating leadership & culture in addition to workforce empowerment to further humanize the impact of change.
Improve Skills and Capacity:
40 percent of executives identified the need to improve the skills and ability to maintain the program's momentum. It will be necessary for senior leadership to support transformational initiatives with dedicated teams who have the right skills to support the required changes.
Avoid Organizational Silos:
The study identified the change processes are siloed, led by a fragmented approach. Ensure strong cross-functional representation and diversity of stakeholder management levels.
A Greater Focus on Leadership & Culture in Addition to Digital Initiatives:
Across the 48 different industries, leadership & culture and digital initiatives represent more than 20 initiatives lagging the total study.
Move Towards a Customer-Centric Transformation Model: 
Financial transformation is dominated by a fragmented approach with different programs by department (31 percent). The future of transformation is to become more customer-centric, leveraging the newest technologies and upgrading employee training and engagement.
Humanizing Transformation and its Impact on the Organization:
To ensure the transformation gains its full impact, it will be critical to ensure clarity on the goals and reasons for the transformation, to develop human-centred solutions focused on employee experience and strong on-boarding.
Need Greater Focus on the Customer Experience Transformation: 
The study identified the need to improve the physical experience, digital signage integration, the move to touch-less technologies, and omni-channel integration. The study also identified the need to ensure digital solutions serve to improve the human experience.
Ensuring Adequate Support: 
Financial service's key challenges focused mainly on the correct allocation of resources and priorities. The industry will need to ensure adequate internal support and staffing to ensure tasks are accomplished on time and budget. External support can alleviate internal teams and provide a higher degree of expertise where relevant.

Stronger Integration: 
More than 40 percent of respondents in the financial sector indicated their programs were either not at all to somewhat integrated.
Leveraging Future Proofing Initiatives:
Financial institutions have done well in progressing both foundational and progressive initiatives but are lacking deployment of more future focused initiatives such as AI predictive models, sales choreography innovation, new business models, channel strategy and process automation, which had the highest level at the planning stage.
Strong Communication on the Problem Being Solved: 
Overall, organizations ranked clarity relatively high, but there is a big gap in perception between the optimistic C-Suite and more hands-on management. Organizations will need to internally market change management at all levels of the organization through ongoing transparent communication. 
Putting a Human Face to the Need for Transformation:
Linking these changes to how the organization can better deliver its services and reduce anxiety are vital factors in helping gain support for change.
Elevate Your Staff Training:
The financial industry needs to elevate employee training as the study identified a significant gap and is further supported by a lower score on employee performance evaluations and strong on-boarding.
Better Future Focused Digital Integration:
The industry lags the retail sector in implementing digital, future focused initiatives leading to the risk of not meeting customer expectations gained through retail experiences.
Elevate a Customer-Centric Message Approach:
The financial sector lacks a customer-centric transformational approach with lack of alignment at the senior leadership level. This represents a significant risk of derailing transformational initiatives which have been focused on a fragmented or siloed approach. Reinforcing a customer-centric approach will help shift the focus and efforts towards meeting the current and future customer needs.
Jean-Pierre Lacroix, President, SLD
Innovator, designer, strategist, futurist, transformer of brands for growth, Jean-Pierre Lacroix is President of Shikatani Lacroix Design (SLD). Jean-Pierre Lacroix is strongly committed to design innovation. In addition to pioneering the successful firm, Jean-Pierre is also Past President of The Association of Registered Graphic Designers of Ontario, Past President of DIAC (Design Industry Advisory Committee), board member of SEGD (Society of Environmental Graphic Designers), as well as former Director of the Packaging Association of Canada.
Anita Ghosh, President, Bridjr
Over the past 20 years, Anita has helped organizations navigate the intersect between strategy, experience design, and transformation delivery to marry innovation with business objectives that create value for end users, employees and shareholders.
As President of Bridjr, she has enabled organizations to achieve the highest levels of collaboration, integration, and implementation to innovate effectively and meaningfully.