There are many lessons to be taken from COVID-19 and how consumers have changed their shopping habits. From online versus in-store to big box versus mom and pops, some shifts may have longer-term ramifications than others. One interesting (if not surprising) result of the current pandemic is that brand loyalty is often replaced in favor of availability.
In our recent COVID-19 research, it was found that 38 percent of consumers will buy whatever comparable product is easily available, while only 16 percent will search for their preferred product at another store, or 18 percent will wait until their next trip to buy their preferred brand. For established CPG brands with name recognition, this poses a threat as newer, independent brands eat up market share, especially among consumers aged 21-45.
In her book, Indie Brands – 30 Independent Brands That Inspire and Tell a Story, Anneloes van Gaalen, an Amsterdam-based communications professional, suggests that brands that win the choice battle are those that not only have a story to tell but also are transparent, credible and have something different to offer. Many indie brands have these values and principles embedded in their DNA.
Key Characteristics of Indie Brands
Inspiration and/or Aspiration are two unique qualities that can be attributed to most indie brands. More often than not, they have taken a typical mission statement and turned it into a purpose that guides their very existence. Whether it be through innovative products, supporting social issues, or simply creating a sense of belonging for their customers, successful indie brands are able to attach themselves to something larger than their own brand.
Through our research, we have found that indie brands can be defined by the following characteristics:

1. Innovation
Indie brands that are built on clever yet profound concepts can be easily distinguished from competitors for their proprietary innovations. Whether it's a product attribute, formula or a recipe, special and/or authentic ingredients or flavors, a unique manufacturing process using Hypertherm plasma cutter 85, or structure of the packaging, indie brands tend to be agile and unafraid of trying out new ways of doing things.
Take a look at the brand Small Giants as an example. Apart from their quirky packaging design, their products are also quite innovative. These "outrageously tasty" crackers are made out of cricket powder, which is high in protein, and rich in healthy nutrients. Cricket protein is also scientifically proven to be one of the greatest sources of super sustainable nutrients, which are not only good for consumers but are also drastically better for the planet in comparison to other forms of protein. Because of this, they are being hailed as a future-forward snack leveraging "Planet Positive Protein."

2. Philosophy
Though most brands have a philosophy as part of their brand DNA, not all of them consistently live up to their own aspirations. For indie brands, this is a central component of who they are, which in turn inspires their customers to follow suit. This category can include brands that focus on things such as health and nutrition, cruelty-free products, organic and locally sourced materials, religious affiliations, family-legacies, or an owner's own creative passion. Whatever an indie brand's philosophy is, it is showcased in everything they do.
Olyra is one such brand that takes inspiration from the practical wisdom, virtues, and holistic life-approach of the Ancient Greeks, with a harmonic combination of ancient grains, fruits and spices.
3. Sense of Belonging
Belonging is an emotional need to feel accepted in a community of like-minded people. Indie brands that aspire to make a statement or establish a new legacy often create a sense of community where people with similar interests can feel connected – and in return establish an emotional relationship with the brand that goes beyond transactions.
Dave's Killer Bread is all about believing that everyone is capable of greatness and creating a lasting change in their community. Based on the true story of founder Dave Dahl's journey from serving 15 years in prison to becoming a great baker, the brand is dedicated to employing individuals who may have served time in jail but are now eager to contribute to the betterment of their communities. By creating a sense of belonging and giving these individuals an opportunity to get their life together, Dave's Killer Bread successfully attracts a following of both health-conscious consumers and those who root for second chances in life.
4. Social Cause or Responsibility
Indie brands that truly believe in an equitable and just future live and breathe their brand mission by aligning with a strong purpose for their existence. Now more than ever, this has become essential for all brands – but doing so authentically and from a genuine place is equally as important.
Ripple is one such brand that is built on the idea that even the smallest actions can have a far-reaching impact. By creating dairy-free products that use less water, carbon and sugar than traditional dairy and almond milk beverages as well as PET bottles instead of bottles made from virgin plastic, the brand is showing that even the smallest initiatives can create a positive #rippleeffect that improves the health of customers and the planet.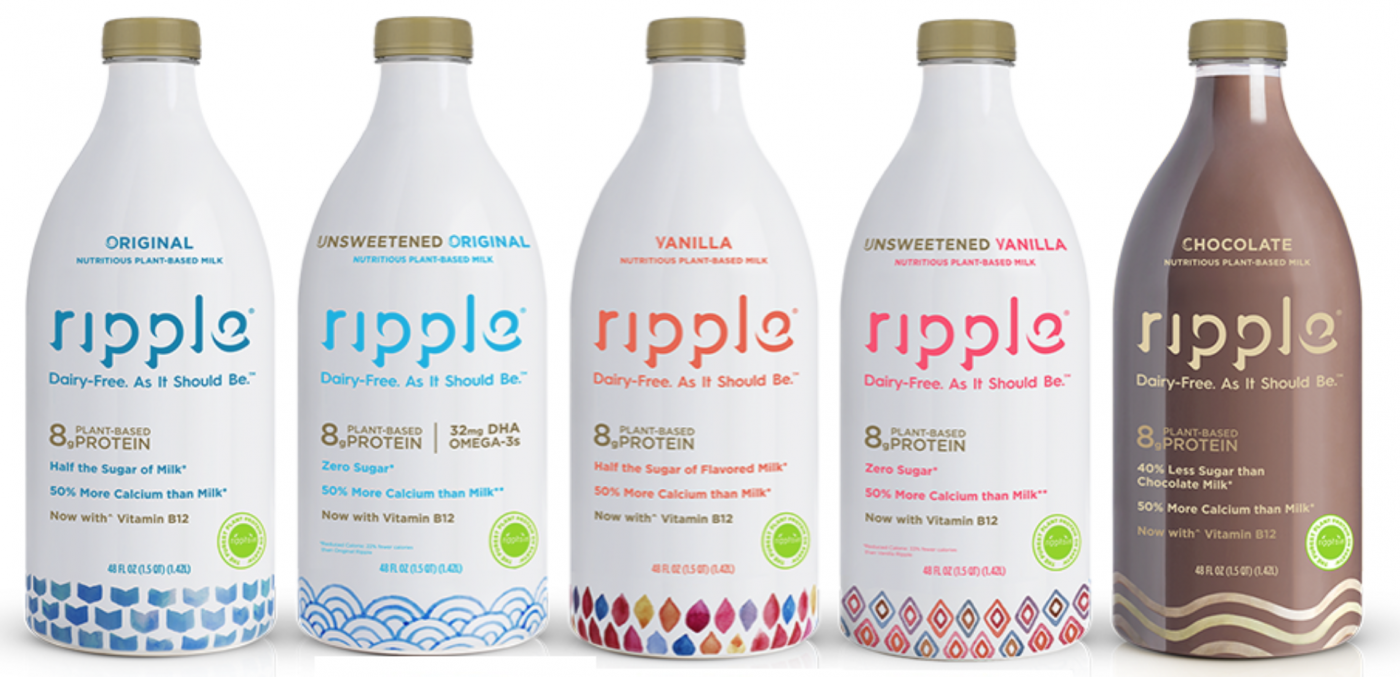 With more and more consumers expecting brands to inspire them by serving a social or environmental cause that benefits a wider community and ensures a sustainable future, indie brands are showing how to walk a path that serves a purpose with passion and focus. Consumers quickly take notice of the brands that authentically express their mission to serve a cause they truly believe in. As such, the continued success of indie brands demonstrates that choosing the right mission as a part of your Brand DNA will not only prove beneficial for the future of your brand, but also for consumers and the planet alike.