Why should we invest more in providing trustworthy financial advice? We projected that financial institutions, empowered by digital transformation initiatives, would need to catch up on what is driving their clients' fundamental emotional needs. Customers in today's troubled times go beyond transactional connections with their institutions. Customers want advice on how to continue to prosper and develop in the face of rising interest rates and high living costs.
In 2017, we began a study to better understand client loyalty in banking and the causes of stealth attrition. The findings were alarming, with only 4% of customers viewing their financial institution as a reputable source of financial advice, and many opting for online-only banks. According to a study we conducted on the state of banking in eight countries and 50 financial institutions, the shift to universal bankers has received little traction.
This analysis supported our hypothesis that Net Promoter Score (NPS) is no longer a major differentiator because most institutions have invested much in it. The actual factor is the quality of guidance supplied by these institutions. This prompted SLD to launch a follow-up study, which revealed a considerable disparity between what clients desire in financial advice and how financial institutions provide it. The study aided in defining a customer-centric concept of exceptional financial advice and how physical branches might assist in nurturing such in-person engagement.
How do customers define excellent financial advice?
Where do customers seek trusted advice?
What part of the customer journey does advice play the most important role?
Where is the ideal area for delivering great financial advice?
What should financial institutions consider in filling the advice gap?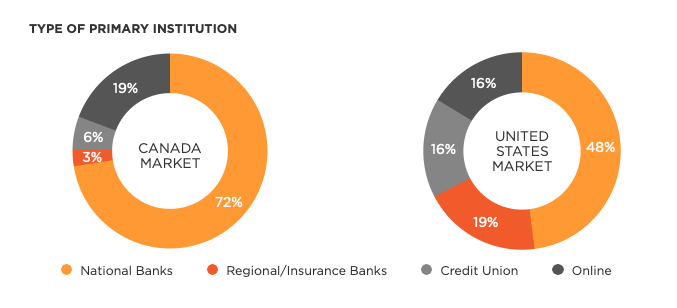 Two online studies were conducted. One focused on customers of Canadian financial institutions, while another represented banking customers in the US. A total of 1,200 respondents with different types of primary financial institutions participated in the study.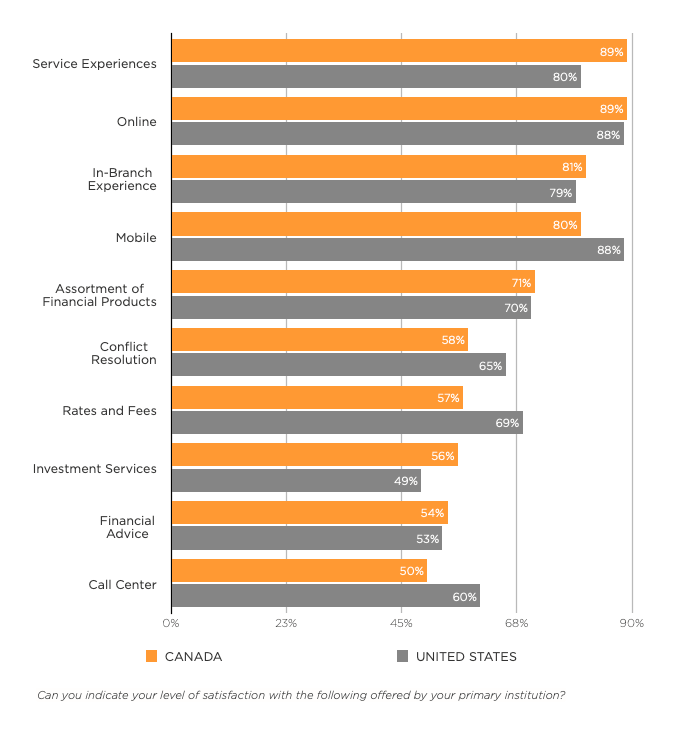 Both Canadians and Americans give high scores for their in-branch experience, online, mobile and products, but significantly lower scores on financial advice, conflict resolution and investment services.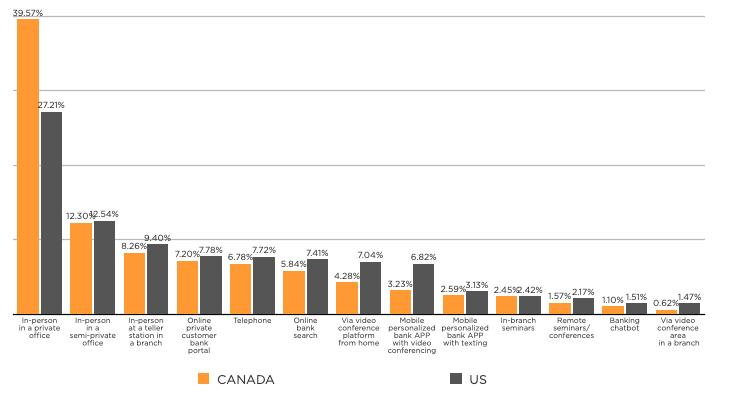 62% say the ideal experience of getting financial advice would be delivered in the branch
The need to create these advice-centric zones in the branch leads many institutions such as U.S. Bank, Regions Bank and others going through a branch transformation journey, moving from teller lines to advice pods supported by cash recyclers. It is important to note that these renovations do increase customer visitation and interest in new products and services. Such initiatives should not be under-invested, with 20% of customers indicating a significant increase in both visitation and purchase of new banking products.
Over 70% of Canadians and Americans indicated that providing financial advice is critical to driving loyalty, with 73-82% of GEN Z agreeing.
TRUSTWORTHINESS OF ADVICE IS DEFINED BY REPUTATION AND EASY-TO-UNDERSTAND INFORMATION
When seeking a professional advisor, 31% rely on the advisor's strong reputation in the industry, followed by a family or friend recommendation. Online reviews, ranking on online searches, being independent from a financial institution, or having access to the newest technology all ranked low. When considering advice, customers put the most significant importance on easy-to-understand information (54%), the credibility of the advice (52%), customized to their needs (51%), and delivered through the highest level of expertise (46%). 
Surprisingly, being non-commission based and having broadest range of options ranked significantly lower. This indicates that customers are looking to remove the complexity of choices and understand the cost associated with great advice. Customers seek the most significant amount of advice as part of their investments, loans, and mortgage life stages, but less so for their day-to-day banking transactions. Customers also seek advice in resolving conflicts, understanding rates and fees, and answering questions on the assortment of financial products.
There is always interest and chatter in the media and online regarding the impact of AI across most industries. To delve into this subject, we asked respondents about their view of using AI as a source of financial advice. Our study identified no significant difference between the US and Canada, with slightly over 60% indicating they have not used an AI platform such as ChatGPT in the past three months. We noted a variance in the responses regarding the level of trustworthiness between the two countries. 36% of Americans believed AI platforms provide unbiased financial advice, while only 25% of Canadians believed so. The low scores are not surprising, since only 6% of respondents ranked AI as a place they go trusted financial advice.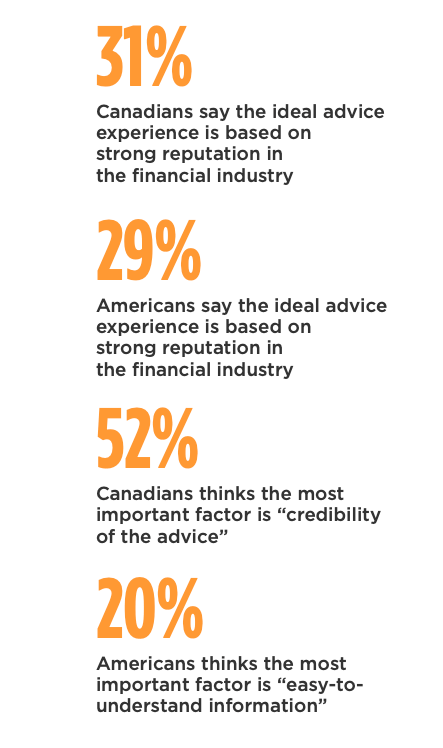 Consumers On Credible Advice Summary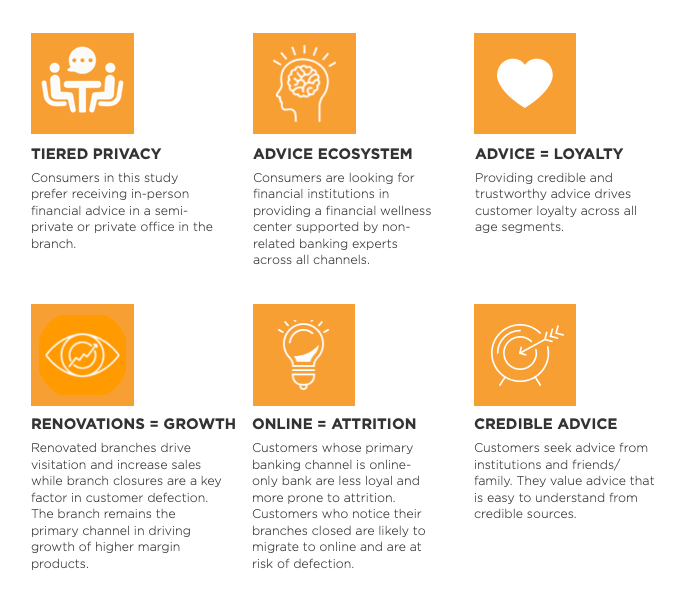 Fill out the form below to receive our full study