Southeast Asian telecommunications company Progresif recently celebrated the opening of their new flagship, Progresif Experience Store, at the Times Square Shopping Centre in Berakas, Brunei. Designed by SLD in collaboration with Maplewave, the new store reflects Progresif's brand personality while also elevating the overall customer experience through a digitally enabled sales and service model.
As a brand that is committed to promoting education, environment, entrepreneurship and arts and culture, it was important for the Progressif Experience Store to have a layout that encourages exploration and learning. Neutral finishes and natural materials provide the backdrop, while pops of vibrant colour, interactive digital signage and engaging graphics create an integrated and impactful customer journey. Ultimately, the store is about much more than just selling products.
"It has been an amazing opportunity to help Progresif improve their market presence and reach new customers," says Jean-Pierre Lacroix, President of SLD. "We believe this new flagship reinforces Progresif's ties to their community and creates an inviting, highly visible space that both customers and employees can get excited about."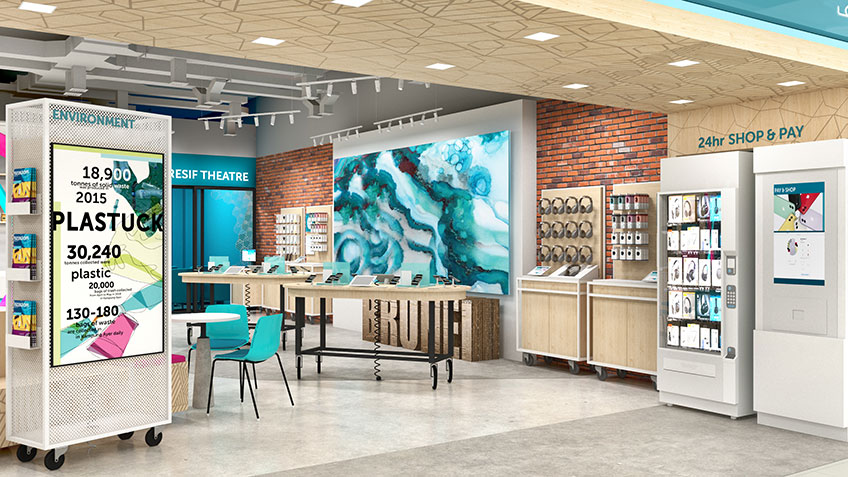 Following the opening of the Experience Store, Progresif plans on rolling out the design to other stores across Brunei. While architectural variances and local nuances meant that flexibility was a key consideration throughout the design process, it also means that wherever a Progresif store is found – the design will feel authentic and differentiated.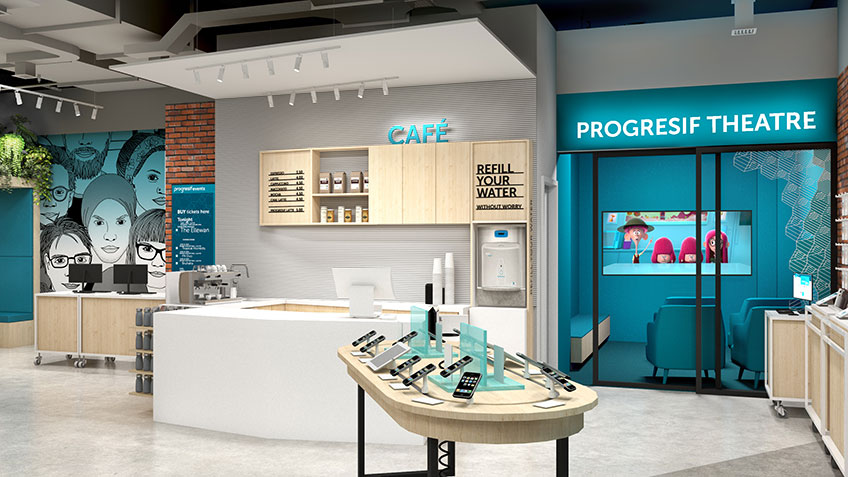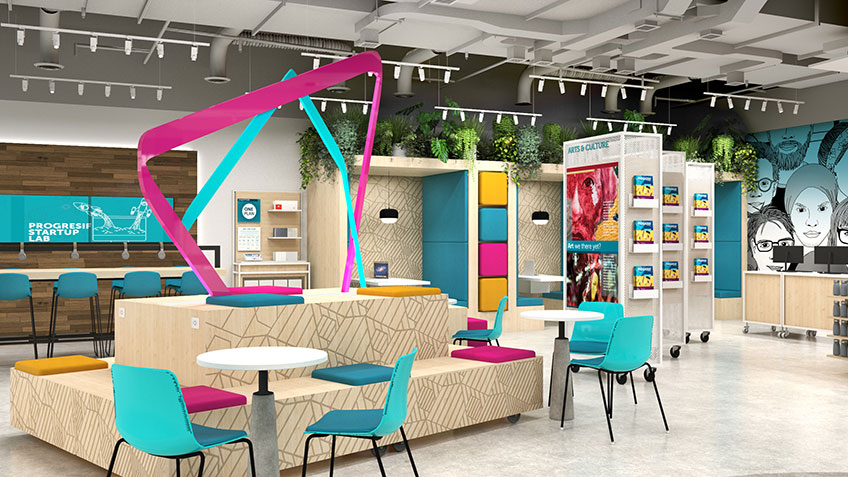 To learn more about Progresif, visit their website here.