In many households across the world, inflation has become a source of concern. This includes Canada, where inflation reached 8.1% in the first six months of 2022 and grocery prices rose at the fastest rate since 1981. With 55% of Canadian respondents in recent studies concerned about inflation, compared to 39% globally, it's clear that consumers are becoming increasingly concerned about rising prices. 86% of surveyed Canadians aged 35-54 and 90% of Canadians aged 18-34 agreed that inflation has caused a significant problem for their households.
Given these figures, retailers must work harder than ever to make customers feel at ease in their establishments. The shopping experience can be a source of anxiety for many customers looking to purchase goods at reasonable prices, and retailers can take steps to alleviate anxiety and create a positive shopping experience for their customers. This blog will look at various in-store design elements that can improve customer shopping experiences and lead to increased sales.
Utilizing Clear Pricing And Signage
Recent news about the cost of goods and inflation are good indicators that inflation and prices are top of mind for Canadians. When prices are on the minds of consumers, it's never been more important to ensure that costs are clear and concise for easy reading. It not only represents transparency, but it can also influence customer perception. 
However, it goes further than that. Studies have shown that when customers feel uncertain about prices in retail stores, it can create anxiety and negative emotions in the store. Additionally, other studies show that not only does clear pricing reduce anxiety and increase the likelihood of a purchase, but the customer is also more likely to perceive the price as fair.
Transparency in pricing with customers can not only reduce feelings of anxiety or discomfort, but it can also have long-term benefits for your brand, such as feelings of trust and loyalty. Stores that prioritize clear and transparent pricing are more likely to provide their customers with an overall positive shopping experience, resulting in stress-free environments and loyal customers.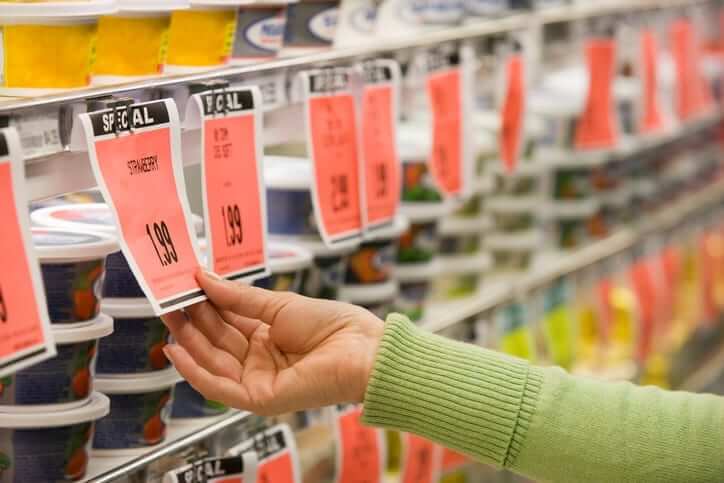 Creating Neutral Color Spaces
There is no such thing as a minor detail, and retailers should keep this in mind when designing their stores. Calming colors in their retail spaces, such as muted greens, could help relieve and ease the stresses that customers are feeling as a result of the impact that cost inflation is having on their lives. 
While color can be difficult to implement according to brand standards, neutral colors have been proven to provide a calming atmosphere. Cool neutrals like light blues and greys are also known for their soothing effects and should be considered within retail chains.
Additionally, while these colors may not seem like anything special, they break the typical retail mold of having white walls, allowing your company to showcase its brand colors neutrally. Creating a space covered in neutral colors not only helps an area become more interesting, but gives off many characteristics like increased brightness, visually making a space seem larger, and having the benefit of going with every other color.
Clothing retailer Ginger and Smart created neutral light pink stores to stand out from typical white interiors of retail stores while also implementing deep blue in other areas of the store. Used in tandem, the space creates a welcoming and passive environment for customers to shop in.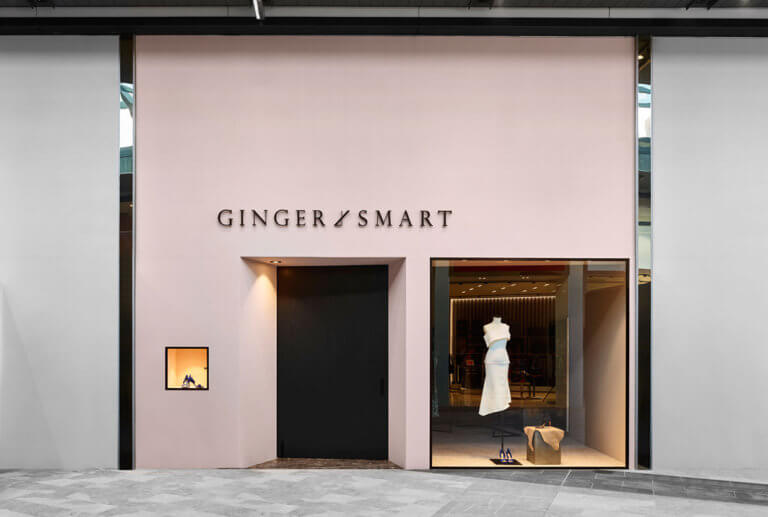 Offering Comfortable Retail Spaces
Ensuring comfortable spaces for consumers to shop in is another important aspect of reducing anxiety in the store. Some of the best examples of creating comfort through store design are:
Well-Lit Rooms: Rooms with lots of light are great for keeping customer spirits high and anxiety low. Particularly, large windows that allow lots of natural light are ideal for retail spaces that want to convey trustworthiness. Retail banks in particular like Industrial Bank or Regions Bank were redesigned with large, open windows to symbolize transparency and reduce in-branch anxiety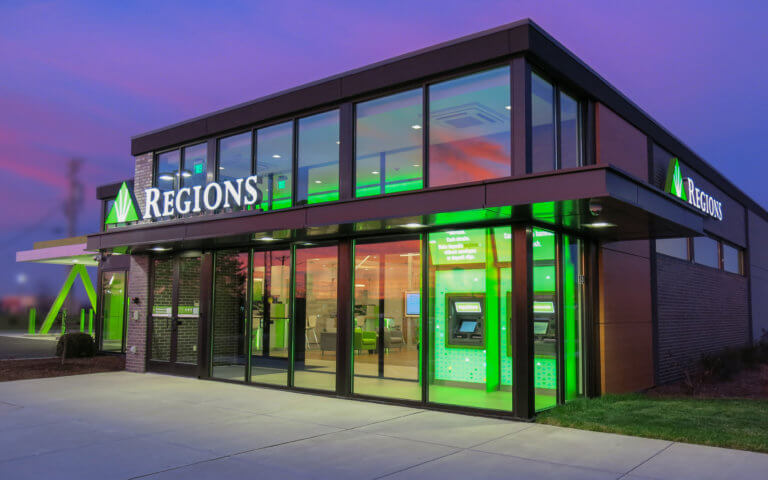 Plants and Nature: If your brand design allows, putting plants and natural elements within your retail store can create a soothing effect for customers. While some brands like BBtease go for subtle plant placement among their bubble tea shops, other brands like Infinitus fully immerse their customers in natural elements like water, tying in their Chinese herbal health products to bring peace and tranquility to their consumers.
Comfortable Seating: Not only is this a great place for senior customers to sit and rest if they need a break, but it typically creates longer store experiences creating a higher chance of customer purchase and showing you care about consumer wellbeing. For example, Tip-Top Tailors successfully integrated in-store seating for customers to take a break while their friends and family tried on their selection of suits.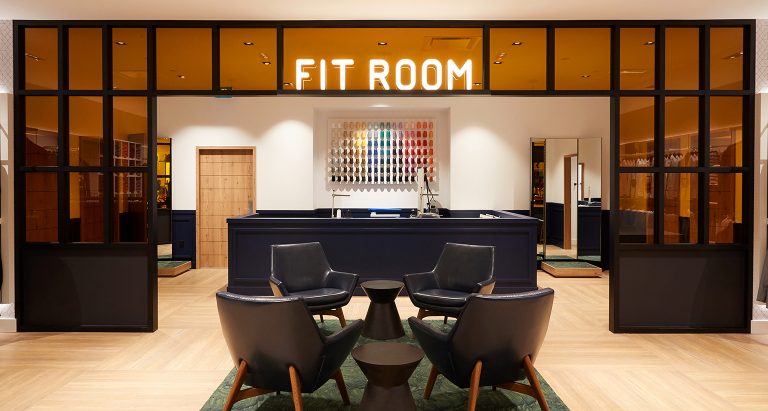 Ensuring an Organized Retail Store
Walking into your local department store on a Saturday evening in the middle of the rush hour can be a challenge. Tight spaces and cramped aisles can have an effect on people's well-being. While consumers have become overwhelmed in the face of inflation, having a disorganized retail space with clutter can create matters worse for customers looking to make their purchases.
In fact, recent studies have shown that cluttered areas actually have an effect on people's emotions. People in cluttered environments were more likely to experience stress, anxiety, and overwhelmed feelings. With this in mind, keeping a clutter-free and organized retail store is essential to keeping consumers at ease during the customer journey.
The Takeaway
In summary, there are many physical design factors in a retail space that can influence a person's well-being and reduce anxiety levels. Clear signage and pricing is an essential strategies for retailers and should be prioritized to make consumers' lives easier and lower their anxiety around pricing. Creating neutral color spaces, comfortable retail stores, and ensuring an organized space are all major contributors to lowering anxiety around inflation.
With the cost of goods continuing to go up, brands need to rethink current strategies to put the consumer and their worries first. Creating a welcoming, stress-free environment will be of the utmost importance to continue to grow as a successful business.