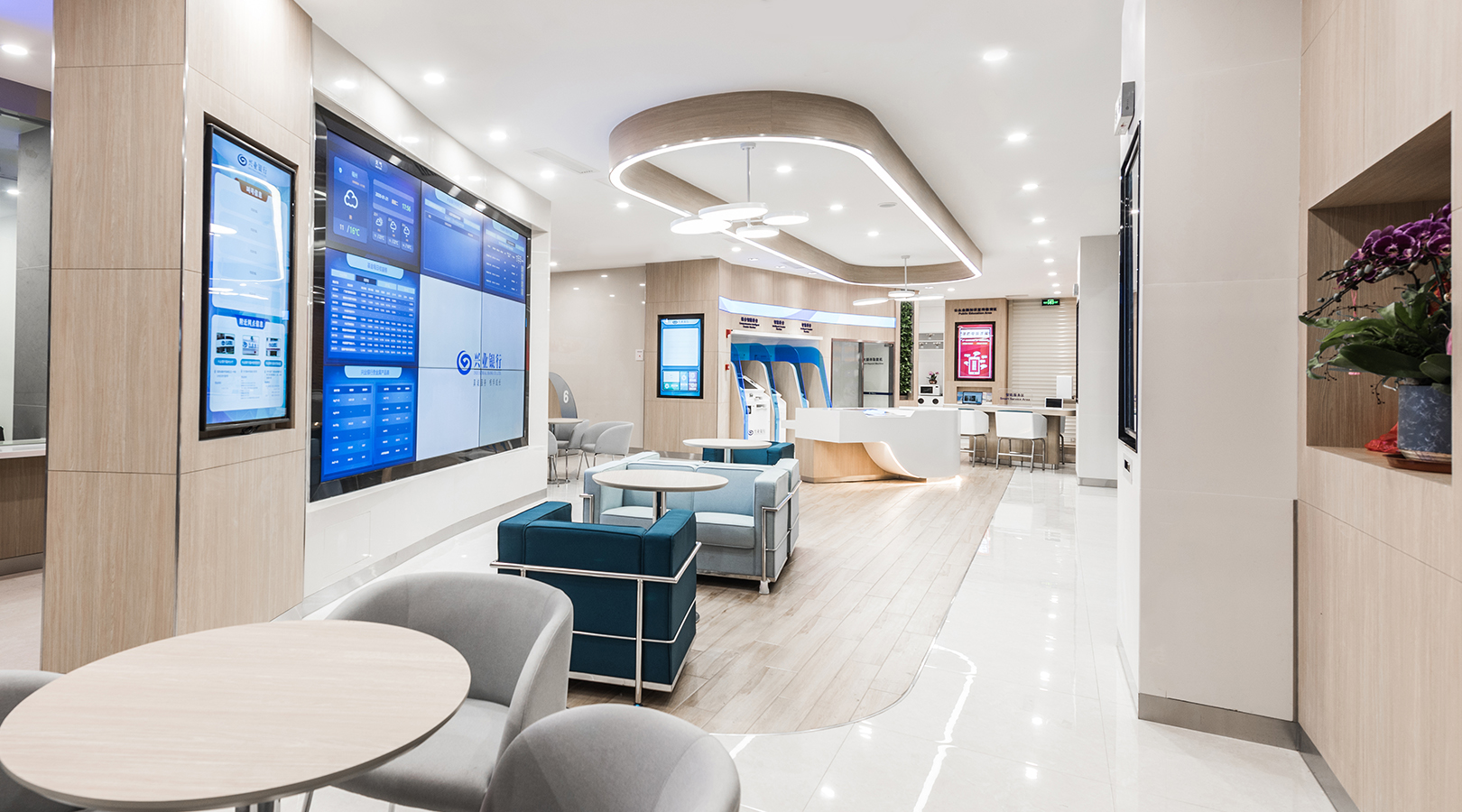 Design Innovation
Digital Experiences
Environmental Design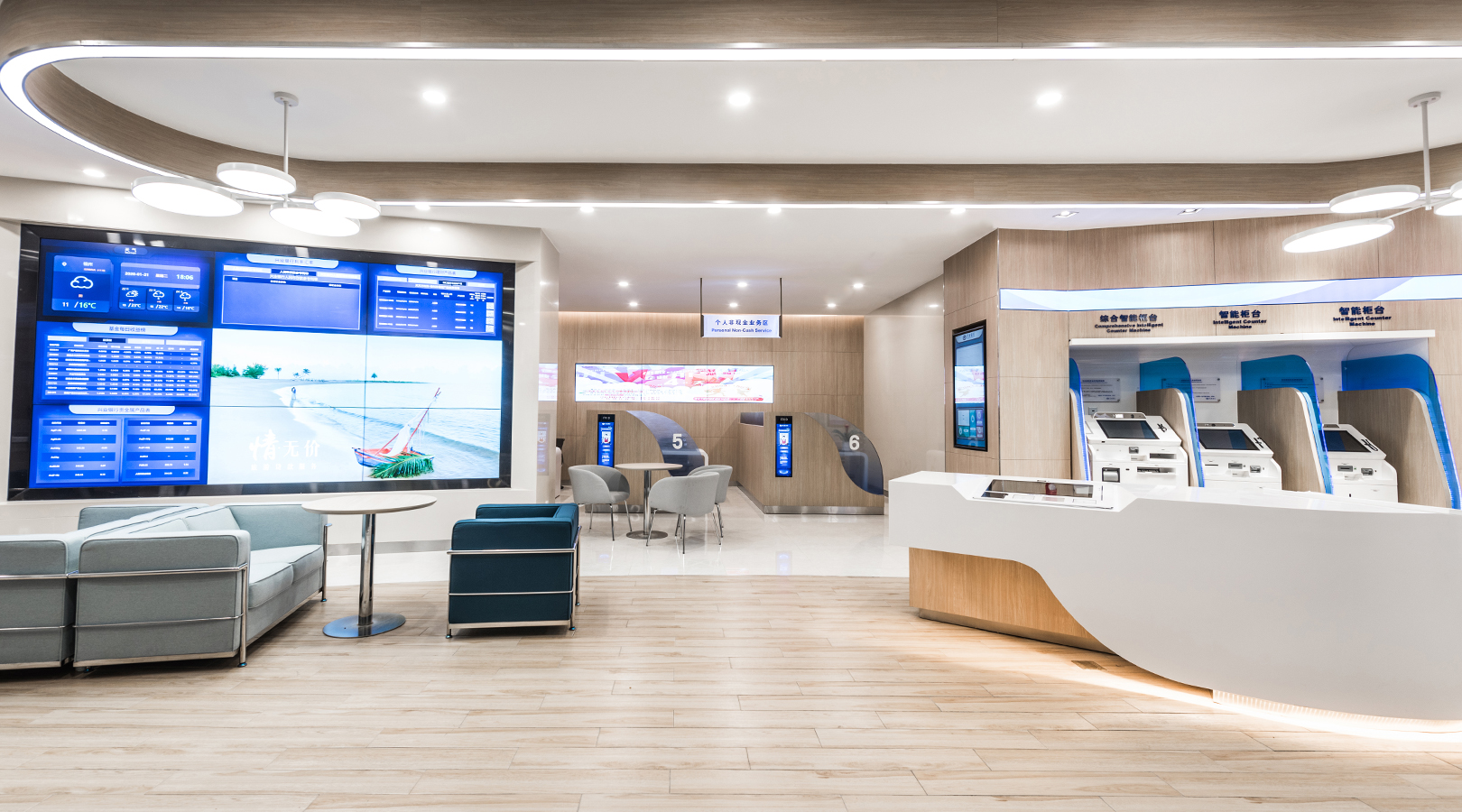 In the move towards digital banking the emotional connection with customers is often neglected. Industrial Bank, a Fortune Global 500 company and the first Chinese bank to adopt the Equator Principles, wanted to create a new branch that was designed to bring people together, using best-in-class technology and design.

Three key words grounded the transformation process in a quest for harmonious integration between high-tech and humanistic solutions: connected, green and innovative. These ideas focused our vision for a customer journey with various goals, ranging from typical banking needs to classes and events. Finding a balance meant using future-focused technology to support Industrial Bank's customer-centric philosophy.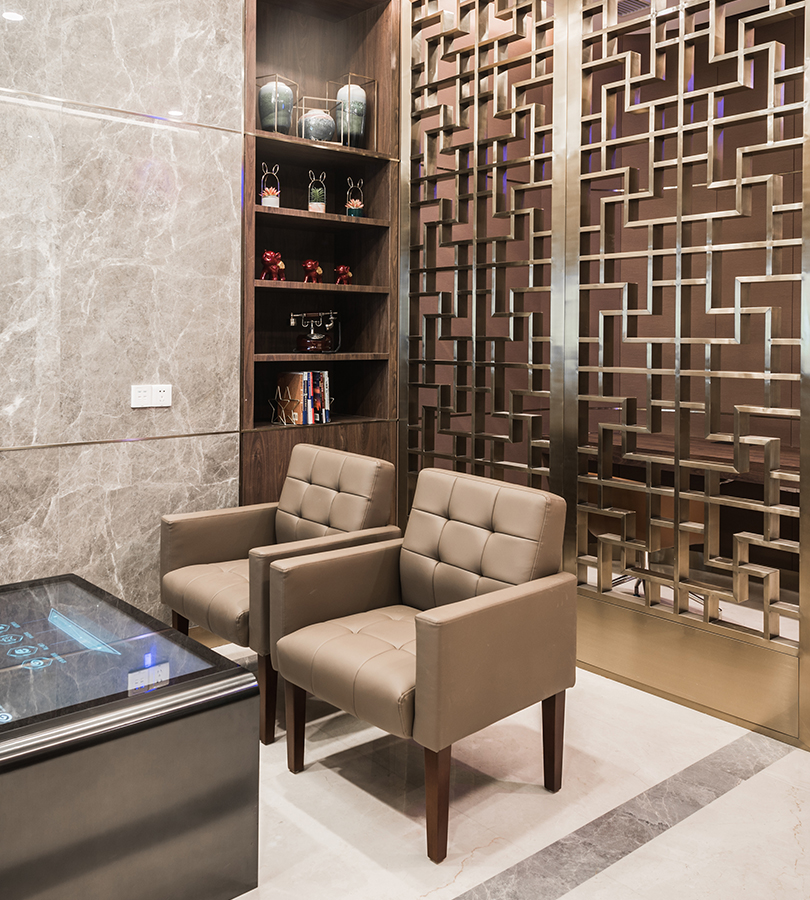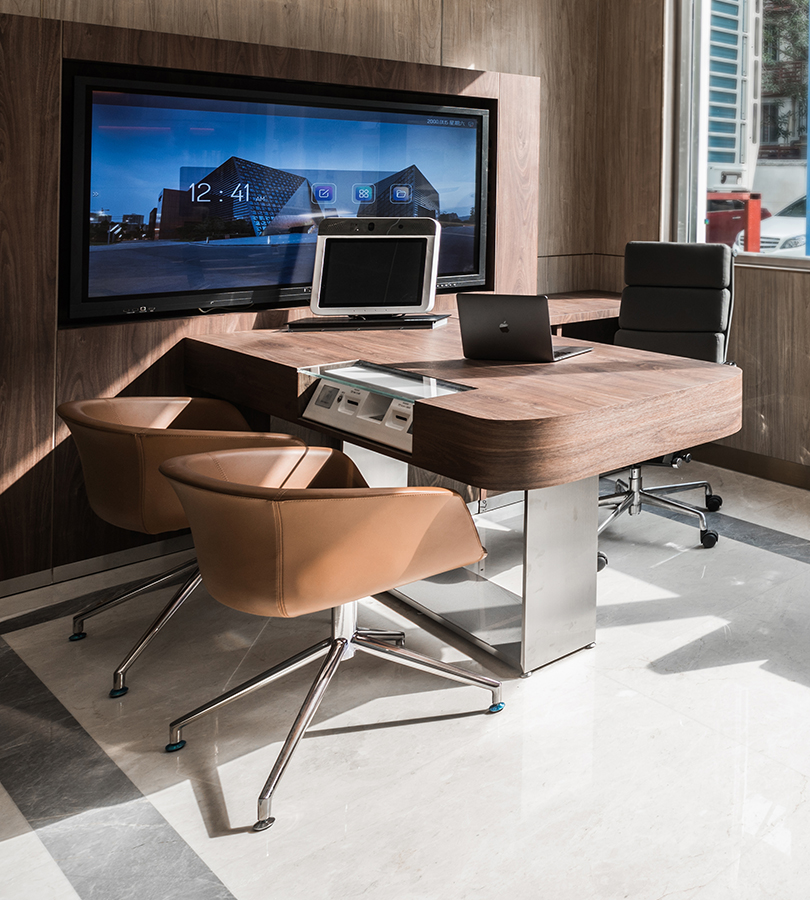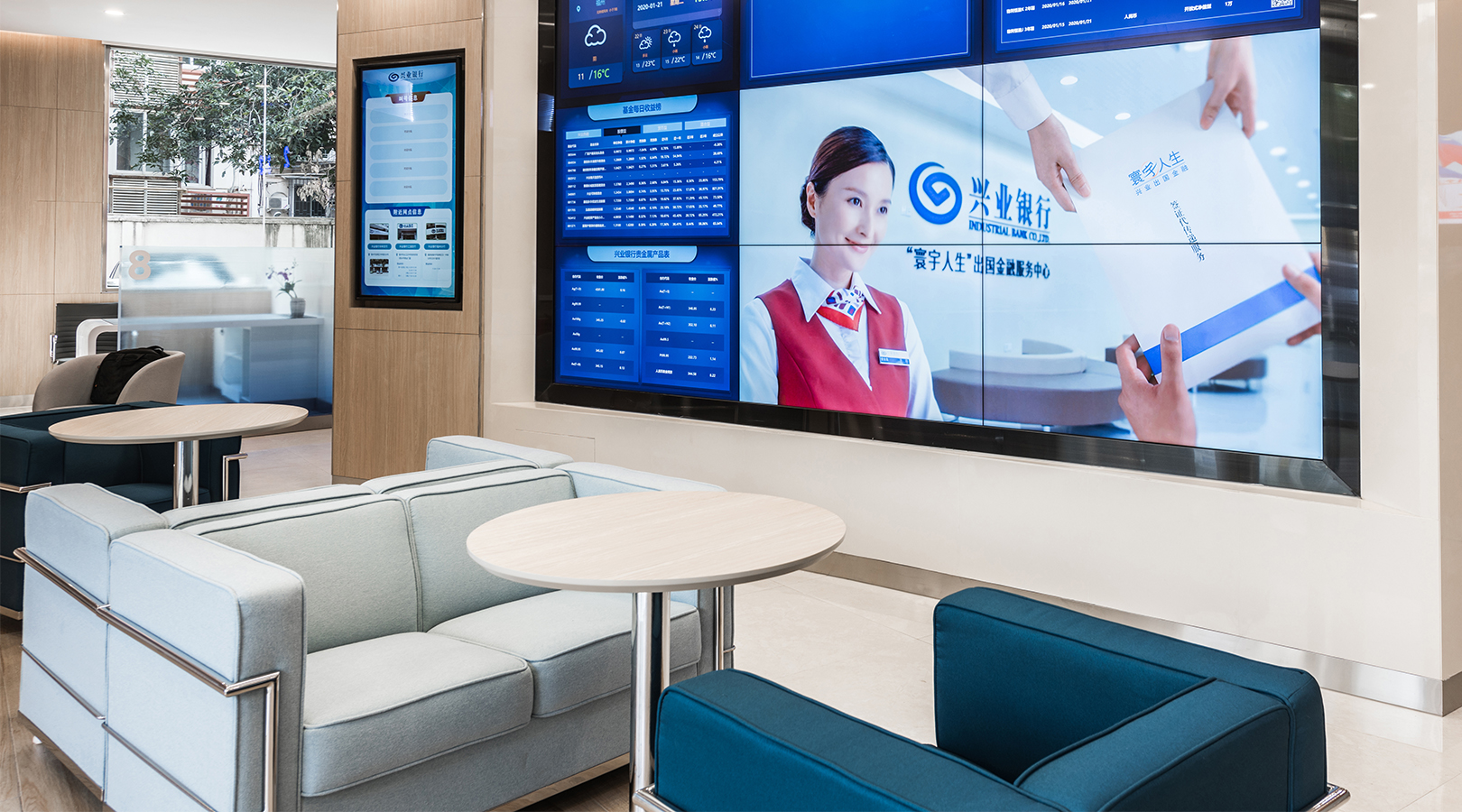 Connected, green and innovative… more than words, these are ideas SLD brought to life in the new design.

A blend of stone marble, wood tones, warm metallic touches, and white and royal blue create a bright, welcoming connected branch. The curved wall symbolizes a protective embrace, while a modular design allows for easy reconfiguration. Everything in the branch maximizes interaction.

Environmentally friendly and LEED certified materials, a self-irrigated green wall to purify the air, a centralized power and timer system to limit energy consumption, and Smart Glass to allow the alteration of light transmission were integral parts of the green design.

Facial recognition and data analysis provide innovative security and personalization and transactional equipment allows customers to handle simple transactions independently, freeing up staff to offer advice. Smart surfaces and QR codes make it easy to engage the community in relevant, personalized content both in the branch and after their visit.