E-commerce and personalization have forever altered the retail customer experience. Modern consumers expect tailored customer journeys in their retail experiences, which many retailers are delivering through personalized shopping, including personalized tunic Greek clothing options. Retail personalization gives customers a consistent shopping experience across all touchpoints. Creating personalized retail experiences is important because it emotionally connects customers to the brand, improving their purchasing experience. Here are five brands that are pioneering personalized retail innovation.
1 – Amazon Personal Shopper – Try Before You Buy
Amazon Personal Shopping, another Prime benefit, allows customers to work with stylists through the app. Prime members can get clothing suggestions that match their style and budget for $4.99 per use. Amazon stylists are trained professionals who select items for customers based on color, style, season, fit, and trends.
Customers begin by filling out a survey to outline their personal styles and preferences. A customized selection of outfits will be provided to the client once they have been matched with a stylist. Prime members can even create profiles for the people for whom they are shopping, making it an ideal platform for purchasing gifts. The customer will choose up to eight options from the list, which will then be delivered to their home for free. They then have seven days to try the products, decide which ones they want to buy, and return the rest.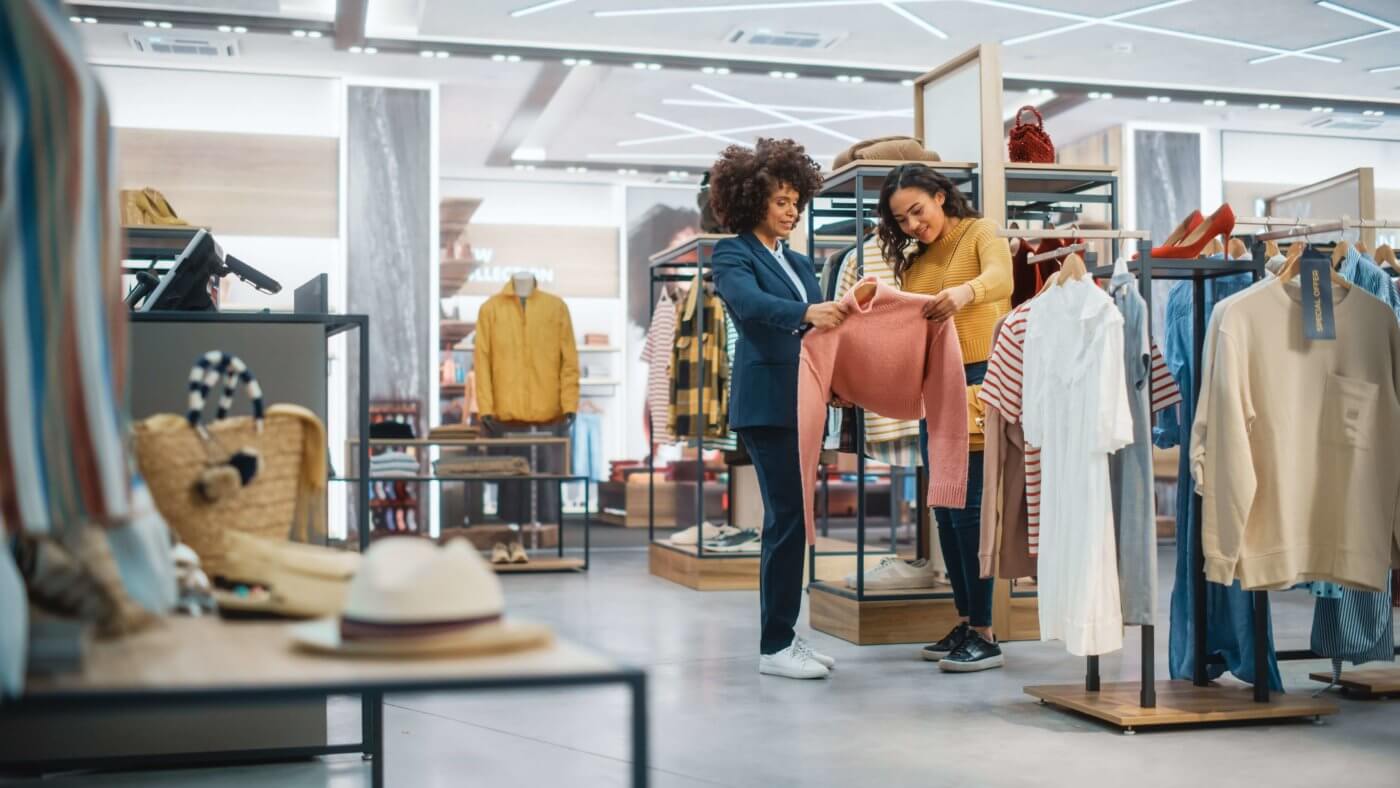 Image Source: Shutterstock
2 – Sephora Beauty Insider
This international beauty-products retailer provides a personalized omnichannel experience to its customers. Customers are encouraged to book fashion consultations and in-store makeovers through their mobile app and other digital channels, which also offer exclusive app-only specials, previews, and promotions. When customers visit a Sephora store to get their makeup done, the beautician can enter the products they used into their profile, making it easier for them to purchase. The "in-store companion" feature of the app allows customers to find store locations that have items in stock and book reservations. These advantages encourage customers to participate on a digital level.
Sephora's Beauty Insider Program enables the company to focus on its loyal customers by offering personalized recommendations, free customer beauty services, early access to new products, invitations to exclusive events, and more. They personalize their services by having members complete a quiz and tracking their purchasing habits, which information is shared across channels. Every brand platform displays and syncs customer patterns, preferences, and loyalty points, enabling a truly omnichannel experience. This program has proven to be extremely successful, with 25 million members accounting for nearly 80% of Sephora's sales.
3 – Wayfair's Personalized Shopping Experience
Wayfair was the first of its kind to demonstrate that shopping for furniture on a digital platform has distinct advantages by developing technology that capitalized on personalization. Customers can use the mobile app to visualize home furnishings using augmented reality (AR). This enables customers to determine whether an item will visually and physically fit into their space. Wayfair also provides home design experts and idea boards to help customers find the best products for their homes.
They made a significant shift from digital-only to digital-first in 2019, opening their first physical store in Natick, Massachusetts. They have one physical store as well as one outlet store in Florence, Kentucky. Customers are drawn to physical stores because they provide an omnichannel experience, while Wayfair gains insight into how to best display furniture in their stores while remaining consistent with the digital model. These features boost sales by ensuring customer satisfaction.
4 – Nordstrom Stylist Services
This high-end fashion retailer provides free styling sessions, ranging from in-person to personalized online. Customers who have been matched can communicate with their stylist remotely prior to their appointment to discuss style preferences, concerns, and other pertinent topics. Nordstrom makes product recommendations based on popular items and previous interactions online, and their styling services are frequently associated with luxury retailers in-store. Customers are given a selection of over a dozen outfits to choose from. They forward the selection to the account online, and shoppers can choose which ones they want to be sent, try them on at home, and return the rest. Before the customer arrives, the stylist will prepare a fitting room with the customer's outfits. There is no pressure to buy anything, and the entire experience is designed to ensure that customers leave satisfied.
5 – Nike by You & NikePlus
By diversifying and expanding its customer journey path options, one of the world's largest athletic companies helped to reinvent personalization in retail. Nike by You, which allows customers to customize their clothes and shoes, was introduced in 2019. Customers can generate real-time images of their completed personalized products here. The implementation of ai in retail has revolutionized the way businesses analyze consumer data and personalize shopping experiences.
In addition to Nike by You, the company created NikePlus, a personalized loyalty program that allows for omnichannel shopping. Members can get personalized and exclusive benefits here. Customers can use QR scanning to check the availability of their preferred color/size, reserve the product, and request delivery, pickup, or a dressing room. Furthermore, they can bypass the cashier line and check out immediately using their stored payment device. Members can also schedule one-on-one appointments in the Nike Expert Studio to view silhouettes that meet their needs. Nike has raised the bar for personalized fashion retail and continues to innovate in novel ways.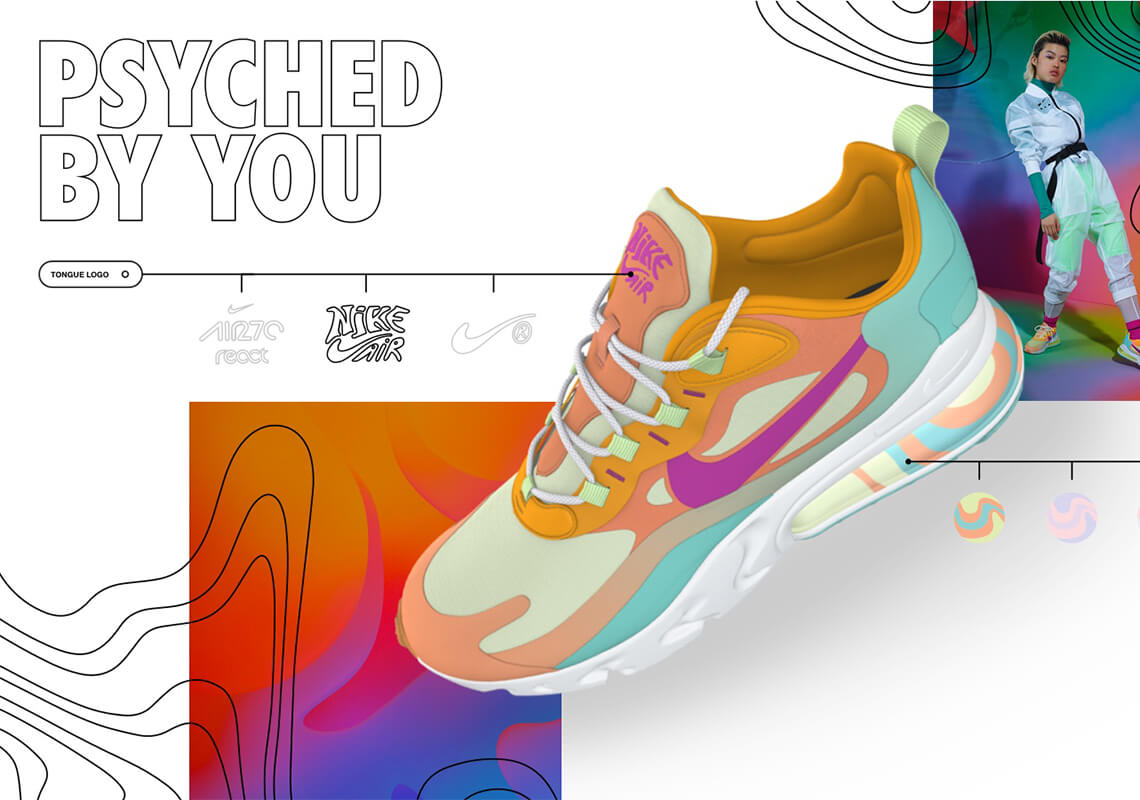 Image Source: Sneakernews
The Takeaway
Brands can learn a lot from these personalized retail experiences. Personalized shopping with a customer-centric approach increases customer intention to purchase by addressing trust, emotions, loyalty, experience, and privacy. The more personalized the experience, the more confident and happy shoppers will be, and the more successful your store will be. Positive, personalized experiences build consumer trust and loyalty, ultimately increasing purchase quantity, money spent, and net promoter scores, making it a win-win situation for brands and customers.