Accurately predicting the future of retail environments, customers, and trends can be difficult for any brand. With so many businesses focusing on how to better serve Generation Z customers, an entire generation has been forgotten and cast aside: baby boomers. According to census data, there are approximately 73 million baby boomers in the United States, and all baby boomers will be 65 or older by 2030.
Baby boomers, the wealthiest generation in history, are and will continue to be a significant market segment for consumer packaged goods (CPG) as they age. They spent 230 billion dollars on CPG alone in 2020, and this figure has steadily increased year after year. Keeping up with CPG consumer strategies will be critical for brands to succeed in the future.
In this blog, we will look at emerging consumer trends and experiences that brands can provide to baby boomer customers. Brands can forge meaningful connections, gain their loyalty, and tap into the enormous market potential that baby boomers represent by understanding and catering to their unique needs and preferences. It is time to return our attention to this influential generation and investigate how brands can effectively meet their changing needs.
Increased Importance on Health
Contrary to popular belief, baby boomers are one of the most health-conscious generations to date. During the 20th century, the average lifespan of a human being increased by over 30 years, with the average Canadian living at approximately 82 years old. With this longer lifespan comes the longevity economy – a new term coined to describe how people are both working and retiring later as a result of this shift. This puts more money in the pocket of boomers, and as a result, gives them more income and spending power throughout their lives.
One of the product categories that has become more important for boomers in recent years is health and wellness. The data supports that this is the case – research from Nielson shows that baby boomers have actually been driving the dietary supplement market. Their desire to age gracefully and maintain vitality in their lives contributes to this trend. With an increase in access to health information on digital platforms, boomers are one of the most health-conscious generations to date.
Shifting CPG To Meet These Needs
As baby boomers continue to age, CPG must adapt to meet their needs. One way that CPG companies can continue to be appetizing to this generation is to consider better-for-you packaging. The IFRC found that nearly half of the baby boomers are more interested in functional foods as opposed to other kinds, actively seeking information on probiotics, fiber content, vitamins, and more.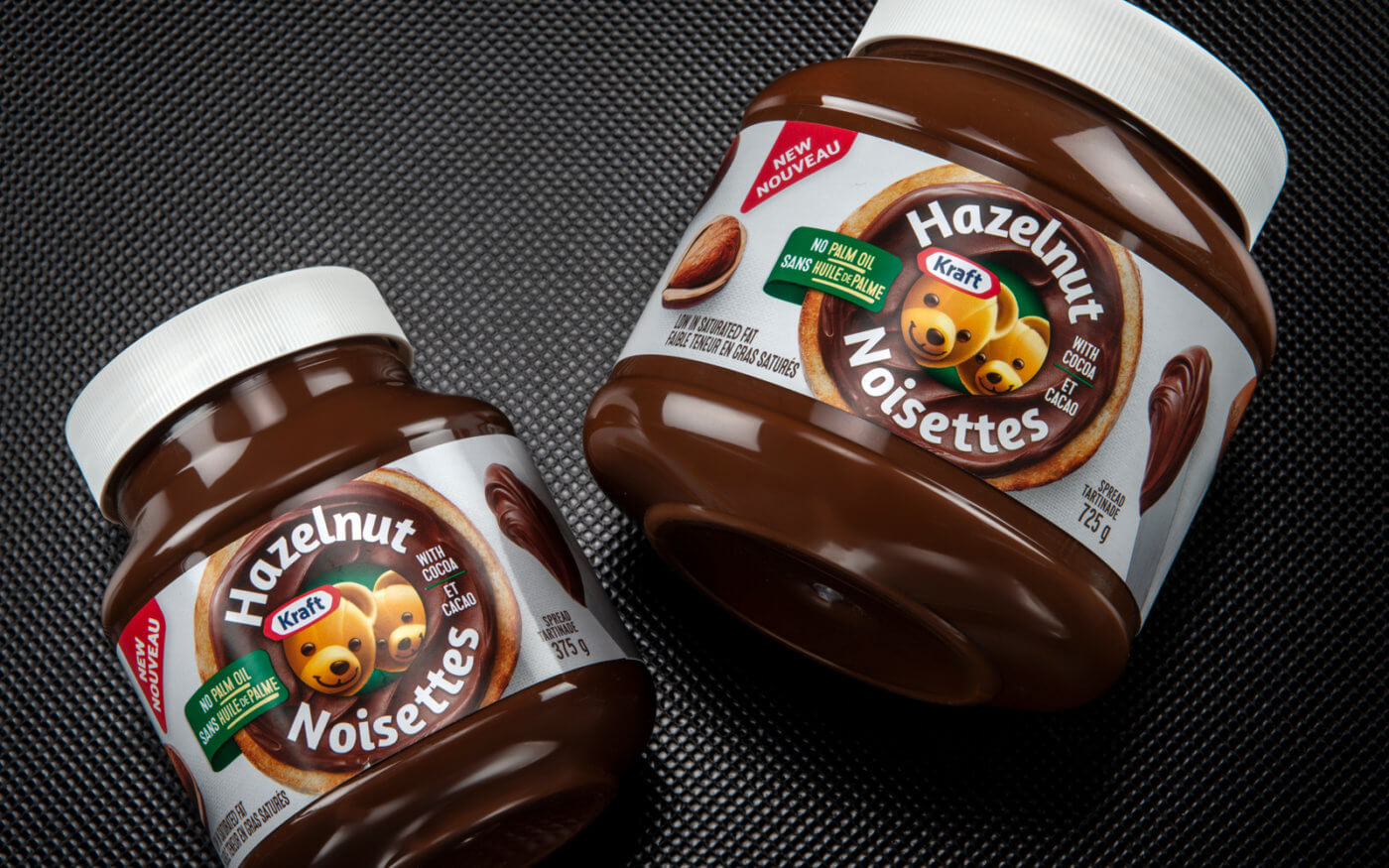 Kraft's Hazelnut Spread was designed with a distinguishing factor, the claim "no palm oil". This claim was important as palm oil is a common ingredient among competitors, differentiating the product from the rest as a "healthier" option for health-conscious consumers.
Another example can be seen in Naked Juices, a premium juice brand that used its package space to amplify the "no sugar added message". With consumers aware of the high sugar content in juices, this message coupled with the imagery of real fruit reinforces the health benefits of the juice for consumers. Research shows that older generations are more prone to label "low in sugar" and "low in sodium" claims as healthy, and these should be considered for front-of-label packaging to drive sales toward older generations.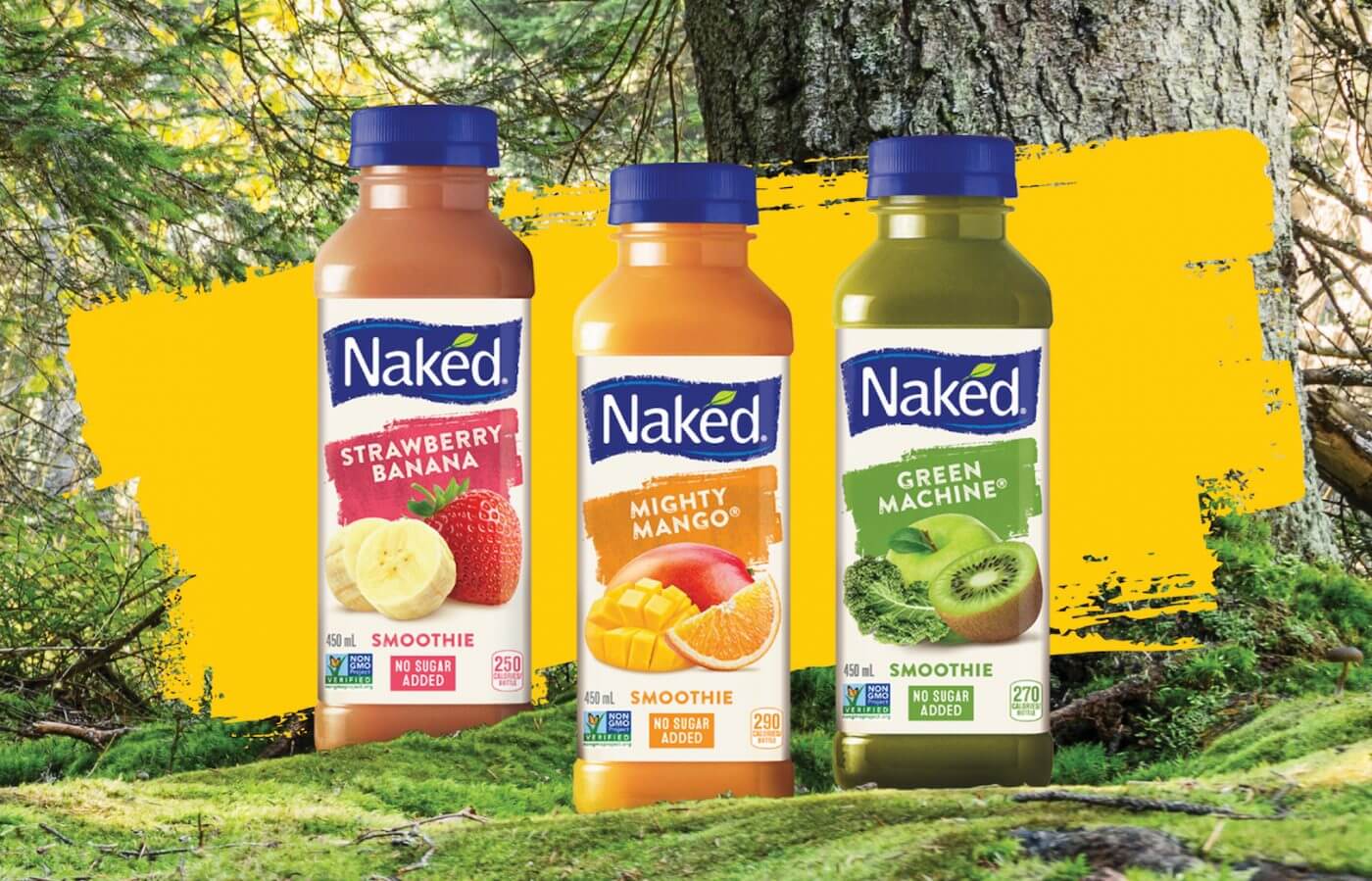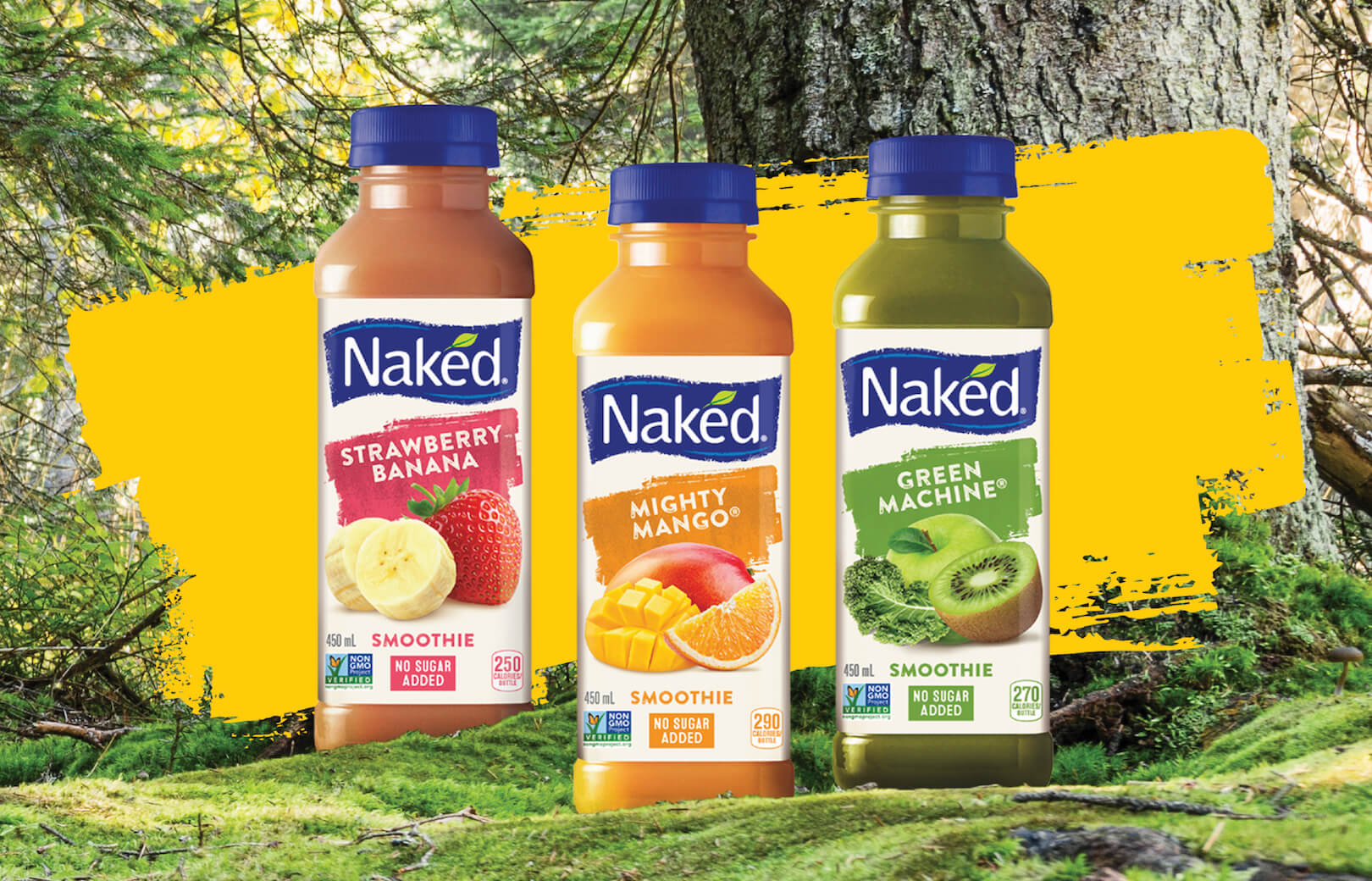 Sustainability In Mind
A surprising revelation about baby boomers is that they are showing that they are one of the most environmentally conscious generations. 72% of boomers indicated that sustainability efforts are either somewhat or extremely important. Our research indicates that the age group 54+ is more likely to bring their own reusable shopping bags than any other age group, showing that they do care about sustainability.
Brands can leverage this need for sustainability in their package design. Maxwell House successfully used sustainability claims in their packaging for their zero waste, 100% compostable coffee pods. With 13 billion single-use coffee pods thrown into landfills each year, Maxwell House wanted to draw attention to the fact that their pods were different.
The new package design specifically called out the zero-waste properties of the cups, along with solid storytelling elements along the sides and rear of the package to enforce the sustainable message.

Messaging on CPG is an important part of the consumer journey, and the 57+ generation has high attention to detail. Ensuring packaging has relevant, focused callouts regarding sustainability will be crucial for keeping boomer generations engaged with CPG.
Additionally, our Future of Sustainable Packaging study revealed that consumers have preconceptions in general about what materials are environmentally friendly, including glass, cardboard, and aluminum. Creating packaging with these materials in mind will put consumers at peace, knowing that they're purchasing products that are environmentally friendly and perceived as easily recyclable.
Conclusion
With people aged 50+ making up over half of consumer spending, boomers cannot be ignored as a consumer segment. It is critical for brands to recognize that baby boomers are health-conscious and actively seek out wellness-promoting products including an interest in dietary supplements, which is driving market demand in this category.
CPG companies must modify their strategies to meet the changing needs of boomers. Consider better-for-you packaging, as this generation is increasingly interested in functional foods and pays attention to ingredient information such as probiotics, fiber content, and vitamins. Using sustainable materials in their packaging is another strategy retailers can use to cater to baby boomers.
Brands can tap into this significant consumer segment, develop tailored strategies, and provide products and experiences that meet their unique needs by understanding the importance of health, wellness, and sustainability. Brands can build long-lasting relationships and drive success in the evolving healthcare market by doing so.