Banking trust is still regarded as one of the top priorities for consumers, with research indicating that it is one of the most important factors in selecting a bank. It is critical to demonstrate trust as a brand and as a service in order to attract customers and create customer engagement. With the rise of digital banking solutions and the dominance of mobile banking in recent years, the traditional method of building customer trust through advisors and branch experiences is no longer as prevalent as it once was. Financial institutions should look for new ways to build trust without alienating existing customers, and digital banking should be integrated with traditional branches to accomplish this.
Digital Customer Experience Strategy – What's Missing?
It is critical to distinguish what distinguishes digital banking from online banking and what this means for banks. Online banking is simply the provision of online services to customers in order for them to perform day-to-day transactions, resulting in fewer trips to the bank branch. Any digital service that allows customers to complete financial transactions, such as apps on your phone, qualifies as digital banking. It is the system that has allowed e-commerce to thrive and, as a result, become an essential part of consumers' daily lives.
The primary distinction between the two is that digital banking allows for personalized experiences. Personalized advice is one such method that has been used in bank branches for many years. Customers used to be able to walk into bank branches and speak with financial advisors about their financial futures, savings goals, and other concerns with an expert before entrusting their finances to someone they trusted. Through its applications, digital banking provides this and more features, such as personalized banking advice based on real-time customer data and personal finance tools
Savings goals can now be set through applications, and customers can even specify what they want to save money for, ranging from vacations to education savings for their children. These personalized goals, which can be set in a matter of minutes from the app, foster a personal bond between the consumer and the financial institution. Aside from that, technology can be used to provide personalized financial advice to customers based on their spending habits. If a consumer sets a goal to spend less and save more, the technology can identify areas where the consumer can spend less in order to be more satisfied with the outcome.
Investing, too, has become more personalized. Wealthsimple, for example, has entire AI-based investing platforms that eliminate the need for a financial advisor. Simply answer a few questions about your risk tolerance and investment duration, deposit your funds, and let them invest your money for you based on your goals.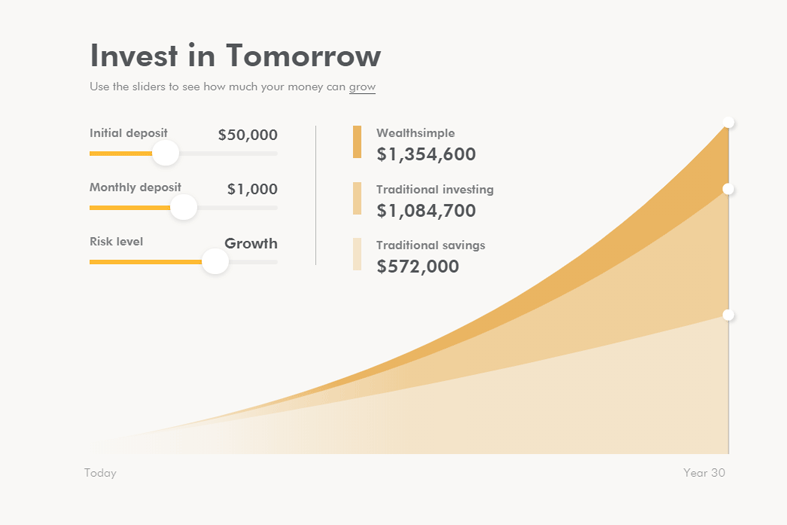 Despite all of these wonderful innovations and products for customers, there is one missing component: the human element. The pandemic has accelerated the shift to digital banking, which has now become a focal point of every bank's product and service offerings. This is one of the reasons why over 4,000 bank branches have closed since March 2020, a record for branch closures as banks continue to cut costs. In the process of eliminating physical branches from their business model, they've lost sight of what really matters to customers and the customer experience that comes with doing so.
Humanizing Banking
While digital banking is becoming increasingly popular, businesses are losing sight of what is truly important. According to studies, while digital banking remains a strong growth channel, focusing solely on it can increase customer attrition. The branch is the key channel that remains the best way to combine the digital and the physical, which in turn creates customer engagement. It's become an industry secret that few have realized: the bank branch is still many people's preferred channel, with research indicating that up to 70% of people use the bank branch as their primary channel, and up to 73% of the 35-54 age group use the branch as their primary channel.
Renovated bank branches increase visitation and growth by up to 20 times, and the key is to integrate digital and physical aspects. People crave human connection while also enjoying the freedom and liberty that personalized digital banking provides. Regions Bank recently completed a renovation that combined the human element of financial advisors with technology, such as tablets and screens strategically placed to offer different products and services tailored to the user. Digital displays were used in key areas to promote various ways that Regions could assist, community initiatives, and more.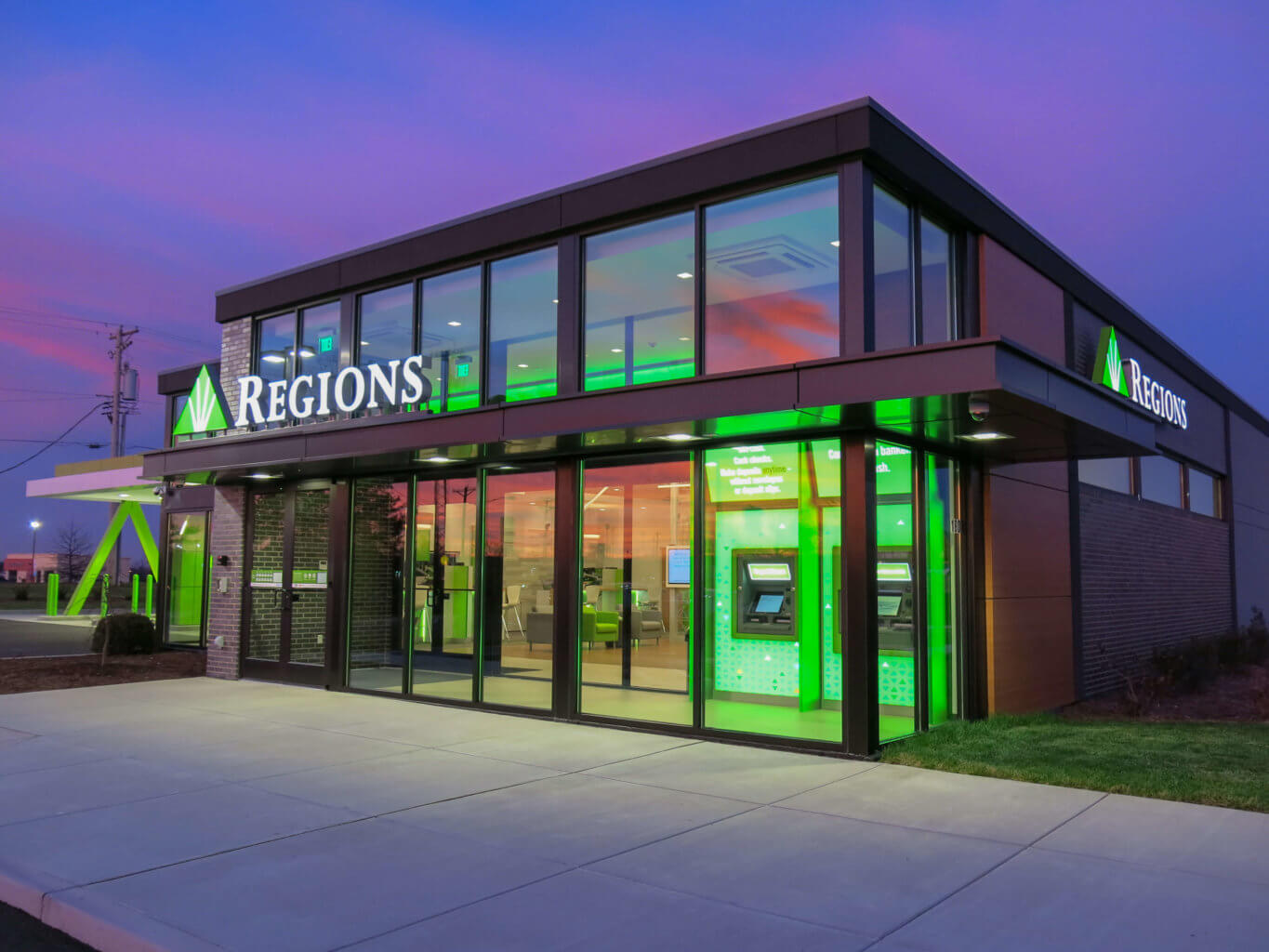 Another example of how combining digital and physical banking can provide a holistic, human-centric experience for customers is CZ Bank in China. The bank was completely redesigned with technology in mind, beginning with digital signage throughout the branch informing customers about products and services, financial news and advice, and more. Customers can self-educate on frequently asked questions in learning zones within waiting areas, enhancing the bank's reputation for trusted financial advice. One factor that contributed to CZ Bank's success is the continued use of human tellers who use technology to assist customers.
Industrial Bank is another Chinese banking example combining human and digital elements to create the ultimate experience. From a multi-function lobby area for financial seminars and education to private consultation zones retrofitted with the latest technology, the redesigned bank wanted to use technology to benefit the human connection. Within the bank, digital banking augments rather than replaces the human element.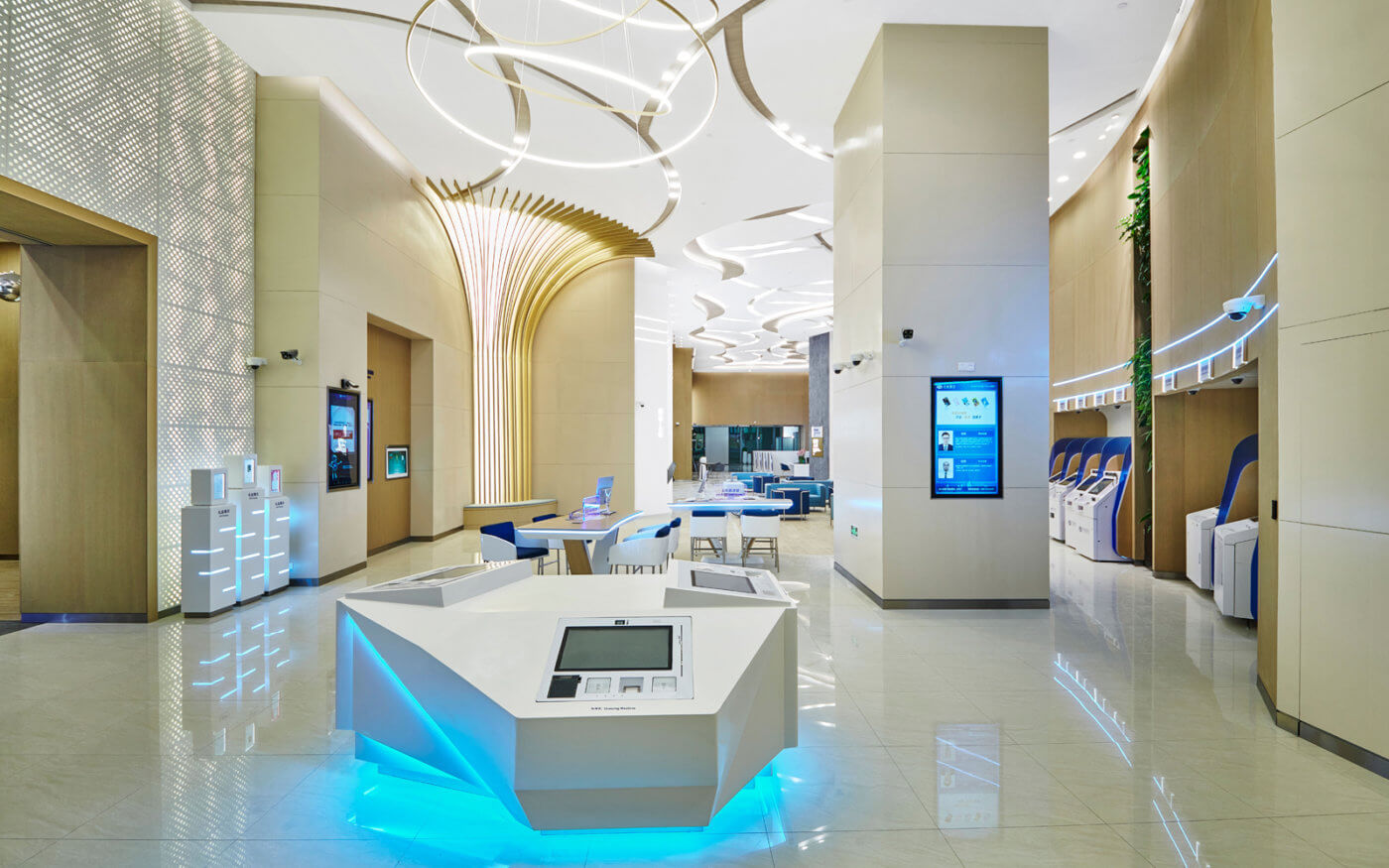 The Takeaway
While most large banks are rushing to fully digitize their services, they are missing out on what people truly want. According to the research, customers actually prefer to bank in a branch setting rather than entirely online. According to a recent survey, more than half of respondents either do not trust digital banking completely or prefer to speak with someone in person. Consumers will feel satisfied if banks at all levels focus on creating a digital experience within the branch. Most people have a hard time trusting technology on its own, but human bank advisors using digital banking services to help their customers meet their goals are the key to lifelong customers and successful bank branches.