One of the most promising strategies for established CPG brands attempting to grow their direct-to-consumer online business is in giftables. M&Ms started the trend many years ago when they offered consumers the chance to personalize their classic candies: bridal showers, weddings and baby showers in the early 2000s just didn't seem complete without a tulle-wrapped packet of custom-colored M&M's, usually imprinted with relevant names or initials. Fast forward to today and the trend has accelerated to include photo-printing on KitKats, NFTs that connect to a customized Gap hoodie, a slew of collectible packages, and merch for every holiday from Pride to Ramadan. As brands continue to push into the DTC space, this strategy will help differentiate their online presence from in-store offerings, driving customers to their website.
WHY SHOULD CPG BRANDS FOCUS ON GIFTS?
CPG brands are well on their way to using business-focused strategies to win online, for example by buying start-ups or using their online platforms to test new products. However, these tactics are less focused on customers' needs than they are on business objectives. In our E-Commerce for CPG Brands study, we discovered that many people go online to shop for food and beverage products to shop for special events and gifts. This is an area of opportunity to create exciting, memorable, share-worthy experiences. Here are some excellent inspirational examples of how brands are offering unique, special gifts for all kinds of occasions.
MILK BAR
Milk Bar began as an independent bakery in New York City, and has become a sweet tooth foodie fave, with locations across North America, products on grocery store shelves, and a solid online business. Sweets make great gifts, and Milk Bar does not disappoint. Beyond the expected gift box, Milk Bar sells recipe books, cookie tins, picnic packs, and make-your-own ice cream sandwich kits. Packaging was designed with giving in mind, and products are offered in numerous occasion-based bundles that are playful and also simplify decision-making for the consumer. No wonder Milk Bar is one of Fast Company's most innovative companies of 2022.
RED BULL
Red Bull's connection to the world of racing has been built through not only sponsorships but through their investment in content and social media. It also provides an excellent platform for merchandise that speaks directly to their core target consumer.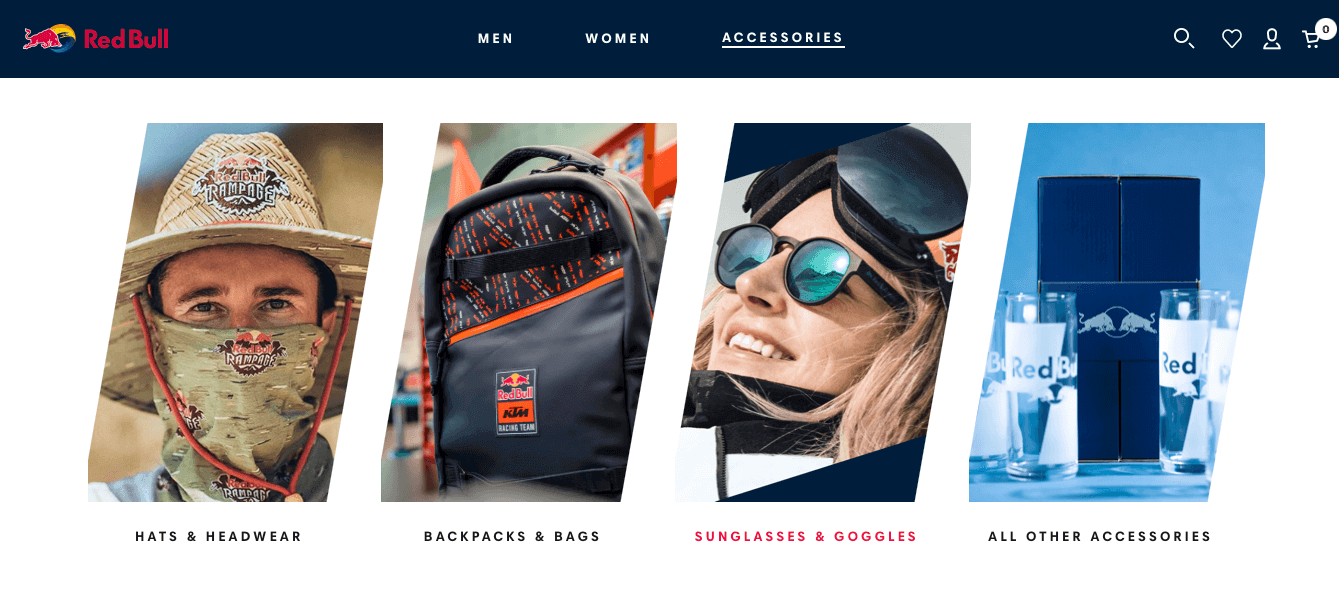 NUTELLA
Nutella takes a slightly different approach by creating simple limited-time offer gifts. A simple jar with a personalized label was a hot stocking stuffer item in 2014 and a new "Friends Edition" is perfect for showers and parties.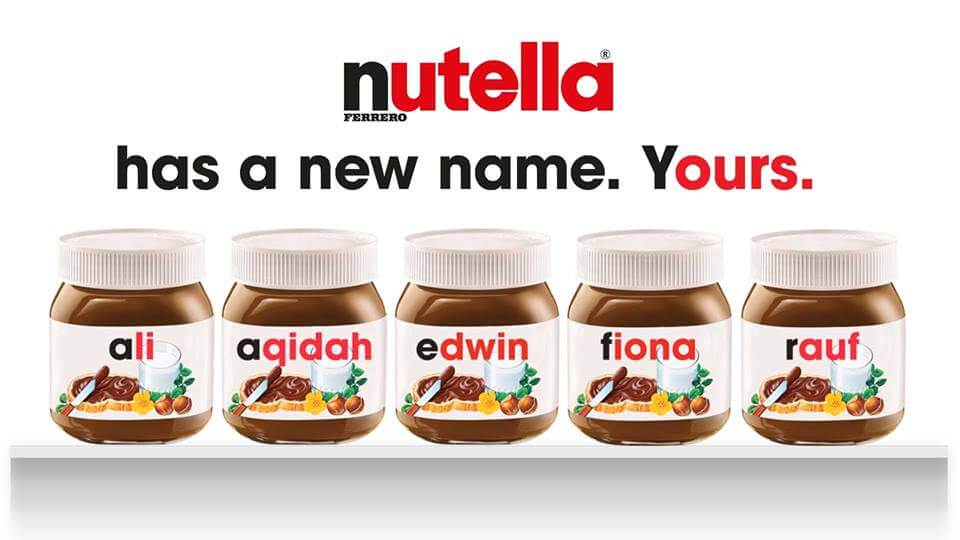 TETLEY
A classic giftable approach is to design custom tins or boxes for re-use. This tactic has a sustainable side benefit, especially if you offer product refill options that support a reduction in packaging waste. The nice thing about a reusable package is that it can become a way to express different qualities of the brand personality, get more out of partnerships, and find a way into the consumer's home as a useful item they will see regularly.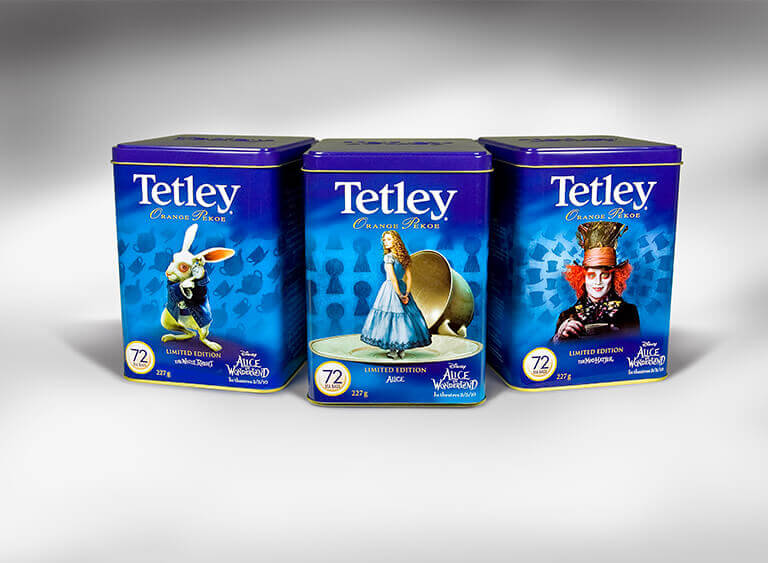 Image Source: Mark Willard
OREO
Oreo is a brand that has figured out how to make e-commerce work for them through a clever blend of limited-time offers, OreoId which allows you to create a special custom box of cookies, merch partnerships with brands like Champion, and a strong connection to a cause Oreo has taken on with LGBTQIA+ pride and allyship. The personalized cookies are great for special occasions of any kind and come in a variety of special gift boxes.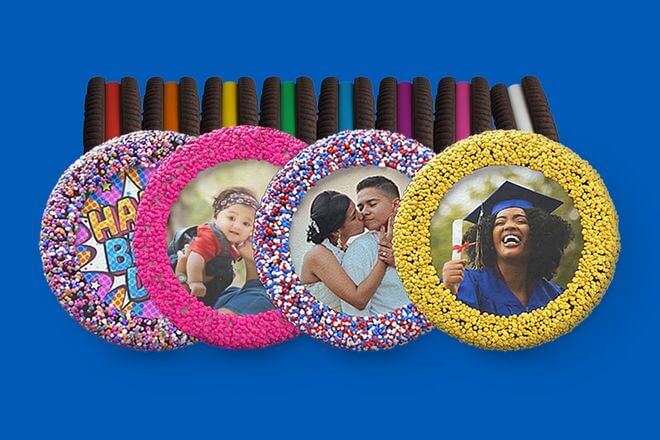 The various limited-edition boxes include unusual flavors as well as special event editions, such as their Pride edition in partnership with PFLAG, which features quotes of support from real allies such as Michelle Visage.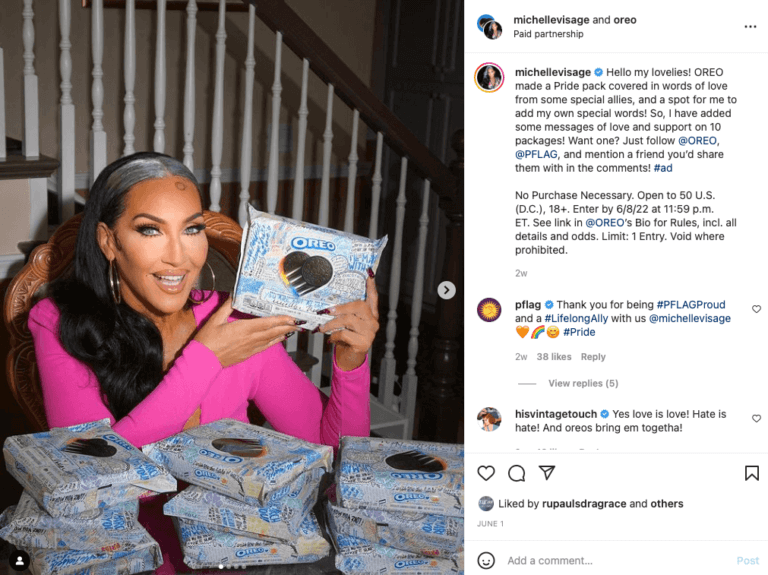 How should CPG brands approach the gifts category?
Give your customers what they want: an inexpensive but personal gift. $15 for a jar of Nutella is expensive if you are simply viewing it as a breakfast spread – but with the element of personalization, it's no longer just a commodity item. It's something your loved one took time to create, just for you.
Work with partners to create high-quality merchandise and experiences that will resonate with the target group.
Integrate collectible items. Kellogg's offers some relatively simple merchandise on their e-commerce site, but notably a small collection of vintage collectibles, such as the Tony the Tiger tea set, make the site worth visiting for anyone who is a fan of their products.
Create special packaging to make the gift experience easy for the giver. In many cases, the giver will choose to send the item directly to the receiver, so creating special packaging for the occasion is important.
Connect to your loyalty program. Consumers who choose to visit a CPG e-commerce site are typically your most loyal fans. Make it worth their while to come back by integrating your loyalty program with purchases on the site.
The desire for products that are uniquely created for individual consumers is a trend that is continuing to climb. In order for CPG brands to cope with the lack of discovery that is problematic in the online grocery shopping experience, developing clever strategies for direct-to-consumer offerings is clearly a must. Gifts are a great way to engage with brand loyalists who want even more from their brand experience.