CPG brands are trying their hand at direct-to-consumer e-commerce with mixed success. In our 2021 E-Commerce for CPG Brands consumer study, one of the takeaways was that respondents would consider going to a CPG site for a better price. While brands like Unilever have offered bundled subscriptions with a deep enough discount to achieve some success, discounting is not the most sustainable or compelling way for CPG brands to approach a direct-to-consumer strategy. If CPG brands want to be successful with their own e-commerce platforms, they will need to think out of the box.
27 percent of study participants reported that they do their big shop in the store but then go online for specialty items. This number is even higher for key demographics: women, parents and Canadians. This represents a more powerful long-term opportunity for CPG brands if they are willing to innovate on the product side and be more focused in their offering. Here are our thoughts on the specialty item shopper and the opportunities for brands.
WHY IS THE SPECIALTY ITEM SHOPPER IMPORTANT FOR CPG BRANDS?
The specialty item shopper is looking for something that's not available at the grocery store. This shopper is doing their big shop in the store and when they head online for that special item, they want it to meet their exact needs. This suggests that if brands can find a key niche with whom they have credibility, offering highly specialized products could be a better DTC strategy.
Based on the data from the study, we suggest three innovation strategies for appealing to the specialty item shopper through direct-to-consumer platforms.
PREMIUMIZATION FOR A KEY SPECIAL INTEREST
Certain products lend themselves to a special interest group – think about BBQ sauces and rubs (BBQ fanatics) or craft whiskey (fine spirits aficionados) as a few examples. CPG brands can consider a premiumized and extended version of their product line online to appeal to a group that is already shopping the brand – but wants more.
A perfect example is bakers. Any brand with products available in the baking aisle already has the credibility to appeal to this very active group. Expanding the product offering to include premium versions of what's commonly sold in-store, such as a range of specialty flours and sugars, could be the core offering for the brand's online platform. Then add baking tools and content to create an entire brand community and build the platform for further related products that sell online only. Targeting current customers with a more extensive, premium offering could create a new revenue stream while deepening the relationship with those loyal consumers.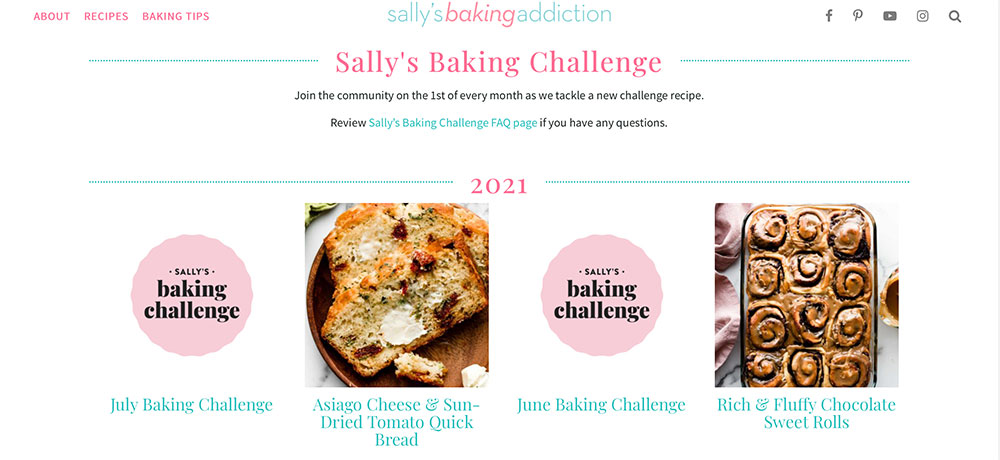 BENEFITS TO A NICHE, PREMIUM E-COMMERCE STRATEGY:
Builds on brand equity by attracting current consumers
Allows brand to extend into premium products with more limited production and still be cost-effective
Provides a platform to create a community
Niche is easier to market online successfully
Drives interest through online-only exclusivity
GIFTS, LTOS & COLLECTIBLES
Another opportunity is customizable gifts and collectibles. Some CPG brands are already experimenting with these offerings.
Oreo does an excellent job using the gift market to boost their e-commerce platform. Customizable Oreos are a relatively inexpensive way to give a very personal gift. Items such as Oreo scented candles have the kind of clever appeal that younger consumers are looking for. The site also offers a range of Oreos not widely available, including partnered LTOs, gluten-free cookies and many unusual flavours. If you have an Oreo lover in your life, the site is a treasure trove of fun gift ideas.
An underleveraged opportunity is with collectibles, such as tins or vintage products. Recently, Barbie tapped into this trend by recreating one of their original lines, available only on their site for a limited time. For some brands there may be an opportunity to offer collectibles or rerun products or packaging with nostalgic cache.
BENEFITS TO CREATING A GIFT-BASED MODEL:
Consumers are already looking for niche gifts that can be personalized online
Highly relevant to Gen Z who are looking for something unique and unusual
LTOs and partnerships will drive interest in the site, especially if only available online
Allows brands to build stronger relationships with core customers
EXCLUSIVE PRODUCT INNOVATION PLATFORM
Some CPG brands are leveraging their e-commerce platforms to test new products. This strategy is less about commerce and more about engagement and innovation but offers many benefits.
Ocean Spray has launched Lighthouse Innovation Incubator, which allows the brand to stretch beyond their traditional offerings through unique direct-to-consumer brands in the wellness category. Tearing a page out of the entrepreneurial playbook, they have been able to get new products into the market within five months through a digital-first approach. Then Lighthouse evaluates the products based on their performance to determine whether they will move ahead.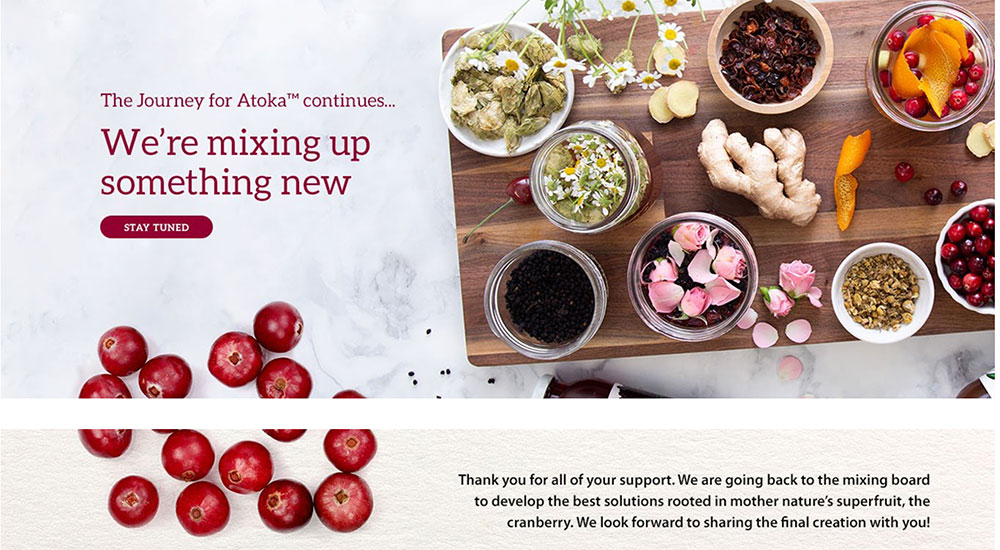 The Ocean Spray example is not the only way an innovation e-commerce model could work. A product innovation platform could also be paired with a more typical e-commerce site, like the Beyond Meat brand. Beyond Meat uses their site primarily to reinforce messaging with a wide range of content – but they also offer sample packs and use the site to test new products.
THINKING IMMERSIVELY WILL LEAD TO GREATER RELATIONSHIPS WITH CONSUMERS
Looking at the data from the report, it's clear that consumers want two-way engagement with brands. A website that just sells stuff doesn't give brands enough opportunities to create that kind of engagement. Brands can learn an enormous amount by observing their digital-first start-up competitors when it comes to social commerce and content. Figuring out where your consumers are engaging online and meeting them there with relevant content and communication is key to winning in the DTC space.
IN SUMMARY
The bad news is that consumers are unlikely to go to a CPG brand site to shop items they can purchase elsewhere without a heavy, reliable discount… BUT the good news is that 27 percent of consumers are already going online to shop for specialty CPG products. This represents a large number of your current customers with who you could build a stronger relationship through an innovative and specialized product offering.
Read the full report on E-Commerce for CPG Brands here.