THE BEST THING SINCE SLICED BREAD
Simple, not basic – Wonder's fresh design makes big shelf impact by harnessing the power of softness.
Wonderbread Package Redesign
Delivering Canadians baked products since 1927, Wonder Bread is a classic comfort brand. With competitive pricing and trade activities driving a decline in customer loyalty, the brand needed reinvigoration for healthy growth, improved SKU differentiation, shopability and breakthrough on shelf. SLD developed new packaging and limited-edition Halloween designs to support these goals and bring back a sense of wonder to kitchens across the country.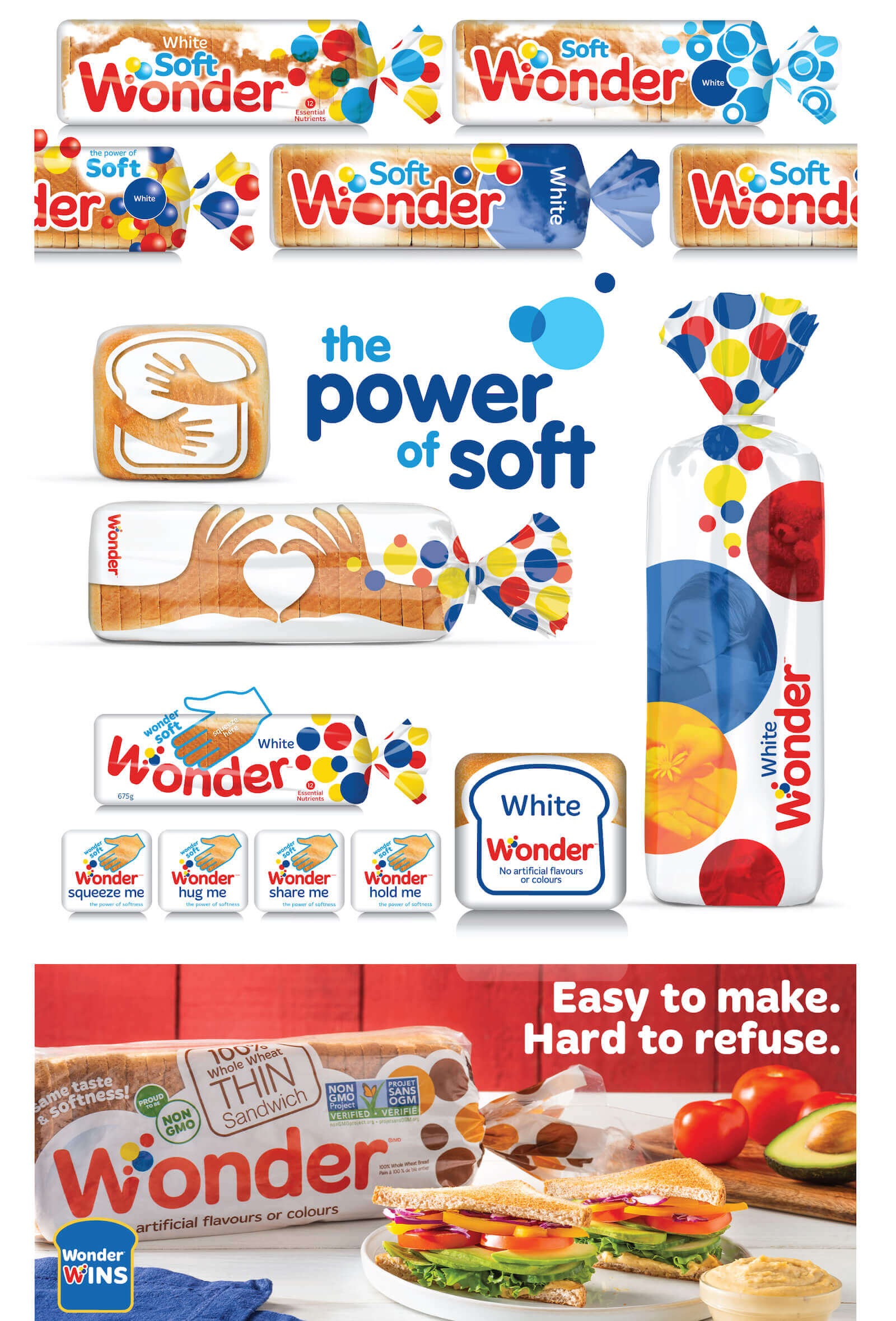 Wonder's lively nature made it easy for us to develop a design with a strong shelf impact. With core consumers valuing memories associated with the brand, we nourished nostalgic design characteristics through the colorful dots and playful clouds. The new packaging visually differentiates bread products through color, improving shopability while still maintaining the playful bold design that Wonder consumers have come to know and love.

The Halloween-themed packaging retains the Wonder design while playing with seasonal colors and characters, distinguishing itself from the traditional products. With most purchases driven by impulse, the eye-catching designs gave people a compelling reason to buy a loaf based on occasion. The newsworthy product disrupted the market by generating a spooky buzz in a category with no holiday-based promotional competition – boo!

Wonder has made a comeback and maintains its place as the #1 white bread brand in Canadian households and hearts.