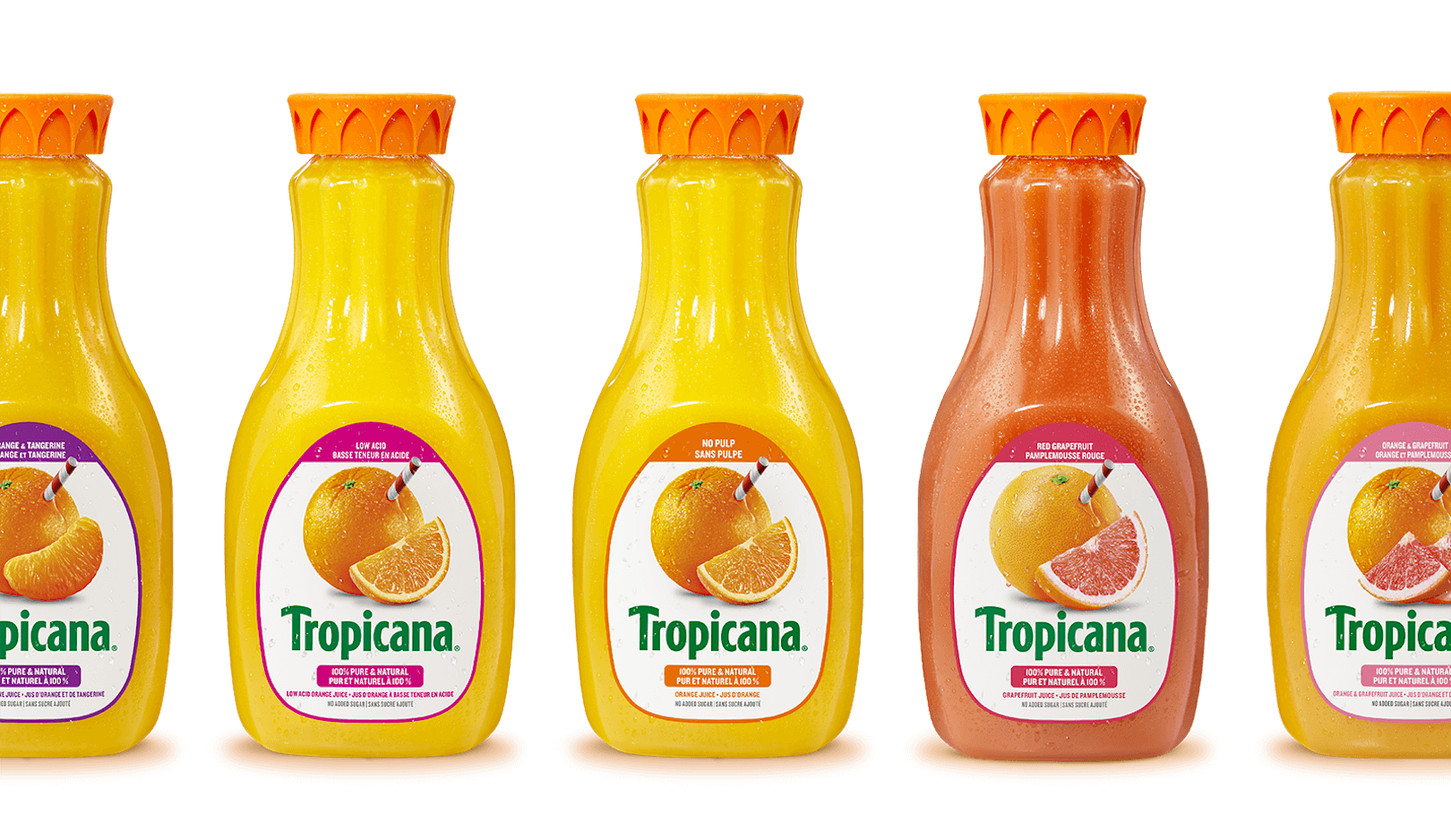 A new, vibrant look ensures Tropicana Canada stands out on shelves, on the street and online.
Package Design
Web Design
Out of Home Marketing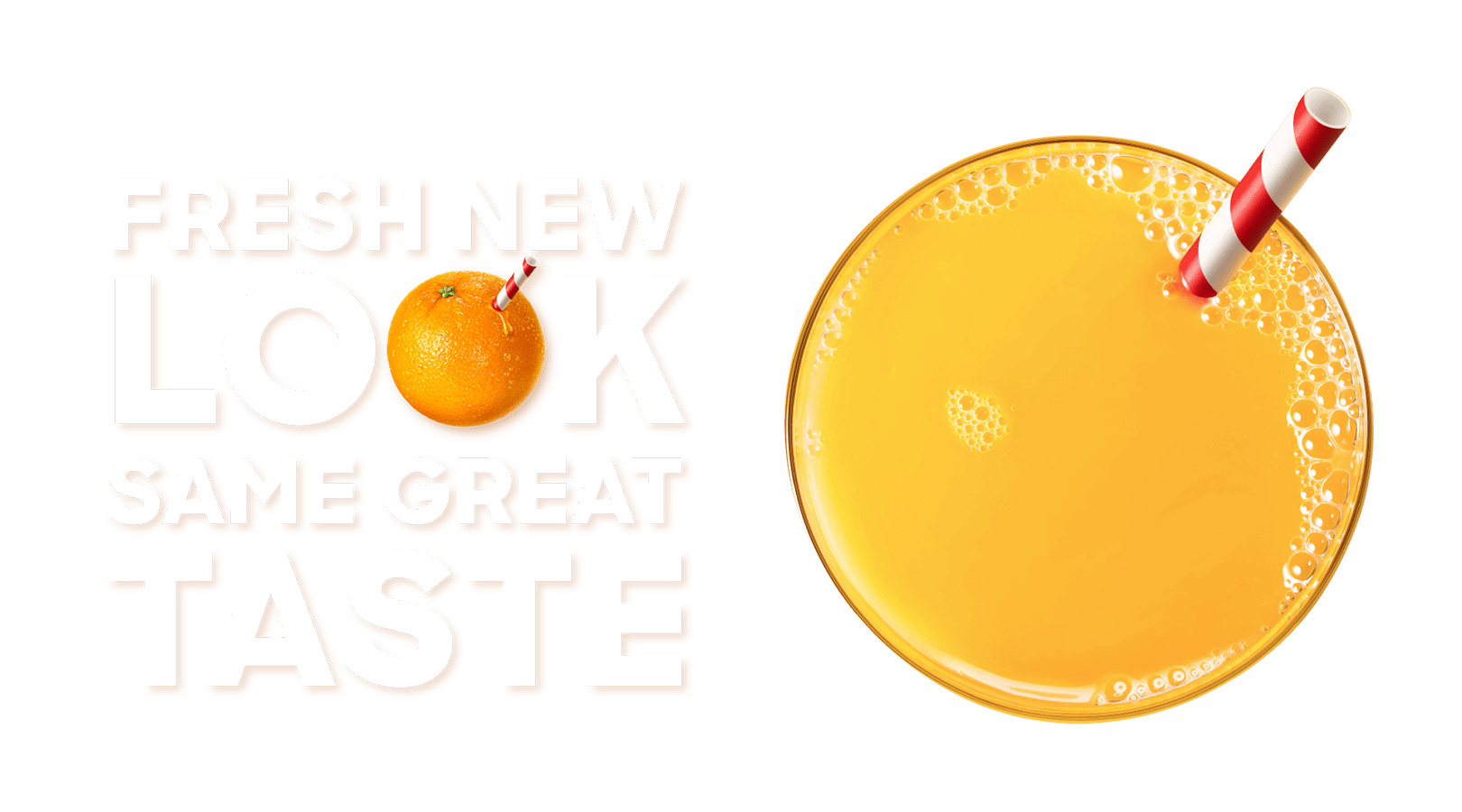 The fruit-based beverage category has become increasingly competitive, so a distinct, consistent identity for Tropicana Canada was mission critical. Using the brand's direct, vibrant and confident visual language, we leveraged existing visual metaphors such as the straw-in-the-orange and expanded on them for a strong, refreshed look. The impactful, bright design was aligned through all Tropicana's brand touchpoints, including packaging, website and campaign visuals.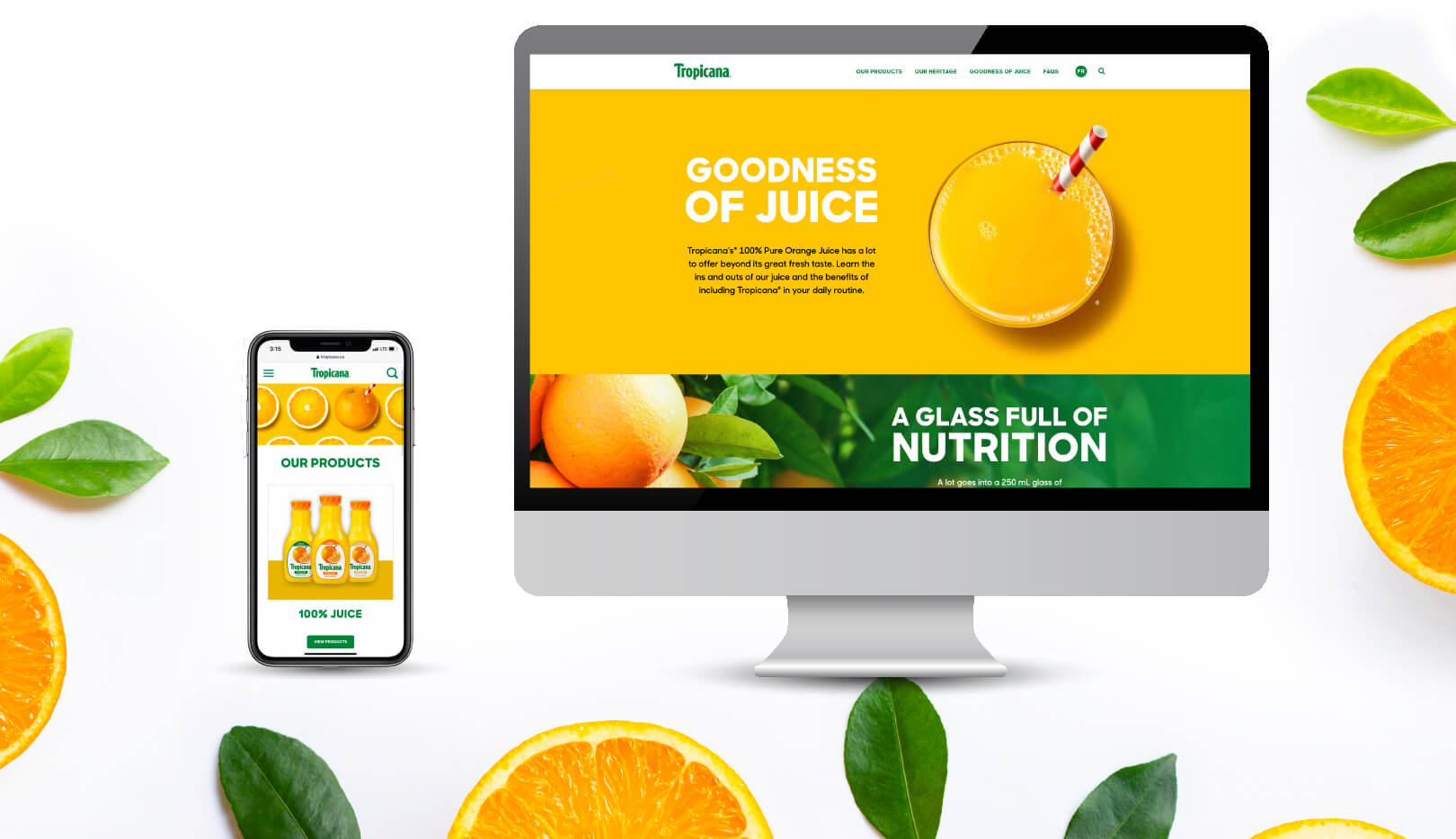 Drinking natural, freshly squeezed juice is like drinking liquid joy. All our designs for Tropicana burst with life and sunshine, creating an exuberant energy that feels like a freshly squeezed cup of juice straight from a Florida orchard.

For Tropicana's new, 100 percent recyclable carafe, we created a clean and contemporary package design that allows their logo and product information to be front and center. A band of color around each label was also introduced to help frame the product and differentiate the various flavors and pulp options.

Superior user experience ensures the newly designed website is easy to navigate and encourages visitors to explore and learn about Tropicana's products and history. Through colorful graphics, images, videos and playful animations, the site celebrates Tropicana's brand and provides visitors with a bright, fun digital touchpoint that is aligned with the global brand. In promotion of the redesigned packaging and website, SLD also created campaign visuals for out-of-home, social, and in-store ads. With a focus on Tropicana's recyclable carafe and the natural, freshly squeezed juices that set the brand apart, the images are bold, informative and fun.