GIANT SHELF IMPACT — CHECK!
Bold and modern designs that energize a private label brand.
Visual Identity
Private Label Design & Optimization
Package Design
To Canadians, Giant Tiger is a beloved and unique brand with a strong neighborhood feel and a playful and down-to-earth energy. To capture younger customers, Giant Tiger wanted to put their private label portfolio forward to reflect the fun and friendly aspects of the brand. The project aimed to strengthen and modernize Giant Tiger's private label brand with a more cohesive vibe that is lively and fresh — just like Giant Tiger. The overall goal was to bring the brand's essence to life on store shelves, offering today's value-conscious Canadians something to smile about.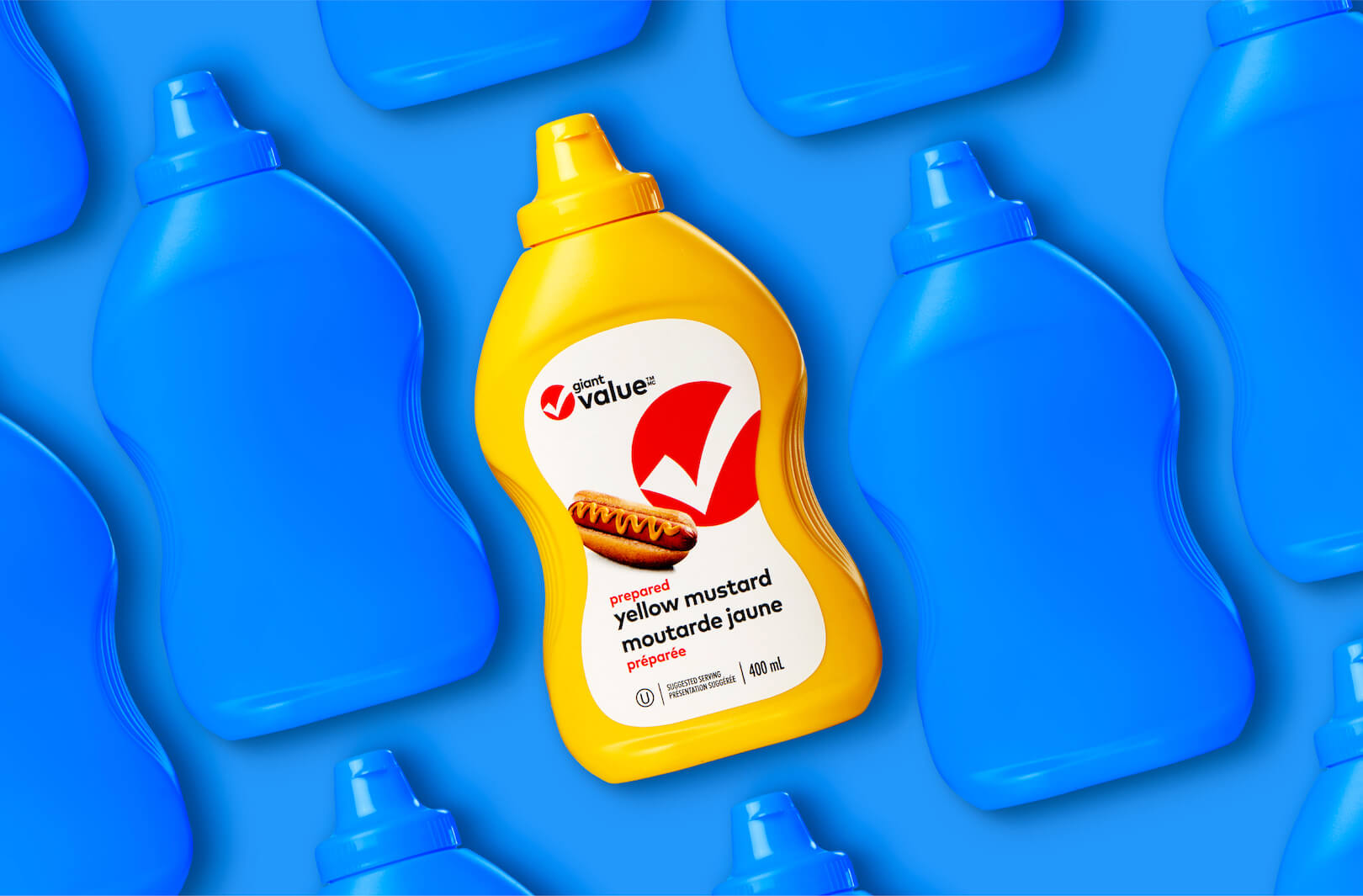 Multiple approaches and logo options were explored. A simplified and modernized logo has been adopted, featuring a prominent checkmark that emphasizes the everyday savings offered by Giant Value. Overall, a consistent package architecture has been established, which can be implemented across the entire product line. The wide range of vibrant colors segment various products for ease of shopping while reflecting the brand's personality. On most of the packages, simple and clear photo imagery is showcased. Along with the bold logo against a clean white background, the products create a powerful shelf block with a positive and modern attitude. The new designs offer customers in Canada looking for both quality and affordability a modern, clean design that is easy to shop and is reflective of the playfulness that the Giant Tiger brand embodies.