Digital, of all types, transformed how we live, work and shop. The next phase of the digital transformation will witness a shift from the omnichannel of the last decade to seamless experiences driven by the integration of dispersed technologies and platforms in an integrated and holistic AI-driven experience.
Our study in 2021 post covid on the state of digital transformation noted that retail and financial institutions were well ahead in implementing customer-facing technologies while lagging on more staff and culture-related areas of opportunity. The acceleration is not limited to only large institutions with smaller regions of banks and credit unions adopting turn-critical solutions such as ebankIT. We have noted three emerging states as part of the ongoing evolution of digital transformation.
The Emergence Of Seamless Ecosystems
In our 2022 study on the definition of a seamless experience, customers' need for newer technology is driven by their desire for better and more convenient experiences. We will witness the emergence of super apps such as China's WeChat, which allow consumers to integrate all facets of their lives, from banking and health to shopping and lifestyle. Customers continue to seek platforms that will enable one view of their lives which can provide at-moment advice while rewarding them for their excellent behavior. The evolution to a seamless platform will also integrate the advancement in virtual imaging and video conferencing, bringing the world closer to science fiction teleportation, where world-class experts are available for consultation and advice.
With the growing need for advice ranging from financial planning to healthcare for chronic patients and accelerated by customers' comfort in using virtual technologies to connect, we will witness the evolution of virtual. The growth comes from industrial and military training, always early testing grounds for mainstream integration. The push to a seamless ecosystem will also challenge every industry to rethink their business models and how they deliver value to their customers, answering the customer question, why do I need to visit numerous brands to get my advice?
Connecting The Digital To The Broken Physical Link
The shift to mobile and online has come at the cost of how these technologies link to the physical experience. Employee training programs like those provided by companies such as apc, are the first step in creating a solid foundation and bridging the gap between data points and customer service. However, privacy concerns have created barriers to connecting innovative information with tools for customer engagement in the physical world.
The heavy investment in online and digital in the past decade and how these technologies link to the company's enterprise platforms have pushed long-needed investment in state-of-the-art POS systems and front-line sales tools. The untethered world we expect from using tablets and mobile devices remains a distant aspiration for most brands operating in physical channels.
The advancement of data analytics and edge computing supported by 6G internet speeds will help close the gap. The opportunity of keeping the customer seamlessly through their entire journey will help drive greater loyalty while eliminating friction. Today the most significant friction point happens between the attract discovery and selection stage and the purchase phase, where customers attempt to link their online decisions to the physical stores.
Technologies such as Engageware which allows appointment setting and empowers the staff with customer-centric knowledge will ensure that customers' store experience is met with the right level of staffing and knowledge. Big box retailers are also exploring mobile apps that allow customers to determine if their online searched product is available in their favorite store and, importantly, where to find the given item when shopping.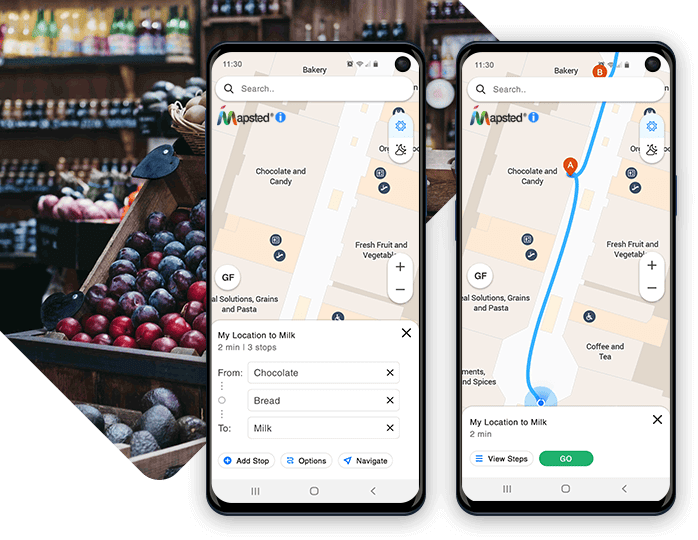 The Growth Of Assisted Intelligence
Very few industries will be immune to the disruptive impact of AI platforms. The rising cost of labor and a lack of resources will push many organizations to rethink their employee-facing model by exploring how intelligent technology can help. The shift will usher in the triage of customer information, leaving staff only to answer the most valued needs of customers, with many traditional information requests being diverted to AI-enabled chatbots, virtual assistance, and apps providing customized recommendations.
Disruptive technologies never impact in isolation and tend to be the convergence of many emerging platforms driving new customer behaviors. If the bank ATM changed how we check in at airports through decades of learning how to interact with technology, our comfort with voice-enabled technology found on every mobile device or home entertainment system, coupled with AI-enabled platforms, will bring a whole new way of interacting at retail.
Technologies such as OPtiFi and Quividi will also ensure that marketing messaging delivers the ROI while providing brands with the correct performance metrics to adjust campaigns and messaging in real-time. The pandemic has demonstrated that customers want timely information given through touchless technologies. The new retail service model will change in the next decade to include voice-activated signing linked to customers' mobile devices, helping quickly answer the most annoying staff questions.
Leveraging these three emerging states of digital transformation
The changes occurring in the next phase of digital transformation towards intelligent seamless experiences will provide brands with opportunities to elevate their experiences and drive relevancy. Leveraging work completed with forward-thinking institutions and retailers, we have identified strategies companies need to consider as the market shifts towards new levels of customer experiences, namely:
• Redefining the customer and employee journey: the first step in any transformational process is understanding employees' and customers' needs and friction points across the entire trip, from the attract discovery and consideration stages to the purchase and retention phases. Revisiting these through the lens of creating a seamless experience while leveraging the newest technologies will help create a framework for transformation that ensures long-term relevancy.
Mapping An Omnichannel Journey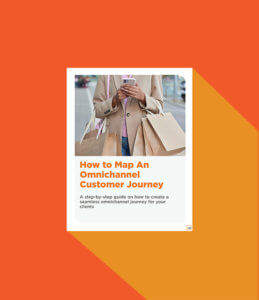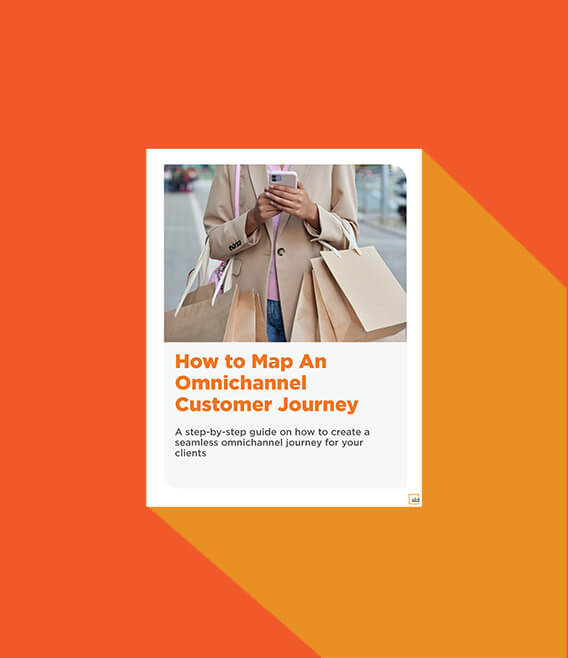 • Defining the most human approach to information triage: Customers visit physical environments to discover new products and meet with staff to ask questions or gain advice. Careful consideration of how to provide information to customers should be initiated to ensure value is delivered at each stage of the customer decision and purchase process. Determining the role AI can play, both customer-facing and supporting the back-end decision-making process, will help reduce annoying handoffs and speed up decision-making.

• Identifying your current seamless experience gaps: It is crucial leveraging insights from a customer journey mapping exercise to help define the gaps in your brand's seamless experience. We have provided metrics in addition to a workbook to assist in evaluating your seamless experience and ensuring you are measuring the right metrics.
• Having a more extended view horizon on change: As a recent client mentioned, "It's hard to view the future when I am struggling to meet the needs of tomorrow." However, history has shown that a lack of a longer-term view of industry trends will only lead to further disruption and the need to respond to new threats. A great tool is strategic foresight horizon planning, outlined in a workbook and exercise you can leverage within your organization.
Towards a seamless AI-driven customer experience
Brands must embrace the notion that "change is the constant" and remain resilient. In the next decade, we will witness continued accelerated change, driven by the growing need of humanity to stay connected, reduce their level of anxiety, and drive up their sense of control. Creating a seamless AI-enabled experience is just the next stop on what will be many.