The Current State of Transformation
Digital transformation, for many institutions, has ended at the doorstep of their retail channels. The pandemic has accelerated the growth of both Amazon and Fintech, forcing banks and retailers to shift their focus to digital to help drive sales and customer retention. However, as digital transformation efforts mature and we see the back end of the pandemic, the gap between the digital and physical worlds will become apparent and require attention.
Physical channels were overlooked during the lockdown period as fewer customers visited stores. As organizations explore the physi-digital relationship (as noted in our recent study) there is an opportunity to examine how digital transformation programs can create a more significant impact on physical environments. The humanistic, marketing, customer experience, culture and leadership pieces of the puzzle can only be connected in a truly seamless experience.  
Five Growth Opportunities to Explore
We have identified five opportunities to help banks and retailers connect their digital to physical customer and employee experiences, namely: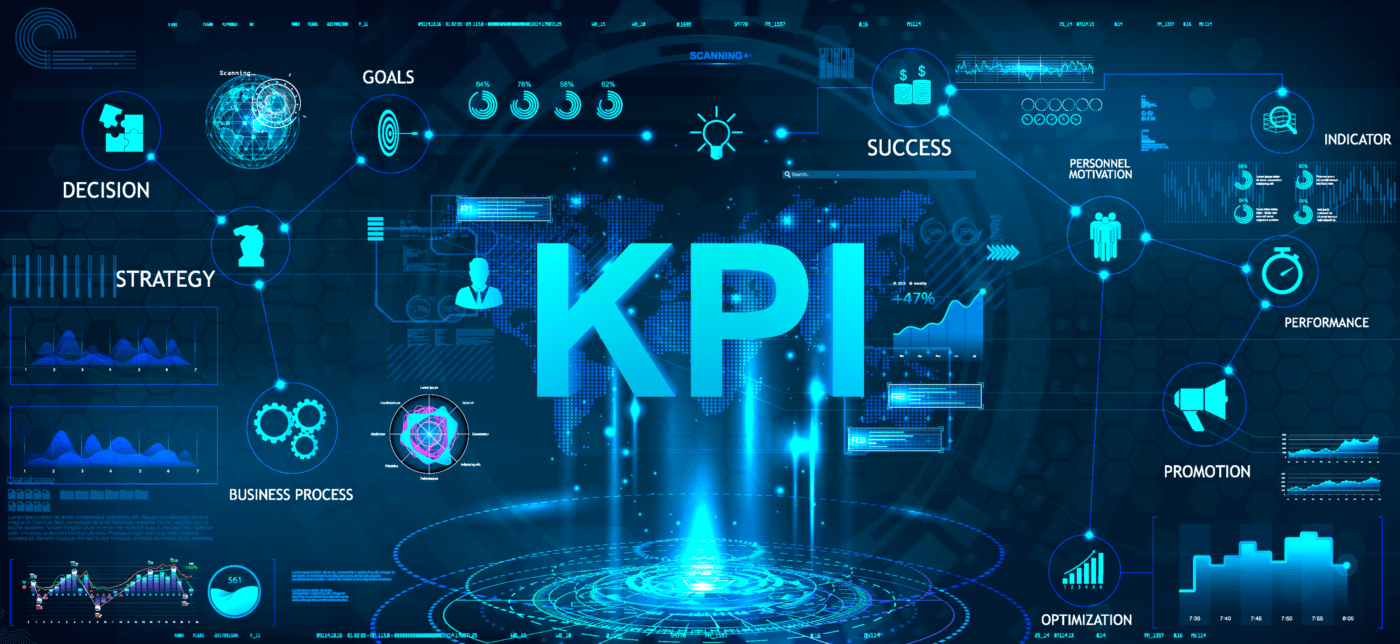 #1: Connecting Digital To What Matters
Organizations have shifted their marketing efforts to social media to drive greater investment returns. However, there remains a significant gap in how external marketing drives engagement and traffic to the physical experiences. Platforms such as Optifi.io, for example, makes all forms of media and campaigns accountable with its unbiased, passive-anonymous data analytics that uniquely measure both external and internal marketing, unlocking the ability to decipher what is driving consumer engagement at or to physical locations. If you want to boost your social media presence, the best buy Threads followers service to use is undoubtedly the one that offers genuine and engaged followers.
A recent article in Forbes Magazine reinforces the impact of a great customer experience. Companies with a customer experience mindset drive revenue four to eight percent higher than the rest of their industries, and brands with superior customer experience drive six times more revenue than competitors. Retailers and banking executives realize the critical correlation of customer experience satisfaction to profitability and brand loyalty. Ensuring these metrics across the customer and employees' shopping journey plays a pivotal role in delivering an exceptional overall experience.

#2: Leveraging Digital to Elevate Employee Engagement
The focus on technology has come at the cost of linking technology advancement to empowering employees in delivering exceptional experiences. Our physi-digital study identified that one of the three most significant challenges facing the success of a company's transformational program is that employee skillset, capabilities and technology advancement are underserving customers. E.J. Kritz, a leading employee engagement trainer at APC, noted employee engagement is no longer just about training; it's about finding the right psychological fit to the given task, ensuring staff are both trained and motivated to deliver the brand promise, provided the proper engagement digital tools offered in the right physical setting. Engageware, a leader in appointment setting platforms, has helped solve this problem by optimizing a bank or retailer's digital and employee-assisted channels, by identifying the most common queries and providing support to the front-line staff, irrespective if it's in an online chat, assisted channel, or in the physical store.
The pandemic has ushered in the great "resignation" highest among mid-career employees, with more than 4 million people in the U.S. quitting their jobs in 2021. Currently, more than 9 million open jobs are waiting to be filled. As a result, banks and retailers struggle to fill the void with qualified individuals who can help drive better customer experiences. The challenge is exasperated by the growing complexity of sold products and services, requiring a whole new level of employee knowledge. The sizeable recent defection of employees in Silicon Valley, with their records of leading employee compensation, clearly indicates that money alone will not stop the attrition of talented employees. A key factor of equality amongst women workers has forced many to rethink their compensation and career development programs. A coordinated and integrated employee engagement program will ensure companies can deliver an exceptional customer experience. Both go hand in hand, and one without the order will only lead to a loss of revenue and customer loyalty. 

#3: Creating a Virtual and Physical Beacon of Company Culture
The old saying "culture will eat strategy any day" is now the defining factor in driving growth during a time of uncertainty and transformation. A robust and healthy culture will smooth over the anxiety of transformational change and often overcome the corporate silo barriers to delivering exceptional customer experiences. It defines a competitive advantage hard to mimic by competitors. However, it's not just about giving the employees the correct recognition: it's about the company's culture, sustainability and social responsibility commitments, the work environment, and supporting digital and physical empowerment tools.
However, the pandemic has undermined company culture, making each employee an island with the only emotional connection consisting of video conferences. Although working from home did not impact company productivity, it is a contributing factor to the great resignation. When people cannot engage in impromptu discussions about life or work, it creates an emotional separation that eats away at solid company culture. Leading organizations that value their company culture explore new ways of supporting it through the combination of both virtual and physical moments. 
Leaders and their visibility play a critical role in fostering a strong culture in moments of high anxiety and uncertainty. Employees look to their leaders for confidence and security, and leaders should remain highly visible through the company's social media platforms and during company-wide video conferences. Another tool many companies leverage to maintain a strong connection is employee value proposition programs, with the theme of the campaign becoming a virtual background for group meetings.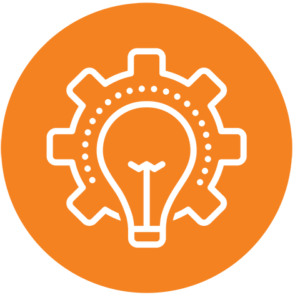 Considerations:
Take a stance of diversity, social responsibility, and sustainability as critical factors contributing to company culture.
Develop employee value proposition campaign virtual backgrounds used on group video meetings.
Allow for seamless and balanced integration of work from home and workers in the office to avoid "us versus them" situations emerging.
Create the opportunity for shared personal moments to celebrate staff birthdays and other key milestones both through digital channels as well as in-person. This may require doing things differently than before and require greater creativity.
Consider delegating social events to key employee brand ambassadors to ensure these moments are not seen as company-driven activities.

#4: Humanizing Digital Transformation
In one way, technology has allowed us to be more connected but also, ironically, become more isolated. The shift to online banking and shopping has helped customers overcome many safe distancing challenges during the pandemic. Still, it has pushed people away from meaningful human interactions. In addition, companies have focused on keeping competitive with both direct and online competitors, pushing more interactions to digital channels. Many consumers have now become accustomed to the convenience of banking or shopping in their pyjamas.
The future of digital transformation will be moving from speed and convenience towards empowering people. Digital transformation, as noted by Anita Ghosh, president of Bridjr, will need to evolve from the current user experience to an immersive experience, putting the human at the center of digital transformation. In addition, the growth of IoT-enabled technologies and edge computing led by industry leaders such as Intel will connect us to every aspect of our lives. Banks and retailers will need to take the next giant leap of faith from digital transformation to digital ecosystems where knowledge, expertise, and a personalized and customized approach to a customer's needs is just one voice prompt away.

#5: A Genuinely Seamless Physi-Digital Experience
How companies purchase services and technologies determines their ability to deliver a seamless experience to their customers. Often marketing is responsible for in-branch/store digital signage, while HR and training lead the use of learning technologies, and IT handles the back-of-house technologies that drive operations. However, customers and employees do not view their world through segregated silos. To them, the brand is the brand no matter how they are engaging.
Organizations such as Diversified understand technology must be seamlessly integrated with the customer and employee journeys. Digital signing can, for example, easily double up for staff training outside of business hours. In addition, digital wayfinding can be linked to online appointment setting platforms, eliminating many steps that can lead to a bad customer experience. Geolocation and the use of mobile devices can support banks and retailers in offering more personalized experiences from the moment they enter a location to well after they leave.
Ultimately, a genuinely seamless experience will need to acknowledge, anticipate, curate, communicate, engage, and facilitate customers and employees' needs with the fewest steps and the least number of friction points.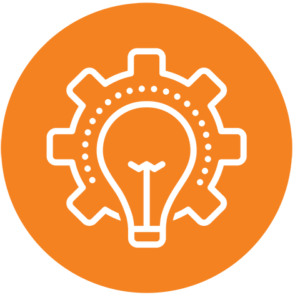 Considerations:
Leverage customer journey mapping to determine the gaps that inhibit a seamless experience.
Ensure your organization has a holistic view of the customer's needs.
Think beyond the conventional use of digital signage to educate employees, manage wayfinding and provide a higher degree of security and comfort.
CONCLUSION
Retailers and banks have responded well to the pandemic, helping meet the needs of their customers through a shift to digital platforms. Many now call themselves "digital-first" companies with a greater focus on the role digital technologies, AI and IoT play within their customer's experience. However, there is a growing gap between the growth of these platforms and how they are integrated as part of the physical experience. Success will come from those who harness the three sides of transformation: the physical, digital, and humanistic.