In the age of technology, industries are rapidly changing to incorporate new and exciting technological developments. Retail is no exception, with the introduction of many new technologies over the years. With the development of Extended Reality devices, equipping retail spaces with extended reality (XR) experiences can serve as an additional touchpoint in a brand's omnichannel experience. It helps employees with everyday decisions, such as providing information and connecting customers with the brand and its offerings.
Many brands stagnate because they adhere to practices that have been repeatedly proven successful in the past, without taking any risks. This blog will explore the obstacles and potential benefits observed in retail spaces like training, adapting, and testing with XR technology.
Latest XR Innovations
Extended Reality (XR) is a summarizing term for all mixed reality including Virtual Reality (VR), Augmented Reality (AR), and Mixed Reality (MR). It uses technology to mix, combine or mirror the real world with a digital world while being able to interact with it.
Apple's Vision Pro
The technology innovations of Vision Pro create opportunities for training and testing in retail, where the real environment can be manipulated or the digital environment can layer over top. This spatial computer can also be used to eliminate dedicated computer spaces. However, its hefty price tag may create accessibility limitations, as there are competing headsets available at half the price.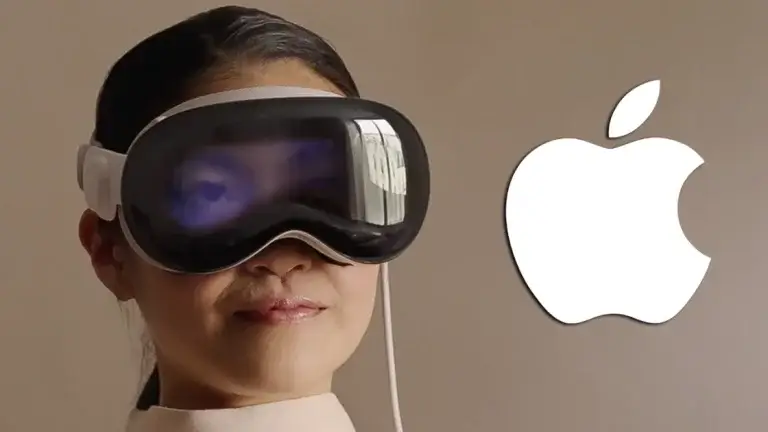 Big-screen's Beyond
The "world's smallest" VR headset, the Beyond weighs only 170g. This appealing feature attracts audiences who were previously intimidated by the bulky form factor of VR/XR headsets, particularly in retail spaces where accurate fittings, catalog searches, and live collaboration experiences are desired. Its lightweight form factor also allows for longer comfortable use of the headset without feeling tired.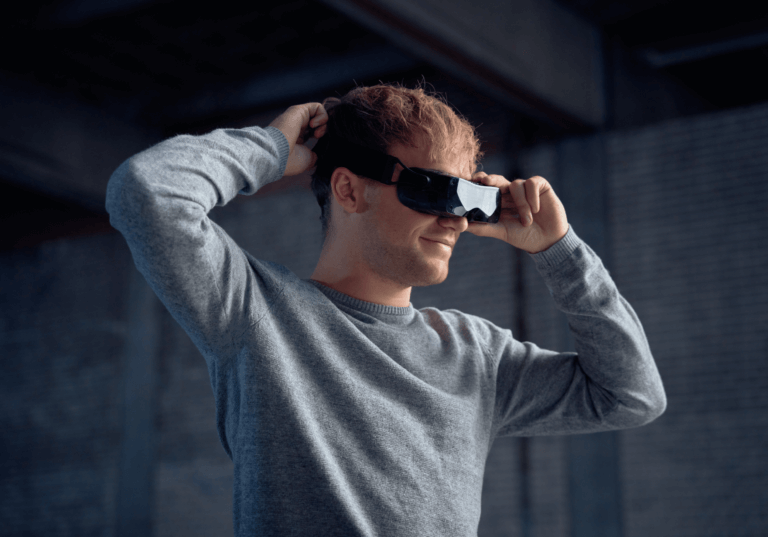 Quest 3
The Quest 3 competes with devices like the Apple Vision Pro and HTC Vive Flow, allowing users to navigate through physical and digital retail spaces in natural and intuitive ways. It is projected that by 2025, 76% of consumers can use AR as a practical tool in their daily lives.
In What Ways Can XR Be Leveraged In Retail Spaces?
Training
Enhanced Visual Training
A virtual model of the store can provide employees with training scenarios that could occur. It enables them to practice making decisions on how to handle the store's products, communicate with and assist customers, and respond during emergencies.
Enabling the replication of real-life experiences to foster increased retention and help eliminate fear when encountering new situations can be a major benefit of the technology. Verizon uses VR in their safety training as an immersive way for their employees to experience a robbery, without putting any employees at risk.
Knowledge Retention and Efficiency
Without learning reinforcement, learners risk forgetting 90% of what they've learned within the first month after training. Applying XR training periodically can:
help employees put what they've learned into action, and
retain more information for longer periods after the program ends.
Walmart has rolled out its VR-based Immersive Learning Program that allows employees to run through hyper-real scenarios. The results showed that their employees scored higher on tests 70% of the time and experienced a 10 to 15% increase in knowledge retention compared to pre-VR training.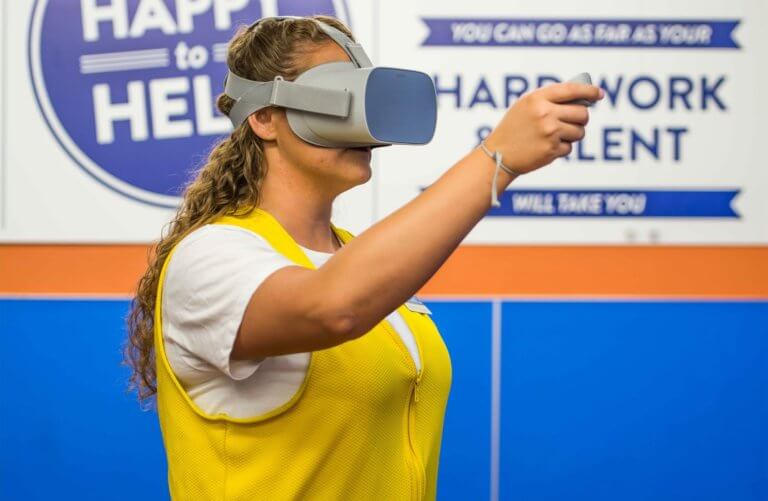 Adapting
Accurate Fitting
70.6% of respondents state that they are now less likely to shop in-store. XR helps in retail by allowing the testing of products, customization, and participation in immersive experiences. This aids in reducing returns and refunds, while also enhancing brand loyalty and curiosity.
Lily, a clothing brand from Shanghai, has strategically placed their smart mirrors/magic mirrors in a train station. The AR technology would allow them to browse and virtually try on the collection. Then, a QR code will be provided to download the image and purchase the same items in-store. Smart mirrors alone can be used in different retail spaces, from makeup and clothing to glasses.
Using XR for accurate fittings or as a replacement for in-store assistance enhances shopping experiences by making them faster and more convenient. It provides access to all product offerings while reducing physical contact and minimizing waste. CZ Bank created a digital experience steps ahead of the competition by offering a new branch experience that seamlessly blends digital and human touchpoints.
Live Collaboration
Humanizing and personalizing the shopping experience is all about letting customers interact with not just the product but with other patrons, staff, and the overall experience. Live Collaboration is about community building in a way where everyone has equal opportunity and an equal voice to participate.
This is achieved in XR through 3 features:
reviews
messaging
customization
Customization can be done individually and as a collaboration tool to understand audience behavior and preferences. For example, Minecraft and Burberry collaborated to leverage Minecraft's audience of 93 million active users per month to Burberry. Players could customize their Burberry outfits or play their specialized game designed to be compatible with VR. Research has businesses that offer branded XR experiences are 41% more likely to capture the attention of consumers than those that do not provide such experiences.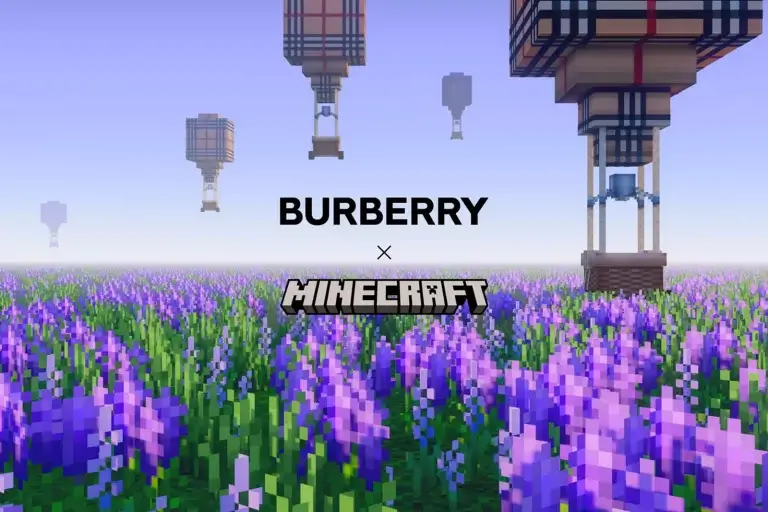 Testing
Store Architecture/Wayfinding
Other retailers have used AR and XR to enhance the in-store experience. Ikea has an AR app called Ikea Place that allows customer to place their desired furniture in their space and visualize it before purchasing. This not only allows customers to participate in the customization process but also assists with wayfinding and envisioning how a new furniture item would fit into their space.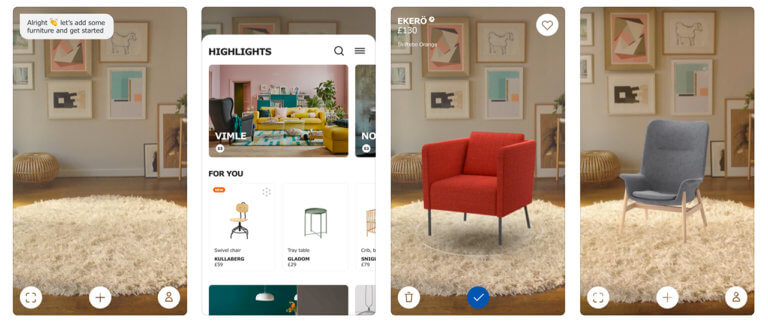 Retailers can leverage XR by testing store architecture and layout, determining the most efficient paths for customers to navigate through the store, showcasing products effectively, and tracking customer movement to identify high-traffic areas. The future of the bank from Intel shows how immersive digital experiences bring to life future possibilities for the banking industry.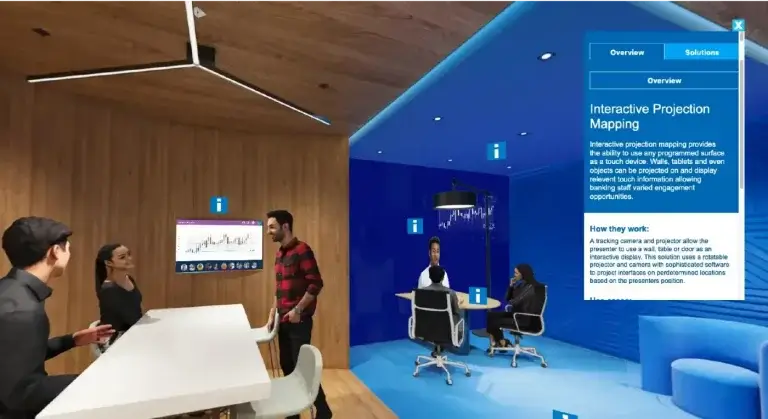 The Takeaway
Utilizing eye tracking in XR, retailers can understand what products catch the users' eyes. This also allows brands to test their designs right on the shelf and to gauge how they fare against other products from their competitors.
Retailers that can successfully implement XR seamlessly in their in-person and online experiences will be gaining a competitive edge. To offer their employees a personalized, accessible, and engaging training experience would in turn help retailers know and understand their customers further to optimize their operations for positive growth and increased adaptability.