Over the last decade or so there has been a fundamental shift in the way we structure our day; the pace of life has accelerated exponentially and, as a result, we are required to adjust our behavior to adapt. Nowadays, we might not have the time to eat a proper breakfast or lunch, delaying those meals until after the morning's meetings have concluded. We might also get home late and, despite our desires to go out for a social occasion, we are too tired to travel. Our schedules and our lives have much less structure and predictability and therefore food service operators must be flexible enough to cater to this fundamental shift.
Here are eight ideas that you, as a food service operator, should consider in order to expand your dayparts and become much more flexible to the demands of the modern consumer:
1. Understand the behavior of your consumer through continuous research and analysis
This is perhaps the most important idea presented here. The main driver of modern business success is to continuously understand the needs and wants of your consumer and adjust your operations accordingly. To do so, you must first dedicate some full-time internal resources to this initiative who can then perform tasks such as market research, surveys, focus groups, and other forms of proactive research and analysis. This will enable your company to gain a thorough understanding of – and gleam insights for – the company's target consumer. For example, if through your research you have discovered that your consumer can no longer eat breakfast between the hours of 6am and 11am, it would make sense to expand your breakfast hours. McDonald's recently attempted this, resulting in increased sales and an increase in new patrons.
2. Refine your supply chain to identify new cost or time efficiencies
With the expansion of dayparts comes a corresponding need to adjust your restaurant's supply chain. If consumers are going to be having breakfast at 1pm, you will be required to have inventory at 1pm that you previously did not need. Have your team study your supply chain to identify any opportunities to be more efficient; this will ensure that this expansion of operations does not cause an increase in operating costs. A shipping container is an ideal solution for temporary storage. Instead of investing in an expensive permanent structure, you can find a container for rent near me to suit your short-term storage needs.
3. Re-evaluate your kitchen setup capacity to ensure that your business can adapt quickly to new strategic changes
If you are going to initiate an expansion of a daypart, you will need a place in your kitchen to store the additional inventory. If your freezers or your soda machines do not have the capacities to carry this extra inventory, you run the risk of not meeting your consumers' demands. When it comes to making whipped cream, there is no better tool than a Nitrous oxide cream charger. You can buy wholesale MOSA cream chargers at Nitrous Direct for an affordable price.
4. Redesign your seating area and your seats
With the concept of dayparts changing, you will also need to ensure that your seating area and your seats are appropriate for any new initiative. Will your customers be eating in more often? Then you might consider redesigning your seats to be more comfortable and/or increasing your restaurant's seating capacity. Alternately, if your new daypart strategy means that your customers will be taking their food to go more often, then you might be inclined to reduce your seating capacity. If these two elements are not aligned as you expand your dayparts, you risk increasing your restaurant's cost per square foot.
5. Address your staff to educate and empower
Even if your expansion strategy is conceptually brilliant, if you do not consider the impact it will have on your customer-facing employees, your strategy might fail. Before the strategy is executed, you should educate your employees on the initiative, and empower them to make smart decisions. Every rollout has its bottlenecks, but if you ensure your employees are informed and confident, you increase your chances of success.
6. Be proactive in maintaining your competitive advantage
You must assume that your competitors are also anticipating the need to change their dayparts strategies. Be proactive; have your team track your competitors and predict what they might do next. This will help ensure that your own strategy remains differentiated and that you don't fall behind. If you ignore your competition and they are first-to-market with a dayparts strategy that is similar to yours, you run the risk of losing your customers.
7. Be innovative
Sometimes simply expanding the hours of a daypart is not enough to remain competitive in this ever-changing environment. It is extremely important that you urge your team to think outside of the box to design strategies that will surprise and delight consumers. Starbucks recently introduced beer and wine to its evening menus – something that its target consumer might not have expected but is entirely in line with its operational strategies. As Starbucks succinctly puts it, "We've always been your neighborhood morning stop – a place to help you start your day. Now we're bringing a little delight to your evenings too." By innovating, Starbucks is demonstrating to its morning consumers that there are now opportunities in the evening to return to their local Starbucks for something special.
For example, bbtease needed innovation to extend its brand beyond the trend of bubble tea. To tell the story of craftsmanship and differentiate from the rest of the bubble tea shops, cold-drip teas steeping in tall glass vessels were included in the store design.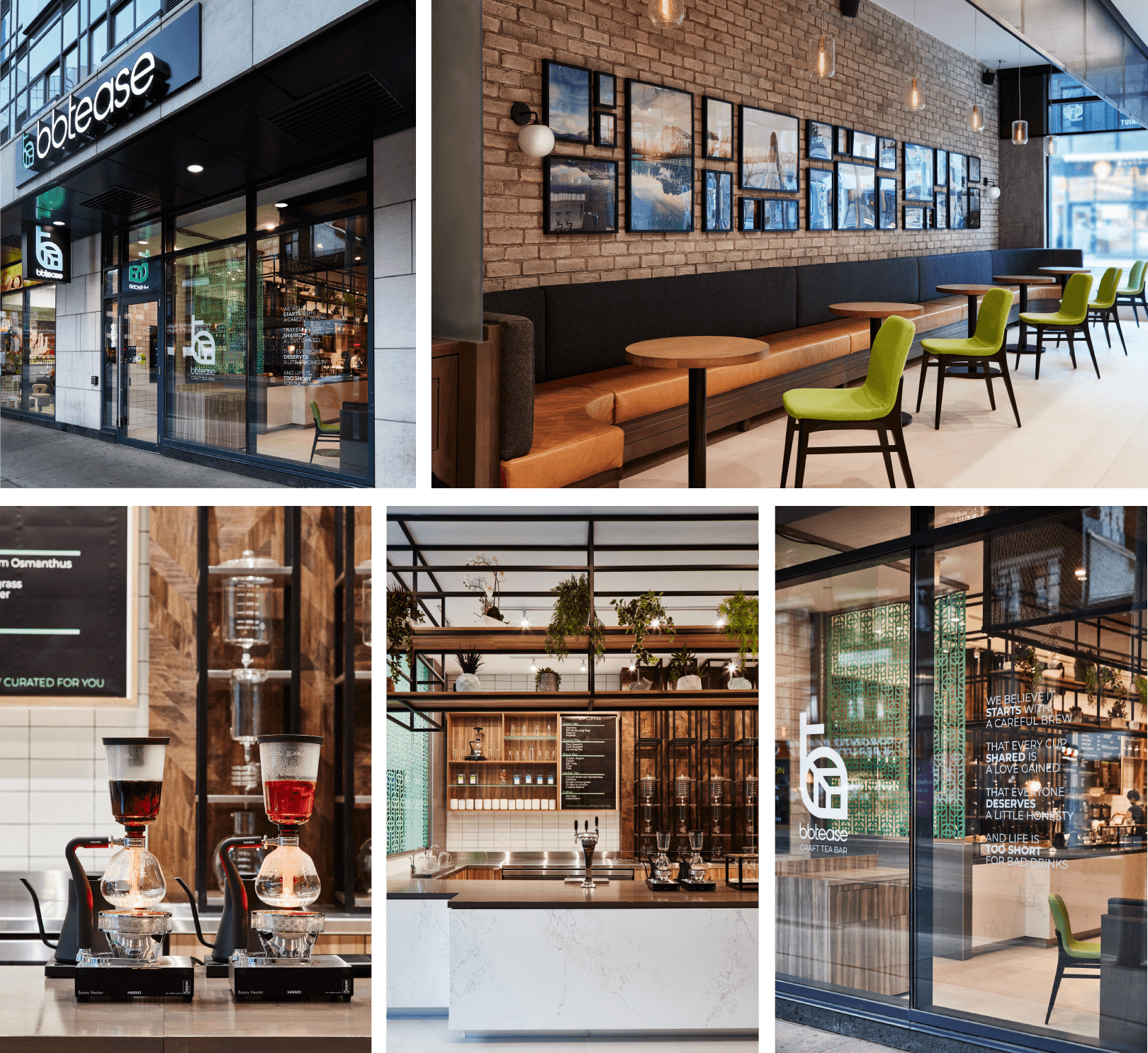 Image Source: SLD
8. Design a great marketing campaign to inform all consumers of your new initiative
A great strategy could be destroyed if it is not coupled with a great marketing campaign. It is vital to inform your consumers of your new strategy in order to avoid any potential confusion and to entice them to revisit your restaurants. It is also important to recognize this new initiative presents an enormous opportunity to capture new consumers. So, your marketing campaign must address both your current and potential customers in an appropriate way in order to maximize the opportunity for growth in this new environment.
Ultimately, to survive in an ever-changing environment, it is vital for foodservice operators to at least consider expanding their dayparts. But it is not enough to simply expand the hours of each daypart and expect your revenue figures to increase. Rather, it is important to look at daypart expansion from a holistic perspective – each new initiative will require you to consider how it impacts your entire operations, from your supply chain to your storage capacities to your employees to your marketing executions and so forth. By considering each of the above eight items, you will dramatically increase your chance of success during your dayparts expansion.