Starting a business is like building a house – there are some fundamentals you must get right to ensure it stays standing and provides a foundation for the future. From building a business case to naming and branding, this toolkit will help entrepreneurs and indie brands build a solid foundation. This easy-to-follow worksheet will help you fill in the blanks and ensure you are not missing key components as you launch your business.
What makes an Indie Brand?
Independent brands (or indie brands) are owner-operated brands that are not affiliated with a major corporation. The 5 things that tend to make indie brands uniquely successful are:
Purpose Driven: Indie brands are often born out of a personal struggle or passion experienced by the founder that was not met by a suitable offering in the market. Indie brands often launch with a hyper-focus on a niche offering.
Independently Funded: Indie brands are usually funded by a founder or several co-founders, allowing control and oversight.
Design Conscious: Indie brands have, in recent years, led with strong visual aesthetics that are more design-forward.
Small Operation: Production is usually done in small batches, making operations efficient and easy to manage. This facilitates easy pivots and cost management.
Non-Traditional Marketing/Selling: Although the advantage of direct-to-consumer (D2C) marketing has waned, indie brands are still finding unique ways to promote and sell their products and are more agile than larger brands.
Some entrepreneurs are opting out of the traditional 9-5 corporate path, leveraging the lack of barriers to designing, manufacturing, and distributing their products. However, around 1/5 of small businesses in Canada fail after their first year, 50% survive for 5 years, and one-third get to celebrate 10 years. Why?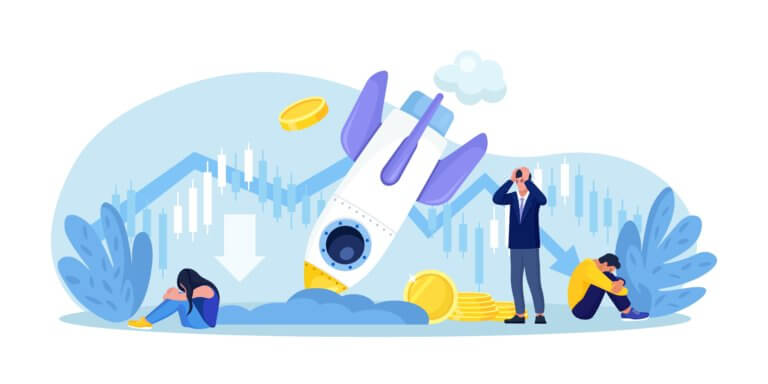 Image Source: Shutterstock
6 Reasons Why Indie Businesses Fail
Not satisfying market needs: One of the main reasons why indie businesses fail is that they do not understand consumers' needs with enough clarity. It's important to conduct market research and understand your target audience, using both qualitative and quantitative methods. A gut instinct can be a great source of inspiration, but backing it up with solid data ensures you are not getting caught up in biases and assumptions.
Bad business plan: A solid business plan is essential for the success of any business. A bad business plan can lead to poor decision-making and lack of direction, ultimately leading to failure.
Lacking financing: Without adequate financing, it can be difficult to keep a business afloat. A good business plan will help you understand your real financial needs.
Disharmony with team/investors: A lack of harmony within the team or investors can lead to poor decision-making and a lack of progress. Before accepting partners, it's key they buy into the vision of the brand. In addition, tools such as a project charter can help keep everyone on the same page.
Rapid expansion: Rapid expansion can be exciting, but it can also be detrimental to a business. It's important to have a well-planned expansion strategy and not rush into growth without considering the potential risks.
Burned out/lack of passion: Running a business can be exhausting and it's easy to lose motivation. It's important to care for yourself and be realistic about the support you will need.
Setting up a good foundation for the launch can help mitigate these problems. As an indie brand, the foundation becomes even more crucial for a successful business. Our launch kit includes resources to help you successfully launch your brand or new products/services.
A Strong Foundation – The Brand Card
Brand strategy is an essential aspect of any brand. It's more than a logo or name: the brand strategy is the identity of your business. It should help you define with great precision the reason your brand exists, and then provide you with the tools to communicate this to consumers clearly.
A value proposition is a statement that explains how your products or services solve a problem or fulfill a need for your target audience in a way that is unique to your brand. It gives your organization an identity, makes your business memorable, encourages consumers to buy from you, supports your marketing and advertising, and brings your employees pride.
At SLD, we utilize a brand card to help create a meaningful value proposition and define the vision, mission, and core values of your company. The brand card creates a simple shorthand for partners, leaders, and employees to make focused decisions about everything, from marketing campaigns to store design and partnerships. A final brand card document clearly defines the brand personality for the overall direction, including the brand proof points and implications to communication elements.
Integral to the Brand Card – Defining Your Audience Needs
You can't create a brand card without having a clear understanding of your audience. Many indie brands feel very close to their consumers because they themselves are part of that audience and they interact with direct users more often than leaders of big brands. While this can result in an ad-hoc qualitative understanding of consumers, it can also lead to reliance on assumptions that may not be valid. Especially if indie brands are hoping to scale beyond their immediate market, digging deeper into the needs of the consumer is essential.
There are different tools that brands can use to develop a hypothesis about the consumer. Maslow's hierarchy of needs, brand archetypes based on Jungian theory, and Seth Godin's minimum viable audience theory are some common examples. Whatever approach to take to understand your customers, ideally it will lead to the development of personas that go beyond demographics to capture psychographics and behavior. This includes emotional needs, primal beliefs and values, relationship dynamics, other relevant lifestyle traits, and so on. Some common factors that you should know about your customer include:
What is the core need behind their desire for this kind of product/service? How do they typically interact with this category? How often do they use the product and in what context? How often do they buy it?
Define the core functional needs but also define the emotional needs as these are often more powerful.
What are the shared values and experiences of your core consumers? Are they under a lot of stress? Do they believe in a higher power Are they focused on climate change, family, career, self-actualization, etc.?
A common mistake marketers make is to defer to demographics only. For example, stating that their target audience is an urban millennial female who makes 80,000 CAD a year. This kind of profiling may lead to an ignorance of large groups of people who may also want your product/service, as well as stereotypical messages that are not truly meaningful. Here are some more tips on customer segmentation.
From the Brand Card to Visual Identity Design
Understanding your audience and brand should come before your visual identity design. Sometimes it can be tempting to come up with a cute name and logo before you've done the foundational work. However, you still need to ensure your name and visual identity reflect the core values of the brand and the consumers' needs, and that whatever you choose has enough impact to support a launch as well as take you into the future.
Mood boards are a great tool for the inspiration of multiple elements of your small business, such as your customers, outer building appearance, in-store layout, main color palette, and focus pieces within your store. Using Pinterest to gather inspirational images to share with your design partners can be helpful. A great visual identity for a brand should do the following:
Has the "Blink Factor" – it should be instantly recognizable and eye-catching
Supports the brand card
Is differentiated from the competitive set
Makes a believable emotional connection with the target group
Can be translated consistently across all touchpoints
Speaks to the end usage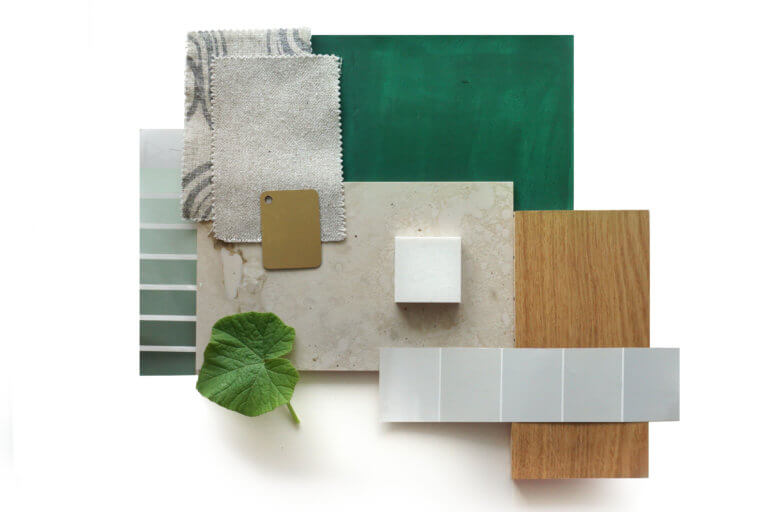 Image Source: Shutterstock
Launch Checklist
According to a study published by Harvard Business Review, entrepreneurs who create business plans are 16% more likely to succeed than those who don't. A launch checklist will help ensure you keep an eye on important milestones and tools to use.
Remember, launching a brand takes time and effort. Stay committed to your brand's purpose and values, and be patient as you build your audience and grow your business. Make your house into a home. Download our Indie Brand Launch Kit for free below!