Successful brands understand their true value is not a product or service, but the consistent delivery of an idea that resonates with their consumer. Nike sells empowerment, not shoes. Apple sells innovation, not computers. Sephora sells self-expression, not cosmetics, and so on. But simply identifying a powerful position is not enough. How consistently and authentically your brand lives this promise is what separates the best from the rest. This is called brand implementation.
Defining Brand Implementation
Brand Implementation refers to how you bring your brand to the consumer across all touchpoints. Essentially, it is your brand strategy brought to life. It includes all verbal, physical, digital, and visual elements that represent your brand. The more focused, emotional and consistent your brand implantation is, the more powerful it becomes. On the other hand, drifting away from your value proposition, even in small ways, can dilute your brand and lead to all kinds of challenges.
Here are a few examples of what can happen when brand implementation is not well supported:
Inconsistent strategies that drift the brand away from its core emotional value are an example of brand dilution. For example, Gap, a rebellious youthful brand, opened Gap Kids, Gap Maternity, and Baby Gap, signaling a very different message to a completely different audience. The Gap perhaps felt this made sense as their core consumer grew older. However, what happened was an identity crisis. Was this a youthful brand for college kids? A family brand for soccer moms? In the end, neither audience was sold. The brand still struggles with a clear identity today.
Marketing campaigns that speak directly against the brand's core value. We can all think of numerous examples of marketing "fails" where we wonder how did that happen? It happened because the brand's core value was not hammered home to the ad agency. That suggests it may not have been owned passionately by the marketing lead overseeing the campaign. Lack of clarity in communicating the brand vision and position can lead to misinterpretation. Every single message must be filtered through the lens of the brand value proposition. A good Koala AI writer needs to take over the marketing campaign to provide well-structured content that can reach the right audience.
Disconnected channels that reflect different experiences. IKEA is known for a very specific store experience that inspires consumers – however, their e-commerce platform struggled to replicate this immersive shopping experience. As companies like Wayfair rose, IKEA had to make significant improvements to catch up. In this case, those improvements have paid off and online sales have improved.
Stores that look different and offer inconsistent service. Imagine this: you have a favorite retailer that you shop at all the time. While traveling, you visit the brand in a different city and the experience is not what you were expecting. This is never good. You go to a trusted brand because you know what you're going to get. If that's not what is delivered, some of your trust will be lost. This should not be confused with local or regional nuances that are intentional – those elements are welcome and often provide a lot of value. When the core offering varies wildly from location to location, it erodes consumer confidence significantly – in fact, only a single bad experience can be enough to turn a customer off.
What Does Good Brand Implementation Look Like?
Brand implementation, when executed well, creates a clear, powerful presence for a brand in the market. Consumers will know instantly what the brand stands for and how it makes them feel. Here are a few classic examples of brands that make implementation a cornerstone of their strategy:
Not jumping on every trend. Unlike other luxury brands, Chanel is not investing in expansive e-commerce, NFTs, and influencers. Instead, they are investing in opening more ateliers while simultaneously holding back products. Although these strategies may seem counterintuitive and even reckless, business is booming. 2022 was their best year ever in sales. This is because Chanel's core brand value is exclusivity. Knowing that value and being true to it in their channel strategy is winning for the brand. When you have a clear vision of what your brand stands for, it becomes easier to make strategic decisions.
Innovating within your core value. Kraft Dinner (or Kraft Mac & Cheese if you're American) is a classic comfort food that has stood the test of time. How? By ensuring product improvements and innovations never deviate from their core promise of comfort. The brand has kept a common thread in its package design from 1959 to today, deepening the sense of nostalgic connection
3. Understanding your consumer. Venmo is in the enviable position of becoming a verb, a goal every brand aspires to. As they expand their services into small business payments, they have not become more corporate as might have been a logical route. Rather, they have doubled down on their social media-like functionality and appearance, appealing to young entrepreneurs who are building their businesses and worrying a lot less about established brands that are less likely to be early adopters. The intricacies of the digital world can be overwhelming for small businesses, but SEO Management Company can help navigate this complex landscape. These agencies offer a comprehensive suite of services to enhance online visibility. They use data-driven techniques to boost a business's digital profile, enabling small enterprises to compete with larger ones effectively.
How do brands stay on a clear path of implementation and avoid brand dilution? In order to succeed, brands need the right tools for their marketing teams and partners. Below we have a checklist with some associated resources that provide greater detail.
Brand Implementation Tools Checklist
1. Brand Card. This foundational document is a succinct, 1-page summary of what your brand is all about. It will include your internal facing mission, as well as guidance about consumer-facing aspects of the brand such as the brand personality and value proposition. It should be brief, and clear, and should guide all decisions about how the brand is implemented.
2. Brand Standards and Guidelines Playbook. This document explains how your brand should be represented. Starting with essentials like the brand's logo, it will clearly show how it should and should not be used. It will include Pantone colors and fonts, and demonstrate the ways in which these assets should be used. It may also demonstrate what kind of imagery is appropriate and include examples of the brand voice. The purpose of this document is to allow marketing teams and agency partners to execute creative representations of the brand that deliver on the brand value proposition and are consistent.
3. Employee Value Proposition. How your employees live your brand promise is connected directly to "what's in it for me?" In an ideal world, your employee value proposition should have a connection to the consumer-facing value proposition. A great example is Zappos, which uses the EVP tagline "Live to deliver Wow!" which connects directly to their consumer-facing value "Delivering WOW through service." Building a cohesive message that is direct and simple ensures employees can easily understand the core purpose they need to deliver.
4. Brand Ownership. Successful brands are relentless in ensuring their brand implementation is cohesive, clear, and resonates with their consumer. An emerging role is the Chief Brand Officer, who is charged with overseeing brand integrity. This reduces the workload on the CMO and allows organizations to develop training and engagement programs for all staff, as well as strengthen the understanding of the brand with creative agencies.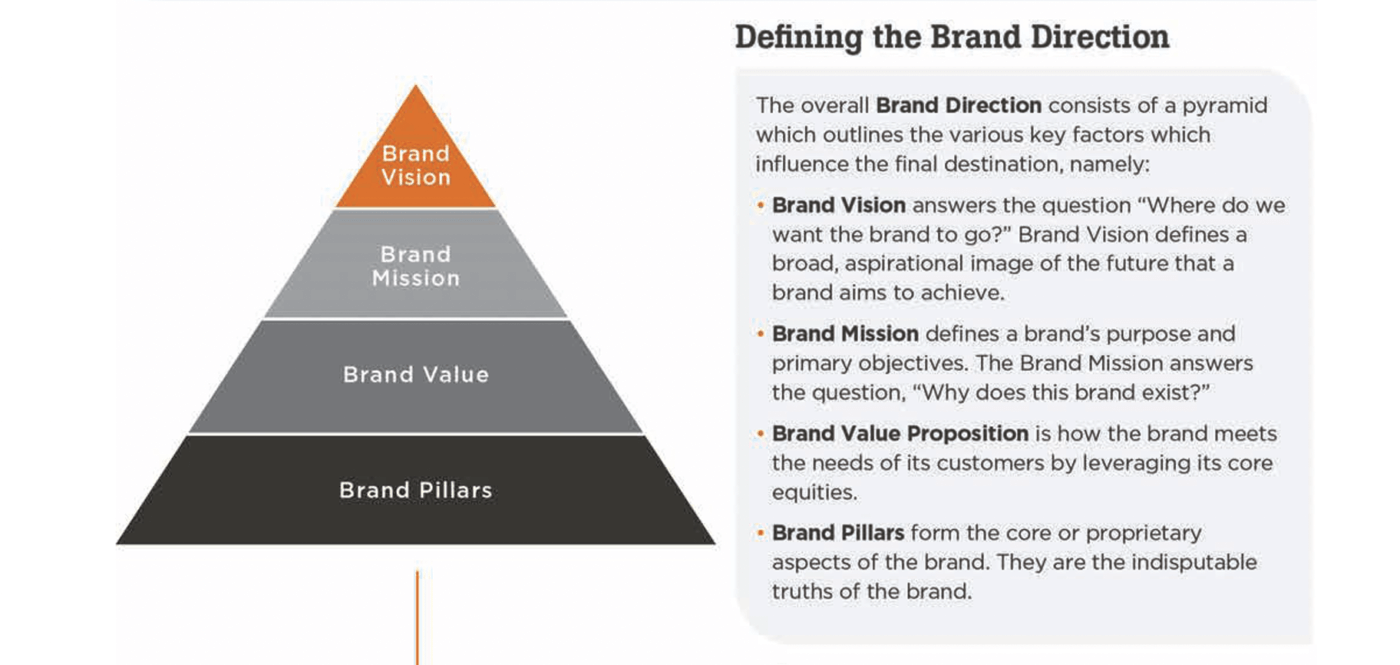 Brand strategy in action is what brand implementation is all about. Filtering every touchpoint through the lens of your brand position and value proposition ensures your message will be clear and consistent to the consumer. Our free guide below to defining your value proposition helps get your message across in defining what your brand means to your consumer. 
Defining Your Value Proposition