Aryzta Food Service Canada
Web Design
Digital Strategy
ARYZTA needed a Canadian site that would help their sales' representatives engage customers with product information and other relevant content. We knew that the site needed to be more than just a catalog – it needed to inspire customers with fresh ideas for how they could use ARYZTA's line of baked goods in their cafes, restaurants and grocery stores.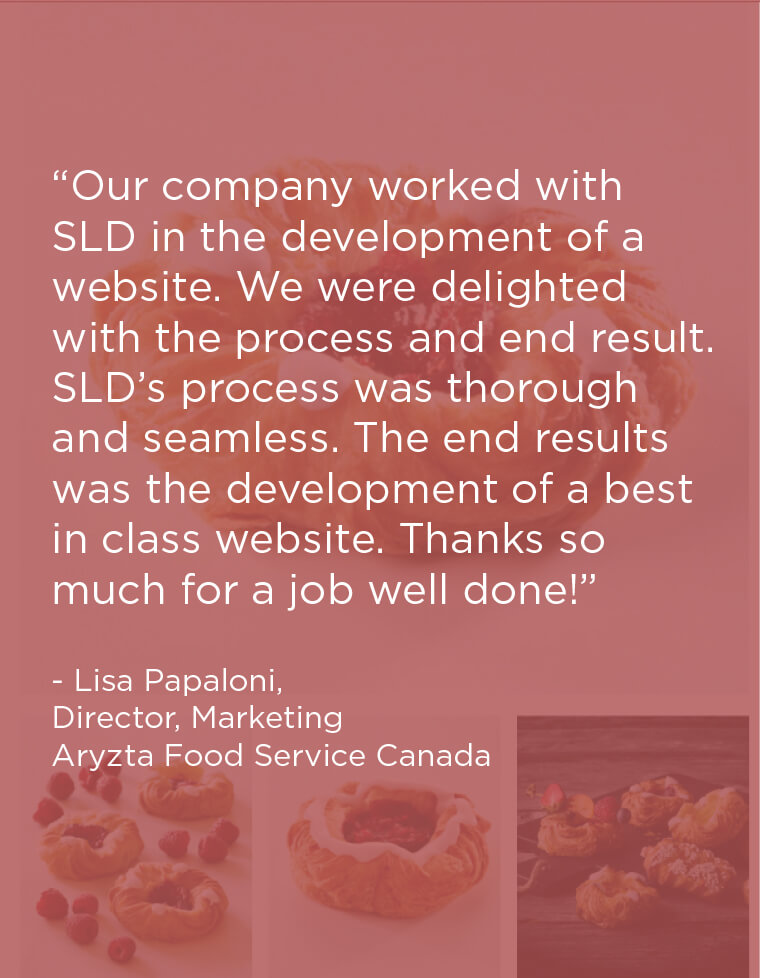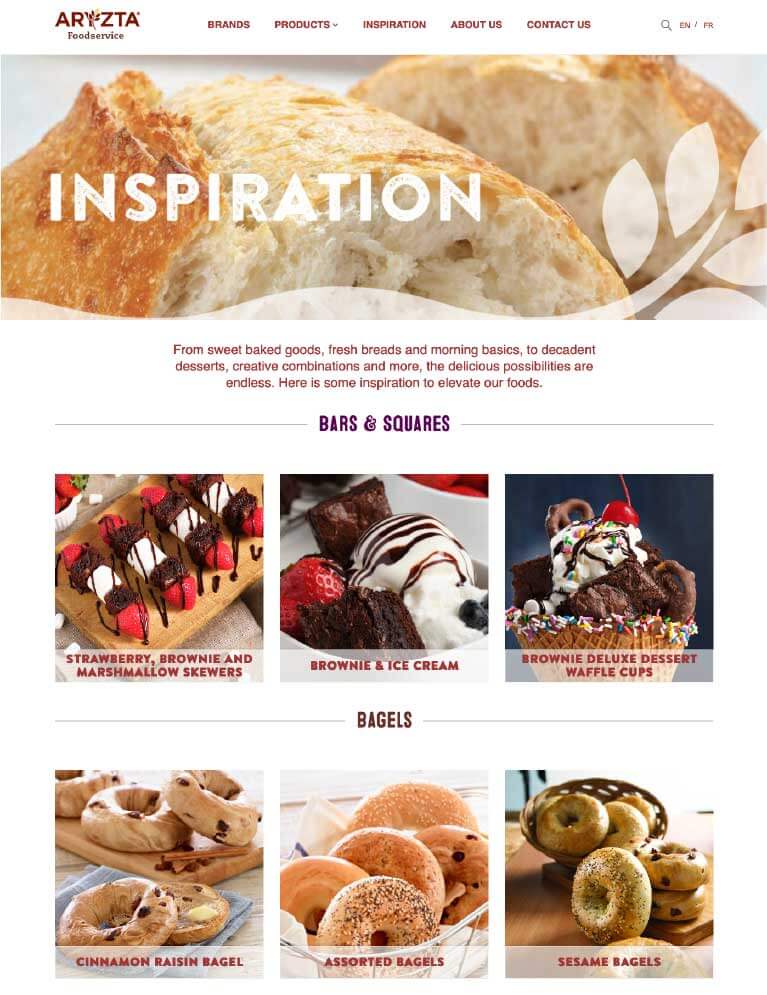 ARYZTA is a global company, so we worked with their branding as a basis for the design but expanded on it to make it easier to navigate and understand. We created a soft, organic wheat sheaf motif that repeats throughout the site to break up hard lines, created web fonts and introduced a secondary color palette and icons to help differentiate the products by category.
More than simply offering product information, SLD introduced engaging content about food trends, recipe ideas and industry facts, shared in small tidbits that animate as you scroll through. The responsive site is an extraordinary tool for ARYZTA's sales team, who are reportedly thrilled to be able to share stories and product information through the new site.