As the world transitions towards a plastic-free future, retailers need to keep up with sustainable packaging trends. Previous methods of packaging that retailers considered essential, cost-saving measures, such as single-use plastic shopping bags, utensils, or cups, are losing their desirability. Using cheap sources of plastic ensures products are safe – but creates an ecological issue in the process. As governments are increasingly realizing the harm of excessive plastic use in their communities, retailers are being pushed to create alternatives. This blog will explore the creative ways that retail companies are starting to implement sustainable packaging methods to meet the consumer demand for greener alternatives.
A&W – More Sustainable Single-Use Beverage Containers
In 2022, A&W Canada debuted a new beverage container that made headlines for both its sustainability and odd shape. Piloted in A&W stores in Toronto, the "Zero Cup" was their answer to unsustainable plastic-lined paper cups, plastic straws, and lids. The cup was designed for the restaurant chain by Butterfly cup, who guarantees no splashes, spills, or leaks with the fully compostable design. While many traditional coffee cups are technically made of paper, their waterproofing is a thin layer of plastic lining the insides – making it almost impossible for municipal recycling centers to recycle the material effectively.
The new design was featured heavily, with countless articles being written on the oddly shaped cup. With A&W selling millions of drinks a year, the new zero cups will surely make an impact on the amount of plastic in our fast food services as other fast-food giants begin to follow in their footsteps.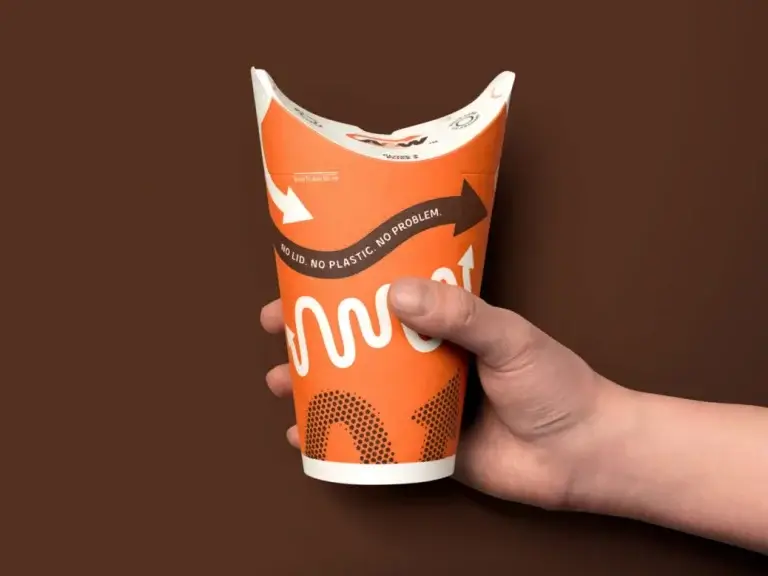 IKEA – Packaging that Grows
The Swedish furniture store, known for its DIY furniture selection, started replacing its Styrofoam® packaging with a newly designed buffer packaging made entirely of mushrooms. Created using mushroom roots with agricultural waste like corn husks, the mushroom grows in a mold that is the desired packaging shape. Due to its all-natural and biodegradable materials, the packaging can simply be disposed of in your garden, where it will decompose completely within 45 days. Dell has also started using this mushroom technology to package its server towers. The mushroom molds have shown promise as a large-scale solution to unsustainable, petroleum-based Styrofoam® style packaging while performing the same function. IKEA has taken its sustainability efforts outside of just packaging with the goal of becoming a circular business in its resource consumption efforts by 2030, including sustainable forestry initiatives.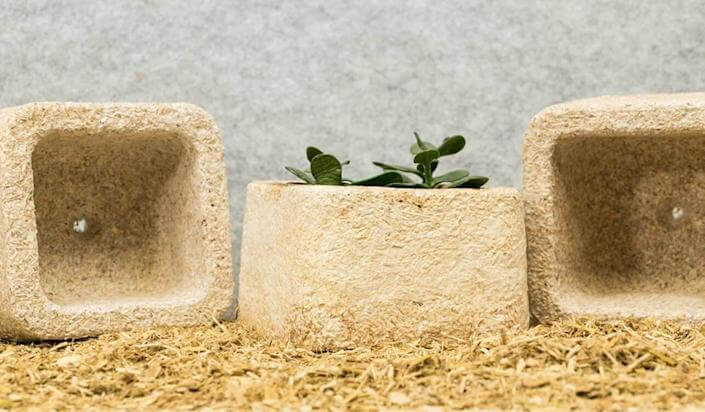 Amazon – Right-Sizing Delivery Packaging
Online delivery giant Amazon has various links to sustainability. Although Amazon has faced rightful criticism for its issues with its massive carbon footprint, they've made strides in the right direction. Amazon co-founded The Climate Pledge, an organization of companies that have pledged to become carbon neutral by 2040. They doubled down on their promise by assisting in creating the Climate Pledge Arena for a newly formed hockey team, putting it on track to be the first carbon-neutral arena in North America.
Inside their business, they've committed to even more changes regarding their packaging. Moving from their original non-recyclable plastic mailer, Amazon introduced a recyclable paper mailer that was bound together using only paper and water-based cushioning material. Amazon estimates that the switch to their new paper-based mailing bags has eliminated millions of tons of plastic from their business model. In addition, there is a positive environmental impact on travel with the slimmer packages, which are lighter and take up less space. Amazon's machine learning algorithm also contributes by determining when a box is needed as opposed to the slimmer padded (and fully recyclable) mailer.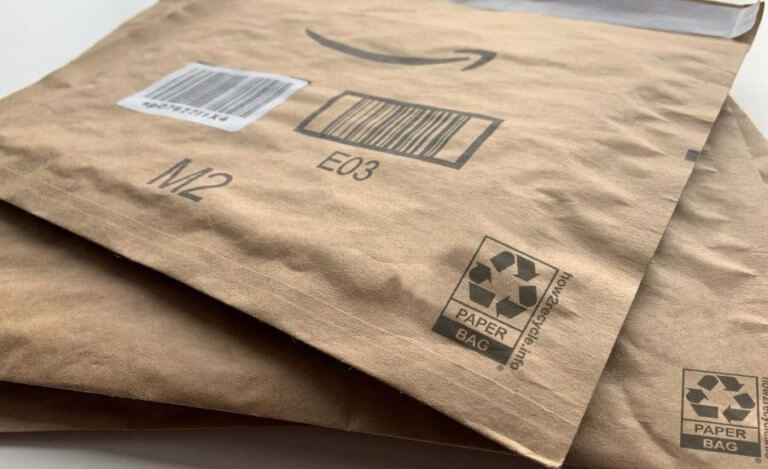 Maxwell House – Compostable Convenience
With the emergence of the K-Cup, more people are getting their morning coffee fix via single-use coffee pods. In fact, in 2015 Keurig reported that 10.5 billion cups had been sold, entirely made out of non-recyclable plastic. This number has only grown, with 41 percent of American consumers in 2018 reporting they own a single-use coffee brewing system. This presented a unique challenge for coffee companies – how can they leverage convenience while still adhering to sustainability practices? While most K-cups have become more recyclable, Maxwell House became the first on the market to introduce zero waste coffee pods using compostable materials. Education is just as important as the process, and the zero waste pods featured a strong design with storytelling elements on the side panels to educate customers on the zero waste journey.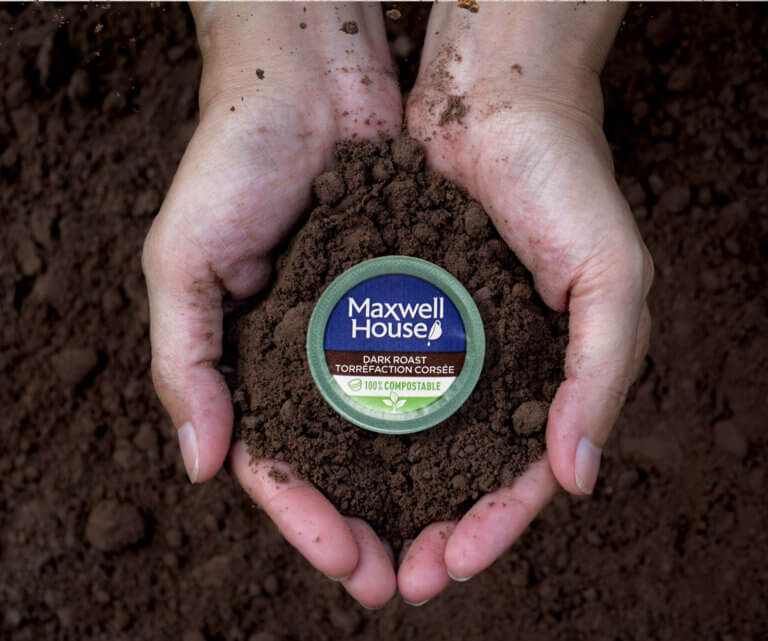 Carlsberg – Small Change, Big Impact
Carlsberg has continued to market itself as a sustainable brand, heading multiple initiatives that saw the company significantly reduce its environmental impact while still maintaining its usability. One such example of this is the Snap Pack, a revolutionary package innovation that substitutes the standard plastic ring around a six-pack of beer with a strong glue. Carlsberg estimates that the switch to the Snap Pack in Europe will eliminate more than 1,200 tonnes of plastic consumption annually, and results in a 76 percent reduction in plastic usage compared to their previous multi-packs.
Carlsberg has taken it a step further in its sustainability efforts and is in the process of designing the world's first sustainably sourced and fully recyclable paper beer bottle. Although not available to the public yet, Carlsberg reached an agreement with Paboco to continue the development of their paper beer bottle.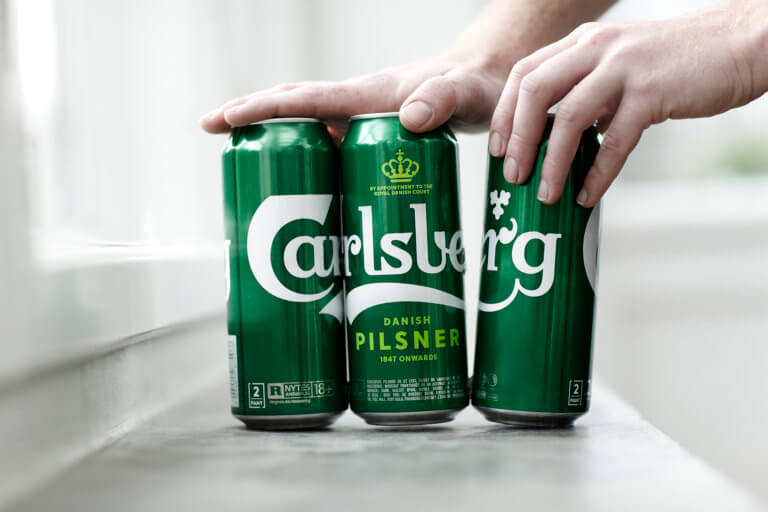 Puma – Clever Little Ways to Reduce Packaging Waste
While most brands focus on developing new and innovative ways of replacing plastic, Puma took a different approach to implementing sustainable practices. Being a major retailer of sneakers, Puma's issue was the amount of energy and resources required to make their shoeboxes. They introduced the Clever Little Bag, reducing the amount of cardboard used per box by 65 percent along with a reusable bag. This new package design diminished their energy and water consumption by almost 60 percent, making the Clever Little Bag a sustainable success paired with its already recyclable materials.

Looking Forward
Sustainability has become a large part of both consumer habits and company identities. With more companies participating in reducing their ecological footprints, sustainability has moved from an unattainable goal to a reasonable expectation. With single-use plastic bans in countries like Canada, the European Union, and China, brands are beginning to adapt out of necessity as they continue to develop ways to reduce, reuse, and recycle their way to a greener future.