Back in 1964, Canadian communication theorist Marshall McLuhan coined the phrase the medium is the message. For McLuhan, he hoped the phrase would help "draw attention to the fact that a medium is not something neutral–it does something to people. It takes hold of them." Oh, if only he was alive today. Almost 60 years later and the conversation around mediums and messages is still as relevant as ever.
When it comes to digital marketing in particular, brands and their customers are faced with a never-ending list of platforms, channels and technologies that promise to change everything. Though 2020 and the COVID-19 pandemic have highlighted the importance of digital modes of communication, many brands are still struggling to connect with their customers in meaningful and engaging ways. As we look ahead to some of the 2021 digital marketing trends, here are a few important considerations that can help transform your digital marketing efforts. In addition, you can visit our website.
No, You Don't Need to Be on Every Social Media Channel
It can be very natural to hear about the popularity of TikTok among younger audiences, or that LinkedIn has introduced a new Stories function to allow users to share short videos, and to think that your brand is missing out if they are not leveraging every new platform and feature. However, instead of trying to be everywhere all the time, brands should think about what their business goals are and where their audience is most likely to be. For example, the e-commerce capabilities of Instagram and Facebook have been a saving grace for many B2C brands during COVID-19, but things like sponsored ads and algorithm changes have also contributed to a decline in overall engagement on these platforms. Different goals require different approaches, and regardless of the platform, brands must ensure they are delivering quality, relevant content that will resonate with their audience.
For retailers, two social media goals for 2021 could be:
Increase Engagement: Calculated by the total likes, comments and shares divided by number of followers, an engagement rate is a key metric in determining how your content is resonating with your audience. Asking questions or polls, sharing different forms of content, and highlighting employees and social initiatives are great ways to increase your engagement rate.
Increase Sales: The e-commerce capabilities of social media platforms like Facebook and Instagram have made it easier than ever for retailers to be at the literal fingertips of their customers. Though it is important to not be overly promotional or singularly focused, high quality product visuals, brand partnerships, influencers and retargeted ads can help increase sales through social media.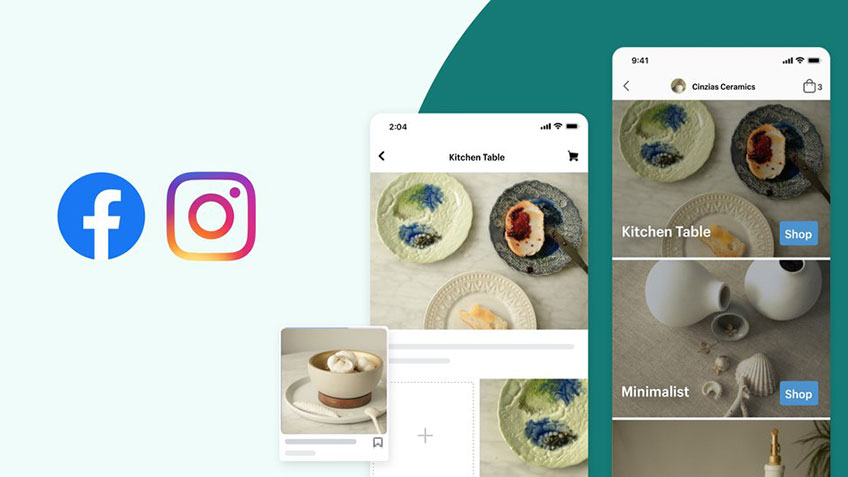 Voice and Search Engine Optimization Deserve Your Attention
While there is absolutely no denying the impact that social media can have on a brand, search engines still remain the top source of brand discovery and account for more than 90 percent of all web traffic. Most retailers have by now realized the importance of having strong SEO, but the increasing popularity of voice assistants such as Siri and Alexa means that a focus should be put on voice search as well. With nearly 5.5 million adults in the United States making regular purchases through their smart speakers, and 52 percent of smart speaker owners saying they are interested in learning about sales and promotions from brands, there is obvious potential for retailers that can optimize their website for both text and voice based searches.
A few ways to improve your website's voice and search engine optimization in 2021 could be:
Question Based Content: Voice search queries tend to be longer than text-based searches and are more often than not in the form of a question. In fact, nearly 20 percent of all voice search queries are triggered by just 25 keywords, "how" and "what" being the most popular. Question based content is also more likely to rank for Google's featured snippets, which typically answer a user's query in a quick and concise way.
Local SEO: Especially when it comes to searches on mobile devices (either text or voice), local SEO plays a critical factor in search engine results. Think about driving in your car and asking Siri where the closest restaurant is, and you can start to understand why having a strong local presence on Google is key. Having your store location(s), contact information, local content and an up-to-date Google My Business account are some ways to improve your local rankings.

Automation, Personalization and Privacy Protection Will Continue to be Hot Topics
It is impossible to talk about digital marketing without bringing up the advancements in automation and personalization capabilities. Everything from your email campaigns to social media monitoring can be done through a host of third-party platforms, freeing up marketers to focus on things such as strategy and content creation. Using an email address checker tool will help you land your emails in the inbox and connect with your customers.
Though debates rage on in regard to how much personalization is too much, and new data privacy regulations could have far reaching implications in how brands (and consumers) view marketing efforts, a study by Accenture found that 61 percent of consumers would be willing to trade online privacy for relevant offers. For the brands that are able to deliver curated promotions and content to a receptive audience – they will have a newfound advantage over those that are late to the data privacy party.
Here are some ideas for how retailers can leverage automation and personalization in 2021:
Cross-Channel Marketing: Though third-party cookies will soon be a thing of the past, brands still have the ability to collect first-party data from their own website and leverage this for retargeting efforts. Think about the assets you have as a brand – your website, email database, social media followers – and how they can speak to each other. Maybe you a run a Google Ad directing people to your webstore, and social media ads that retarget those that went to your website but didn't make a purchase. By creating a holistic marketing ecosystem that incorporates customized offers and discounts, brands can help drive repeat visits and ultimately boost sales.
AI For Everyone: As the use cases for artificial intelligence become greater, so to do users openness to the improved technologies. It wasn't long ago that chatbots were viewed as annoying gimmicks, but Gartner now projects a 100 percent increase in their adoption rate in the next two to five years. Similar to voice search, people are okay with AI if the technology truly improves their user experience and makes their life easier. Whether this be handling customer service queries, providing on-page recommendations, or helping with automated email campaigns, the gap between the cost and benefit of AI has shrunk, allowing for a true democratization of AI.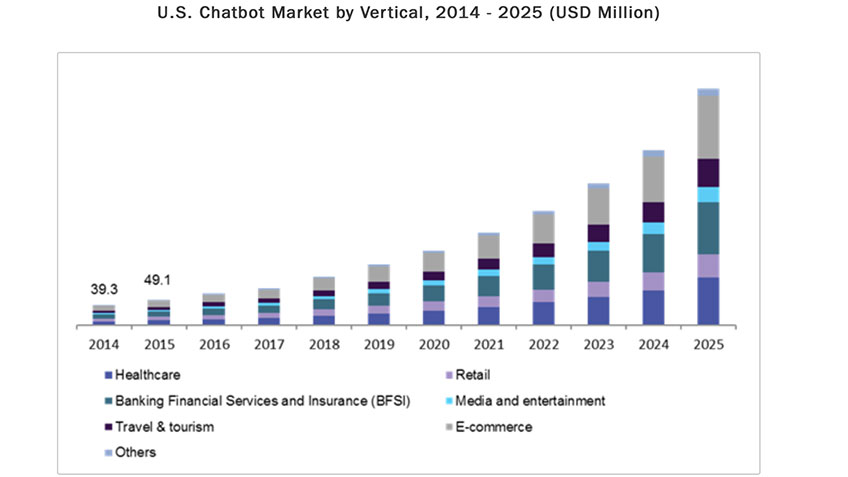 This is by no means a complete list of the digital marketing trends to watch out for in 2021, but they highlight the different avenues (dare I say mediums) in which brands can connect and engage with customers. While some larger companies may have specific roles for social media, SEO, paid advertising, email marketing, content creation etc., many marketers find themselves wearing multiple hats and juggling priorities. By focusing your efforts on a few channels and doing them really well, you can help get your message in front your target audience and create a relationship that goes far beyond buyer and seller.
Want some more digital marketing insights for 2021? Listen to our podcast on the topic here.