At his first in-person event since the beginning of COVID-19, SLD's Jean-Pierre Lacroix was happy to be in attendance for the 2021 Bank Customer Experience Summit in Chicago, Illinois. Along with moderating a panel discussion titled "From Transactional to Relational: Gaining New Customers and Keeping Them for Life," Jean-Pierre also represented SLD at the BCX Awards, where we won Best Branch Experience for our work with Industrial Bank.
"It was really special to be back at the BCX Summit and Awards. To be able to connect with industry leaders was something that I truly missed – and for SLD to be awarded Best Branch Experience really was the cherry on top," says Jean-Pierre.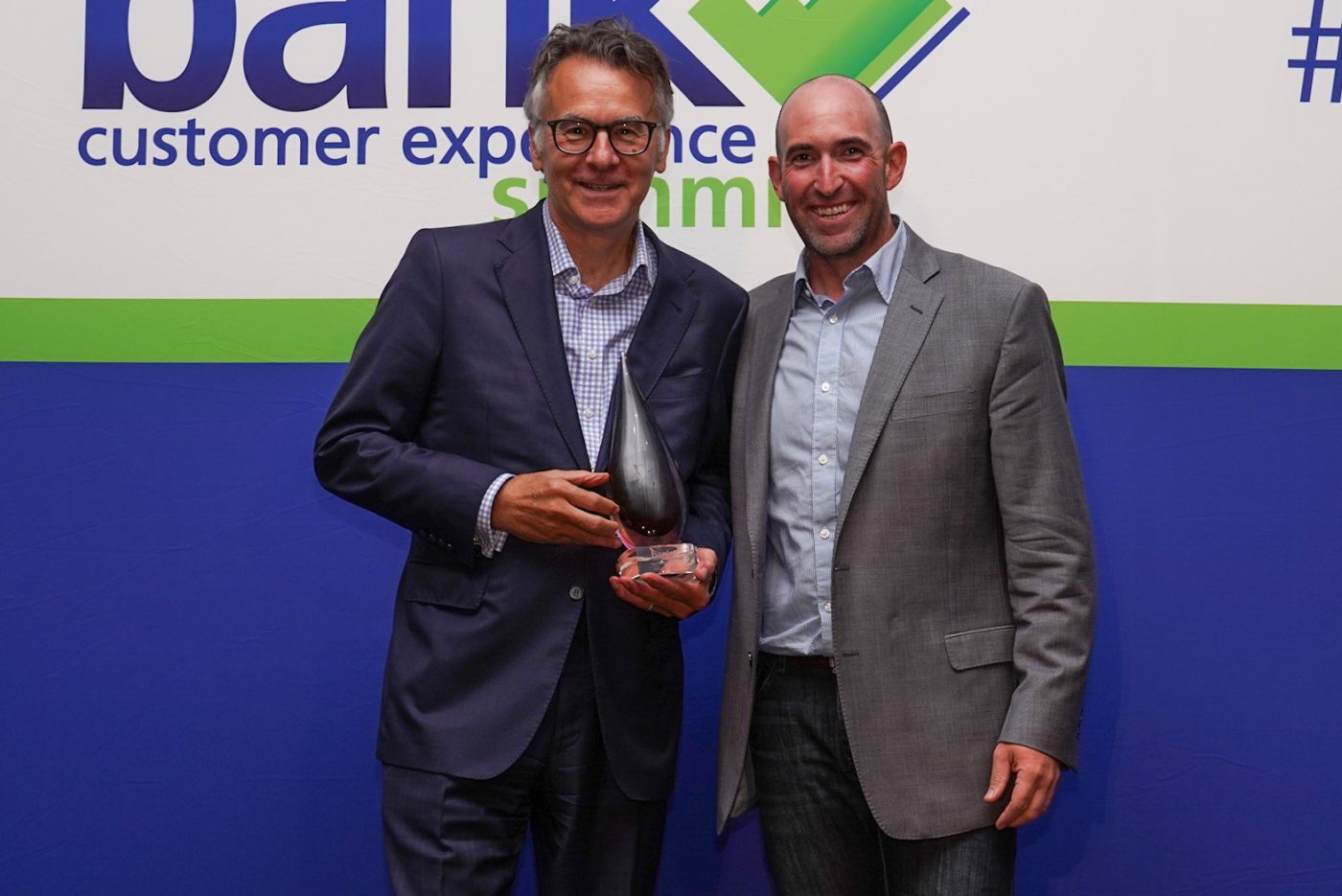 In recognition of the Industrial Bank flagship branch in Shanghai, China, the Best Branch Experience award celebrates the modular design of the branch, the green initiatives found within, and the use of smart tables, QR codes and more.
"From the very beginning of the project we knew that the branch had to be connected, green and innovative," explains Teddy Ma Bing, Managing Director, Pacific Rim. "Ultimately, our goal was to take those words and turn them into a world-class design and customer experience. To win the BCX award is a huge honour, and something that would not have been possible without clients that were willing to push the boundaries and a team that was able to make it happen."
To learn more about our work with Industrial Bank, view the full case study here.