Why study inclusion now? It's been a hot topic for the past ten years, with chief diversity officers and DEI training becoming more commonplace. However, a backlash against "wokeness" is rising, driven by social media and hard-right politicians. Brands increasingly find themselves targeted for acts of inclusion, such as partnering with LGBTQIA+ content creators or mentioning Black History Month. With all the noise, it can be hard to understand what really matters to consumers. Our goal is to cut through that noise and get to the heart of what inclusion means to the average consumer, and how financial brands can meet their expectations through design.
Inclusion, the idea that all people should have equal access in all aspects of life, is relevant to retail banking. In branch design, inclusiveness entails making spaces accessible, welcoming, and safe for all customers, regardless of their background or physical abilities. Our study focuses on how financial institutions can improve inclusion through branch design. 
Our hypothesis was that prioritizing inclusion creates a more positive banking experience for a diverse range of customer groups, resulting in increased customer satisfaction, employee satisfaction, customer advocacy, and engagement.  
 1. Determining how consumers and financial executives define inclusion
2. Determining what elements contribute to perceptions of exclusion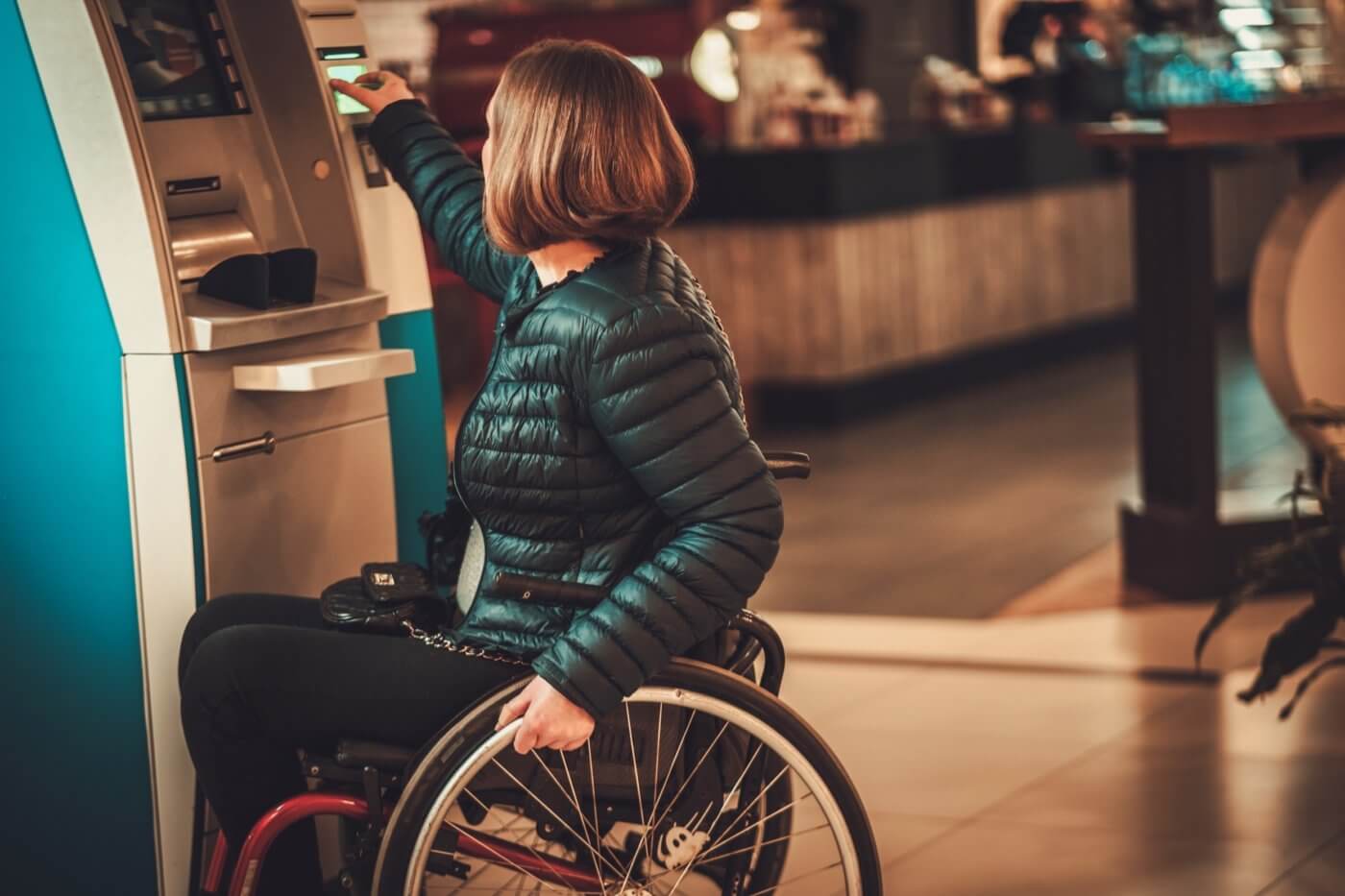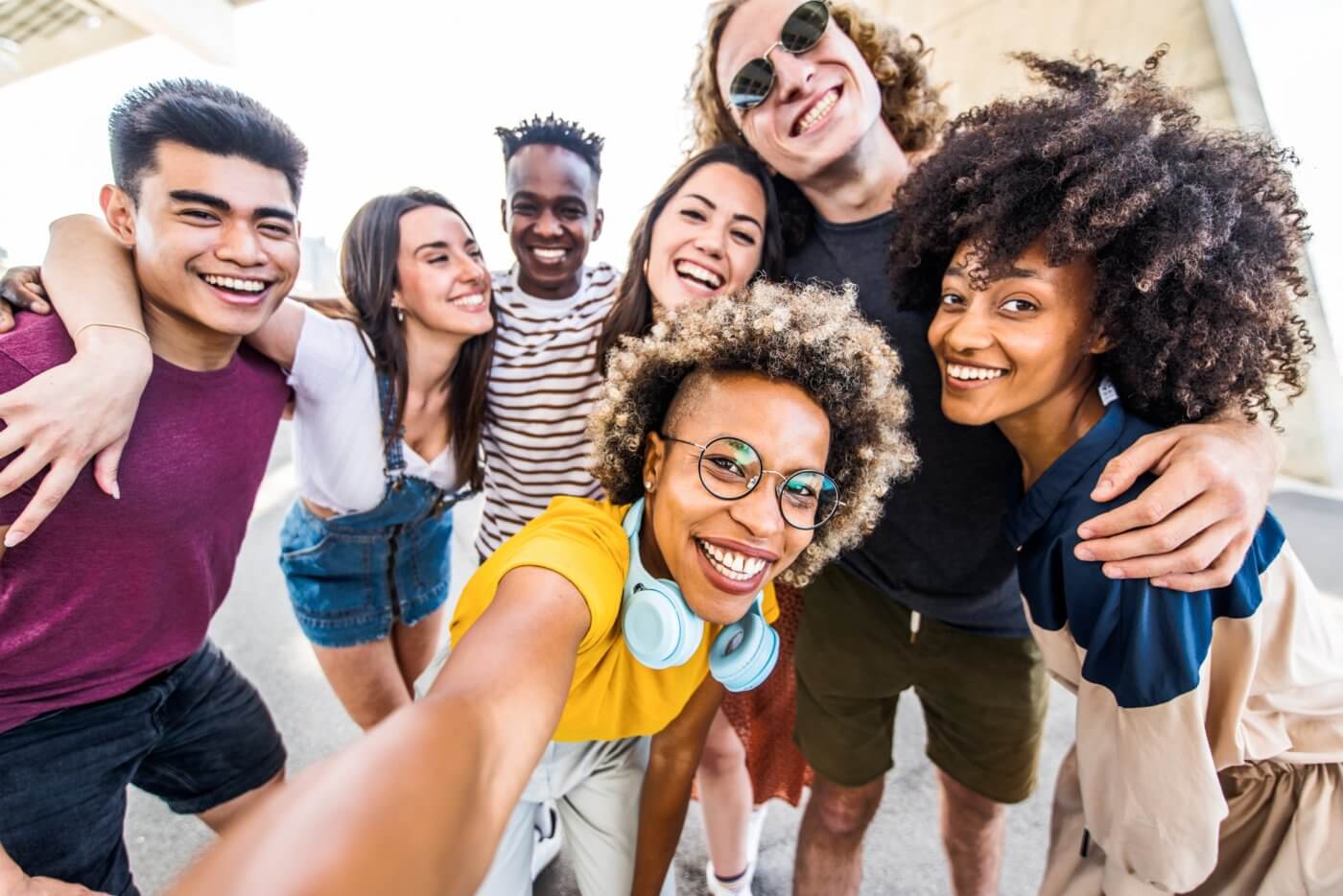 3. Understanding how inclusive design impacts brand satisfaction, loyalty, and customer advocacy as well as employee experience
4. Determining how financial institutions can implement more inclusive branch experiences
Have Financial Institutions gone far enough to promote inclusivity?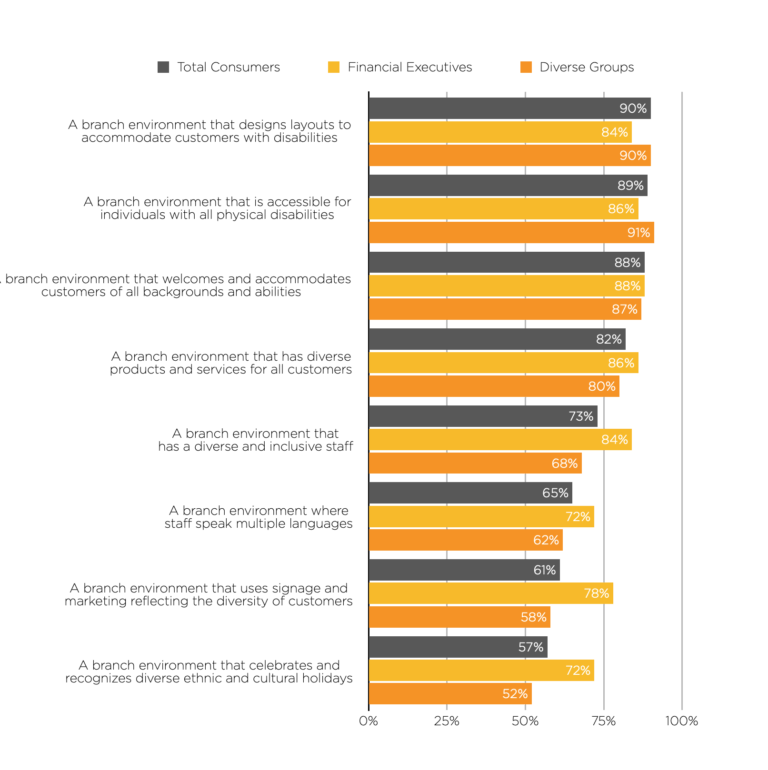 Financial executives and consumers are aligned on the definition of an inclusive branch experience. 89% agree that it is one that designs layouts to accommodate customers with disabilities and is accessible for individuals with all physical disabilities (86%)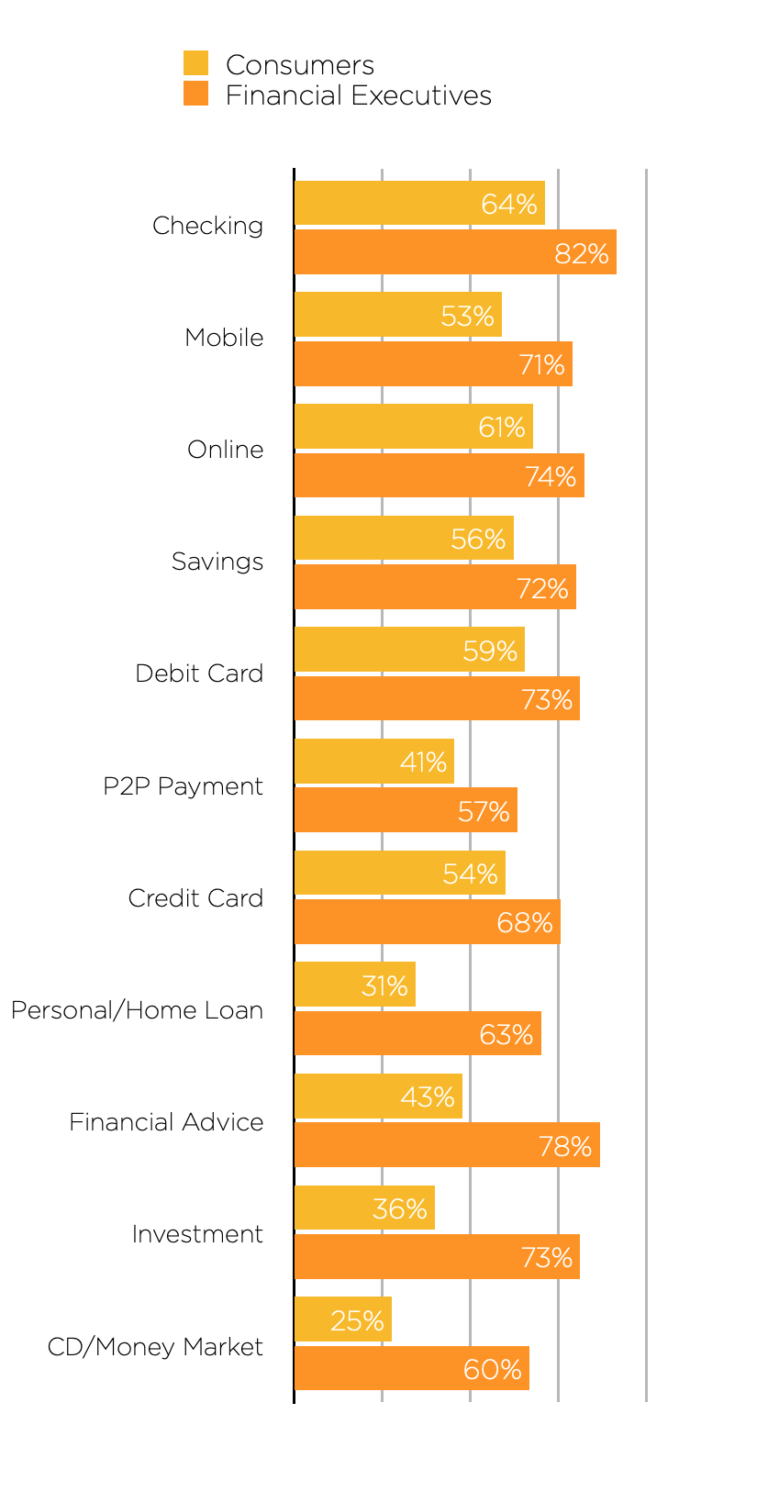 GAPS IN EVERY CATEGORY, WITH A CHASM IN ADVICE-DRIVEN OFFERINGS
Financial institutions rated the majority of their transactional services and products well above 70% in their level of inclusion. Consumers rated these same services an average of 55%. When you view advice-centric products, and areas of desired growth, the gap widens dramatically. An average gap of 35% between consumers' perceived inclusion and FIs' perceived inclusion indicates that not only are consumers not getting what they want, but financial brands are not aware there is an issue.
THE IMPORTANCE OF ADVICE
Our previous State of the Banking Industry and Stealth Attrition studies both pointed to the quality of advice and service as key factors for both loyalty and attrition. Consumers who are engaged in advice-driven products are more likely to have more products with their primary financial institution and are less likely to switch. 
Given the importance of advice-based products to growth and loyalty, FIs need to audit these offerings from the perspective of inclusion. Especially where it concerns younger consumers who are starting to build their financial portfolios, keeping in mind that 91% of the 18-24-year segment state inclusion is important to them.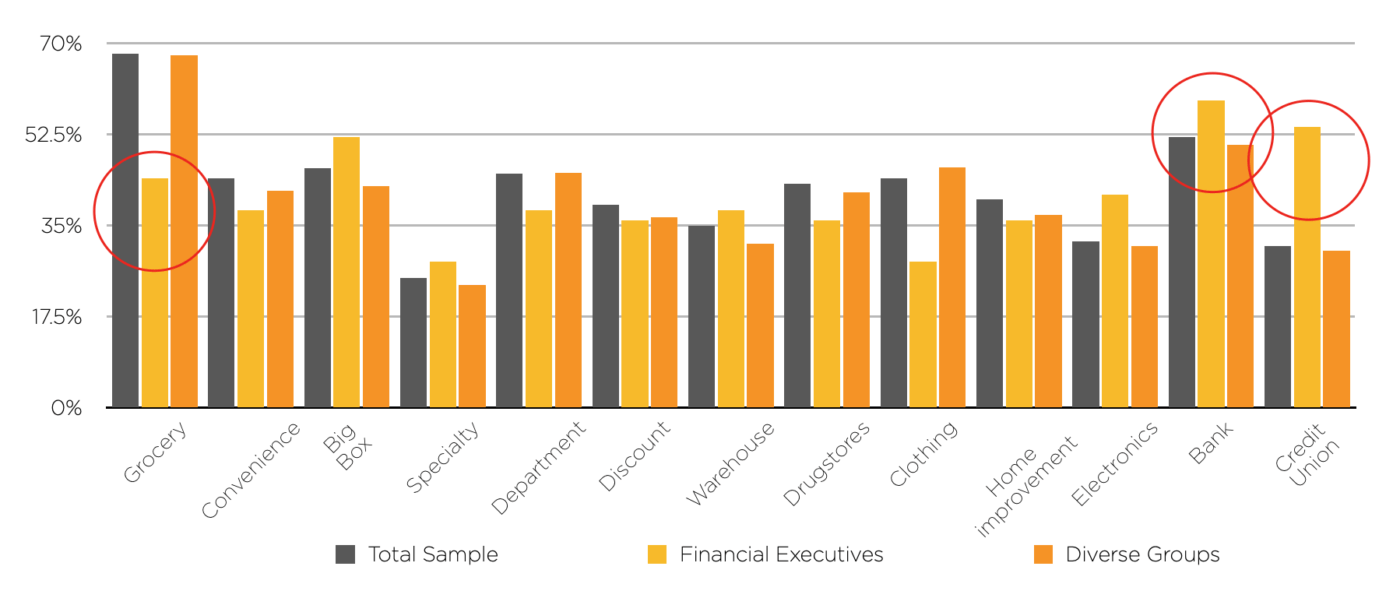 CONSUMERS RATED GROCERY STORES AS MOST INCLUSIVE, BANKS MODERATELY INCLUSIVE, AND CREDIT UNIONS AS LESS INCLUSIVE
Financial brand executives were not able to accurately evaluate consumers' perspective on various industries, and overestimated their own level of perceived inclusion. While consumers and executives were closer together in their view of banks, credit unions lag considerably in the minds of customers compared to the executive sample. 
AGE MATTERS WHEN IT COMES TO INCLUSION
The level of importance for inclusion was high across all age groups, with the 18-24 ranking over 91% extremely to somewhat important, followed by the 25-34 cohorts. The 54 age and older ranked the importance the lowest but well over 64%.
ONE THING WE CAN ALL AGREE ON – INCLUSION IMPACTS LOYALTY
Both financial executives and their customers confirmed inclusive design elements have a positive impact on customer loyalty. 55% of banking customers indicated that their loyalty would be impacted. 
BUT NOT ALL INSTITUTIONS SEE IT THAT WAY
Although 88% of financial institutions put a high level of importance on diversity, equity and inclusion for hiring employees and attracting and retaining customers, the importance is not equally shared across various types of financial institutions. 
National banks and their CEOs put a high level of importance of inclusivity and diversity (91% and 96% respectively), followed by insurance companies (89%). However, community banks ranked the importance the lowest at 61%, followed by credit unions at 81%, potentially reflecting regional differences to the trading areas.
What Makes An Inclusive Branch Experience?
FILL OUT THE FORM BELOW TO DOWNLOAD OUR FULL REPORT