Montellier, a premium sparkling water brand sourced from an underground spring in Sainte-Brigitte-de-Laval, Quebec, launched a new website in April, designed by SLD. Featuring intuitive navigation and eye-catching imagery, the new website promotes Montellier's story, products, recipes, and buying information.
"Having previously worked with Montellier on their packaging, we were excited to continue our partnership and help create their new website," says Jean-Pierre Lacroix, President of SLD. "Our digital and graphic teams have done a great job of creating an easy-to-use website that shares information and inspiration in an engaging way."
As a Canadian company with a reputation for world-class quality, Montellier's new website celebrates the brand through lifestyle-focused storytelling that acts as a fresh touchpoint for customers. Visitors to the website can discover Montellier's history and Canadian roots, their assortment of products, and view recipes that either contain or pair well with Montellier beverages.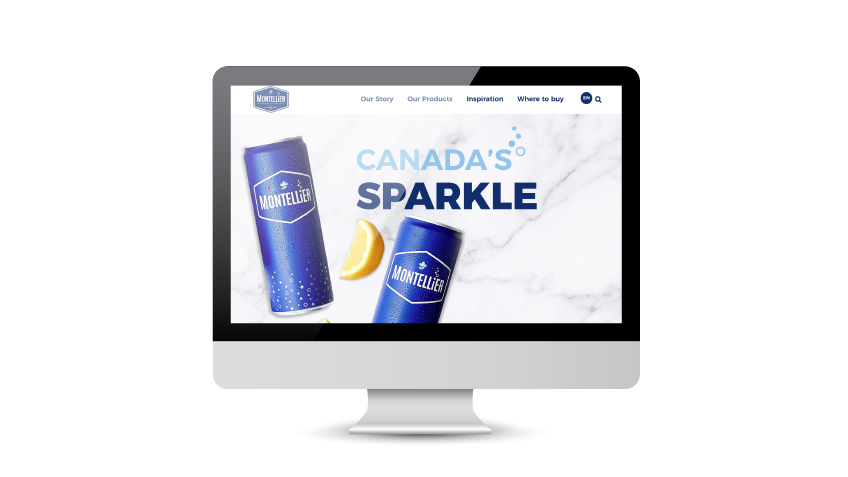 "A strong online presence is essential for brands these days, and I think Montellier's new website does a great job of reflecting their brand values and key points of differentiation," says Jean-Pierre.
With flavors that include Natural, Lemon, Lime and Grapefruit, Montellier is available for purchase at grocery and convenience stores across Canada. To learn more about Montellier, visit their new website here.