In partnership with Cineplex Digital Media, we hosted our first Executive Breakfast Summit on April 10 in Toronto.
President Jean-Pierre Lacroix, and Fab Stanghieri, General Manager of Cineplex Digital Media discussed "The Changing Physical and Digital Consumer Landscape."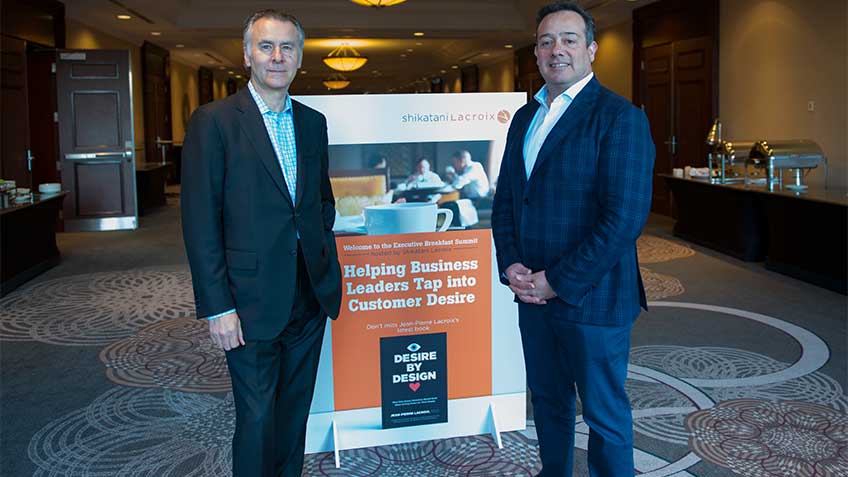 At Cineplex Digital Media, they believe screens have the power to revolutionize how the world does business. When used to their full potential, they can completely transform the way people shop, share, pay, and play.
Fab brought the engaged group through Cineplex Digital Media's innovative case study. CDM partnered with Thinkway and Toys "R" US to provide an interactive program that incorporated digital signage for the upcoming launch of Disney-Pixar's Cars 3.
Jean-Pierre explored how globalization, an aging population, the buying power of Millennials, and disruptive technologies such as AR, VR, and AI, is changing the consumer landscape more quickly than it has since the Industrial Revolution. Corporations are being forced to completely re-think their business models to attract and retain customers.
To learn more,  download the presentation.