While pop-up stores have been around for decades, their popularity seems to be at an all time high. They are a great way to connect with consumers and build awareness around a brand or new product launches, not to mention the opportunity to create the "wow factor" and the possibility to leverage consumer's sense of urgency – after all, the pop-up will only last for a limited period of time. That's why this experiential retail strategy is attractive both for big brands and local entrepreneurs.
Here are some of the most interesting and impactful pop-up stores that were launched in 2018:
Facebook's Pop-Up
In early November, Facebook opened pop-up stores in nine different Macy's locations throughout the United States, including New York City, Los Angeles and Seattle. Featuring products available for purchase from some of the "most-loved brands" on Instagram and Facebook, the pop-up shops will remain open until February 2019. This was a strategic move towards strengthening the relationship with small businesses and convincing them to spend money on Facebook Ads, supporting their recent marketing shift caused by the News Feeds algorithm change, which favors posts from friends and family rather than public content from businesses and brands.
Casper's The Dreamery
Casper, the online mattress company that disrupted their industry by shipping mattresses in small boxes and offering free delivery and 100-night trial period, created "The Dreamery," the first ever nap showroom.
Here's how "The Dreamery" works: for $25, one can have a 45-minutes nap session – scientifically proven as the optimum time people need to refresh and recharge without feeling groggy afterwards. Located within a cozy nap pod, the price of admission includes the use of the famous Casper mattress, its bed, pillow, bathrobe, earplugs, and sleep mask.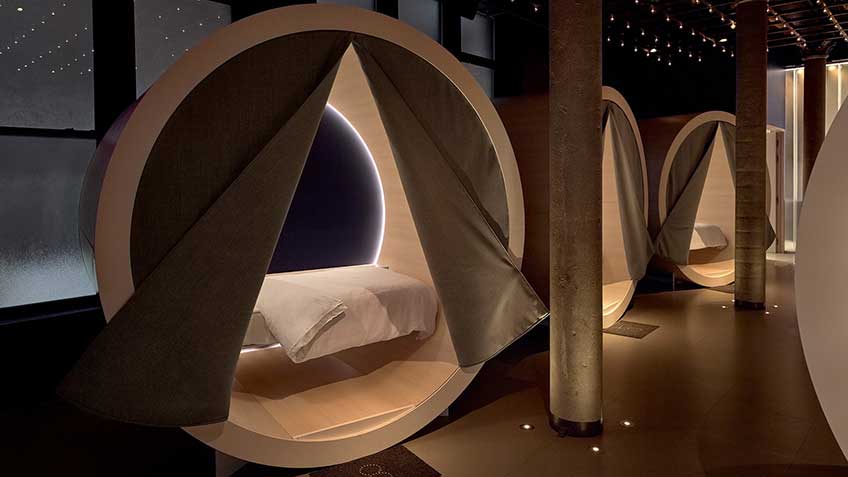 Amazon and Good Housekeeping Partnership
Probably the most customer-centric company in the world, the e-commerce giant Amazon has recently expanded into the brick-and-mortar world with Amazon Pop-Up, not to mention Whole Foods and Amazon Go.
Their latest endeavour is the GH Lab Store, a collaboration with Good Housekeeping magazine and the Mall of America. The GH Lab Store offers best-selling products curated by GH's expert scientists so consumers can experience and test products prior to purchasing them.
Consumers can buy all merchandise available in the pop-up store through Amazon SmileCodes and then have the products delivered to their homes. Their app also allows them to learn more about products from featured brands, including Samsung, Microsoft, Nespresso and Dyson. Through this partnership with GH Lab Store, Amazon acknowledged the need to see and feel that many consumers have before buying products.
Wayfair
Wayfair, one of the world's largest websites for home furnishings, launched pop-up shops for the holiday season in Massachusetts and New Jersey. For the first time, the temporary retail stores will enable consumers to engage with the brand face-to-face and browse some of the 10 million items offered on their website, ranging from home furnishings and appliances to décor and home improvement.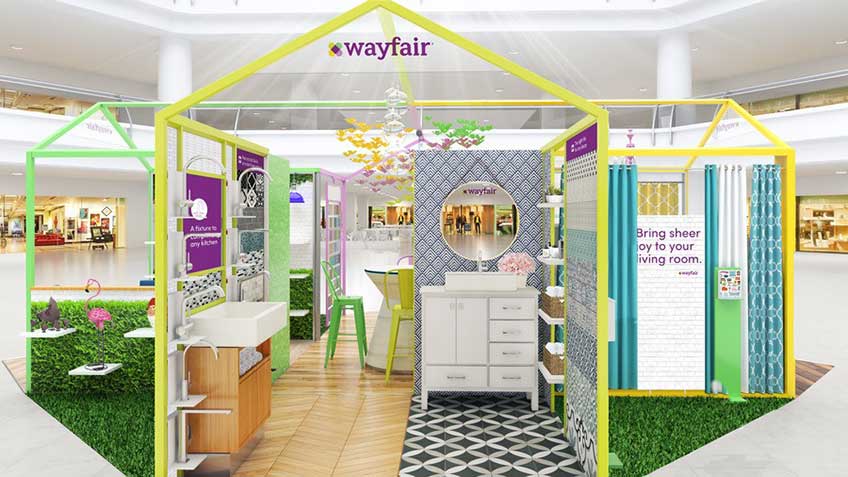 Moët Hennessy and LCBO
Moët Hennessy, the parent company of luxury brands such as Louis Vuitton, Christian Dior, Givenchy, Veuve Cliquot, and Moët & Chandon has recently partnered with LCBO to create "The Luxury Discovery Suite" at the Summerhill location in Toronto, Ontario. Resembling an upscale apartment, the pop-store was home to sophisticated tastings and dinners, showing that pop-up stores can be an opportunity to provide a meaningful brand experience to the customer.
Frances Valentine
Paying tribute to its founder Kate Spade, who passed away last June, this pop-up store is well-located at Madison Avenue in New York City, and was impressively built in 9 days. Most of the furnishings in the space came from the Frances Valentine offices and Andy Spade, Kate's husband, also contributed artwork from his own collection to decorate the store.
Goop
Goop, the lifestyle and wellness brand created by Hollywood star Gwyneth Paltrow, opened its first pop-up store in Notting Hill, London, last September. The store features products ranging from home accessories to clothes. The key takeaway from this pop-up strategy is that more than building an elegant, sophisticated, warm, and fun pop-store, the design truly depicts the brand ethos. In this case, the pop-up was well placed in an affluent neighborhood, among high-end boutiques, reflecting Goop's upscale products, which are not affordable to everyone.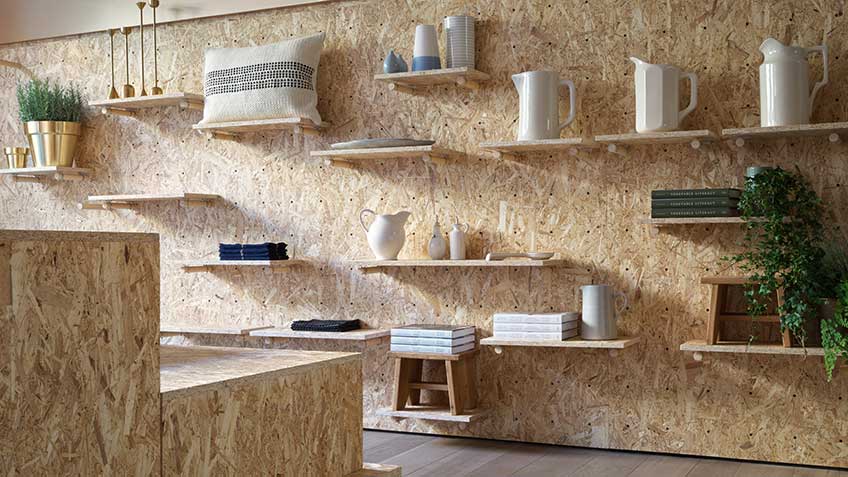 Pop-up stores are an amazing opportunity for big brands to promote an immersive and engaging shopping experience to customers, generate revenue, and create brand awareness. In a context where big-box stores are under threat by online retailers, experimenting with new formats and focusing on building relationships with the clients is a must. For smaller brands, artists and artisans, on the other hand, leveraging this flexible and less expensive retail format is also a great opportunity to launch and test new products or revenue streams. For these reasons, pop-up stores are likely to play greater importance in retail in the following years.
Do you agree with our picks? Leave a comment below and let us know what your favorite retail pop-ups of 2018 were.