The global prevalence of climate-related disasters has increased the focus on finding solutions to the climate crisis. According to the most recent Nielsen Global Corporate Sustainability report, 66% of consumers, up from 50% in 2013, are willing to change their purchasing habits to help the environment. Brands with sustainable initiatives have grown by 4% in the last year alone, while those without have grown by less than 1%. These shifts in consumer behavior are forcing brands to shift toward a circular economy, which is transforming retail as we know it.
The circular economy is complex, requiring us to reconsider a variety of current practices. The goal of resale, refill, and repair initiatives is to extend the life of raw materials and resources in order to reduce waste. Circular business methods are not easy to implement, and many brands are unsure where to begin. Fortunately, a few brands have begun their journeys in the circular economy, laying the groundwork for other retail brands to learn from.
NATIVE SHOES
Through recycling initiatives, Native Shoes aims to create complete life-cycle solutions. The Native Shoes RemixTM Project, their flagship recycling initiative, repurposes worn shoes from consumers. This keeps shoes out of landfills while also benefiting the community. The varied composition of their shoes can be ground into valuable material for playground structure. So far, they have repurposed shoes into five playgrounds in Vancouver's Lower Mainland, with more on the way. Any additional returned shoes are recycled or donated to a good cause through global partnerships.
Native's bloom foam replaces some plastic polymers with algae biomass from freshwater, cleaning algae buildup from lakes and ecologies. A single pair of Bloom shoes restores 80 litres of filtered water and prevents the release of 15 balloons of CO2. They recently released limited edition plant-based shoes made entirely of eco-friendly fibers such as pineapple leaves, linen, kenaf, lactate hevea, and cotton. By 2023, they hope that every pair of Native Shoes will be 100% life cycle managed.

Patagonia
Patagonia is one of the most well-known sustainable retail brands. Sustainability initiatives and brand transparency have helped it become one of the world's most successful activewear brands. They have a variety of long-term initiatives, including environmental and animal welfare responsibility programs, a self-imposed Earth tax (1% for the planet), and educational grassroots campaigns. By 2025, they hope to be carbon neutral.
Worn Wear was the first brand resale program in the fashion industry, relying entirely on trade-in merchandise. Customers are invited to trade in their Patagonia gear for store credit, after which the products are resold to a new owner, extending the lifecycle of the company's clothing products. Patagonia was among the first to implement this model, inspiring other large-scale companies such as Lululemon and Cos to join the circular economy conversation. Secondhand clothing will outnumber fast fashion in the next five years, and Patagonia's resale initiative is a winning business formula that will allow brands to stay relevant in a changing landscape.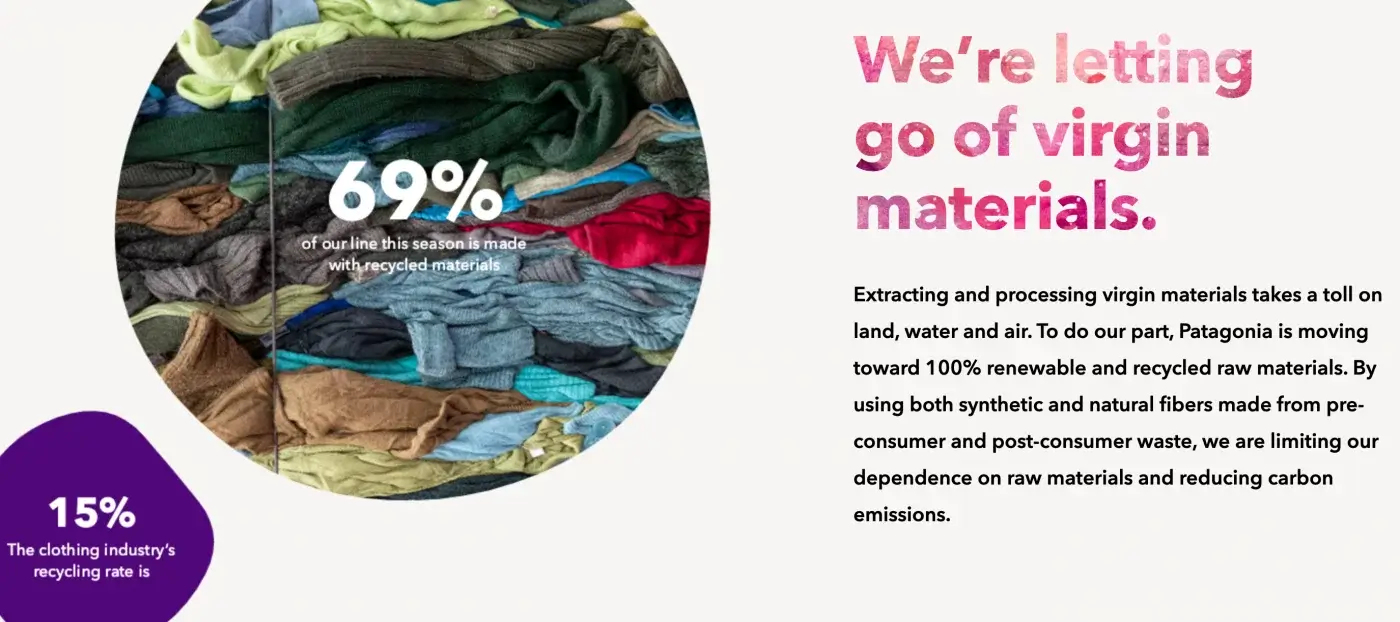 ChopValue
The founding mission of ChopValue is to redefine waste as a resource. The company's urban harvests used chopsticks, repurposing what others consider waste into high-end home goods such as furniture, board games, and kitchen appliances. This increases the lifespan of the chopstick and reduces its journey to the landfill. Aside from being a carbon-negative manufacturing company, their micro-factory concept and innovative engineering is a global model that inspires businesses all over the world.
Chopvalue obtains its raw materials from chopstick recycling programs. They provide businesses with free recycling bins as well as regular complementary collections. These bins are completely free, and restaurants that partner with ChopValue will have access to unlimited bamboo chopsticks at a low cost. To date, the company has recycled and transformed over 72 million chopsticks and stored nearly 100,000 kg of carbon. ChopValue inspires businesses to participate in the circular economy through global partnerships.
Lush Cosmetics
Lush Cosmetics is a well-known cosmetics retailer. They are always looking for ways to reduce their environmental impact, and their commitment to the circular economy is no exception. They create circular economy-friendly packaging business models by sourcing raw materials and 100% post-consumer recycled packaging to avoid harmful ingredients like microplastics.
Customers are encouraged to bring in their used pots for a store credit under the Bring It Back program. Customers who return five clean Lush plastic pots are rewarded with a free facemask worth up to $15.00. Not a fan of facemasks? Lush has recently improved their pot return initiatives, offering customers a $1.00 store voucher for each pot returned. This not only manages their packaging's lifecycle but also strengthens their existing consumer base. Returned pots are recycled into new pots by recycling partners in Vancouver and Toronto, diverting them from the landfill. This closed-loop recycling program is helping to secure the company's future.

Zero-Waste Daniel
"Zero-Waste Daniel" has always been self-explanatory. The Brooklyn-based lifestyle brand's pioneering business model is based on the circular economy. Every garment they make is made from fabric that would otherwise end up in landfills before being used to make clothing. ZWD creates upcycled pieces from 100% pre-consumer waste sourced from the garment industry in New York City, such as design room waste, leftover materials, and cutting room scraps. Even though ZWD uses scraps from other brands, they only use fabrics that are brand new to give customers the same feeling.
In addition to these store items, ZWD has partnered with consignment company ThredUP to launch a buy-back program in 2020. Customers can trade in their used ZWD merchandise for credit toward future purchases. ZWD then resells these items through their ReFashion line. These efforts were successful in closing their business loop, challenging consumers to break disposable fashion habits, and inspiring other brands to follow suit.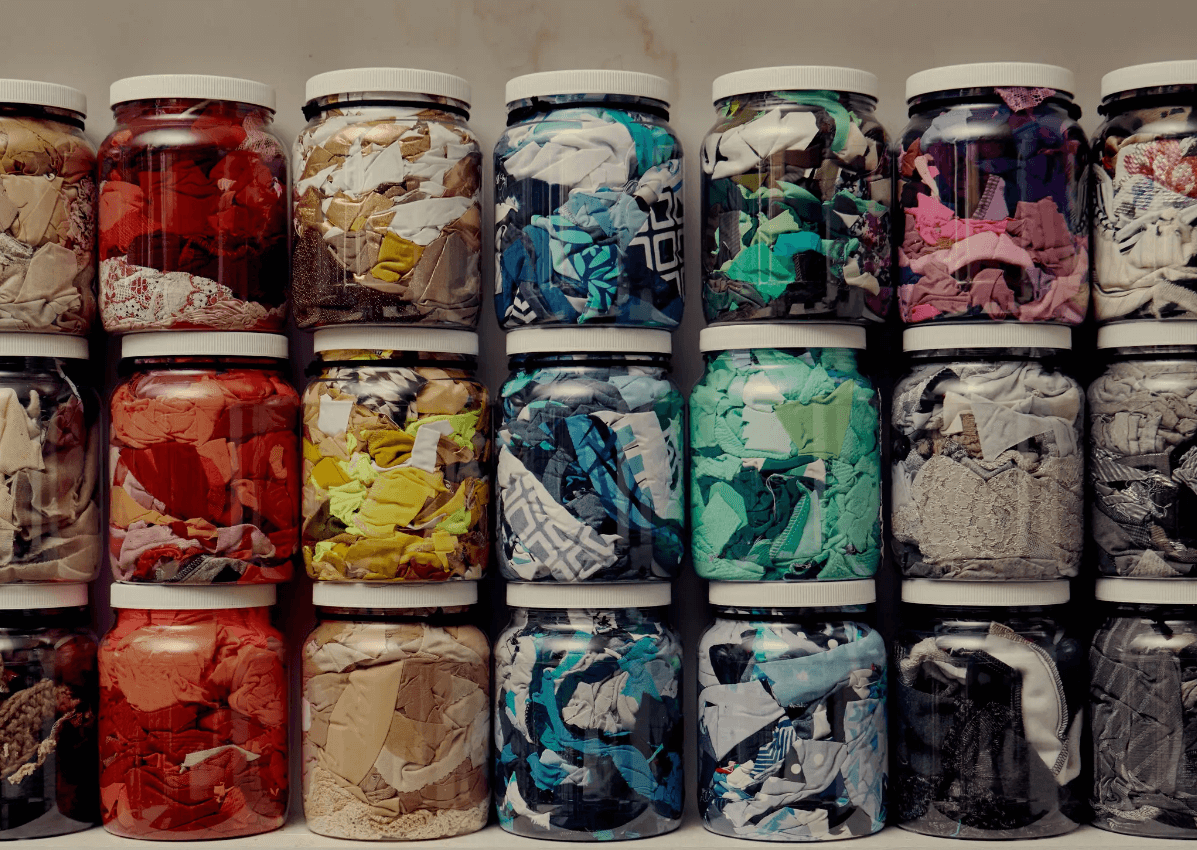 The Bottom Line
The end of mass consumption is near, and retailers who do not adopt circular services will fall behind. Generation Z and Millennials are beginning to expect circular options, and consumers in general are more willing to participate than ever before. While circular models present unique challenges, we can learn from these brands to create systems that complement and enhance individual business models.