The pharmaceutical retail industry and their traditional service design have been met with a number of disruptions – from the COVID-19 pandemic plateauing retail sales to the uprise in digital pharmacy companies. Digital start-ups like Pillway and Capsule are providing prescription drug fulfillment deliveries, Direct-To-Consumer brands like Persona Nutrition and Ritual are supplying vitamins, and personal hygiene products are being delivered through brands like Harrys and Humankind.
The convenience of having medications and drug store products regularly delivered to doorsteps will likely remain popular amongst customers post-pandemic as it has eliminated a common pain point – waiting in line at the local pharmacy. A key signal of this change was Amazon's acquisition of digital pharmaceutical company PillPack in 2018 for just under $1 billion. This shift in consumer behavior has been on the rise for some time now, only being accelerated by the COVID-19 pandemic.
Pharmacies need to adapt quickly, as the presence of their digital competitors will only continue to grow. This blog will explore ways in which retail pharmacies can adapt their services to meet the growing demands of their patients, while also keeping up with the compelling convenience of their digital competitors. Pharmacies need to reimagine how they deliver value to their patients by facilitating physical and digital engagement tools to personalize and strengthen their customer experience.
From Pill Dispensary to Care Centre
The average customer journey at pharmacies looks like this: Patient waits in line, shows a prescription to the pharmacist, collects medication, and then pays their bill. This journey lacks a meaningful pharmacist-patient interaction and averts the potential for important medical knowledge to be exchanged. For example, due to the time they spent waiting in line and the queue behind them, patients are likely to pay their bill and leave without inquiring about their drugs. This discourages people from asking about recommendations for certain vitamins and supplements they were looking at before reaching the counter.
If pharmacies supplied customers with their medications through automated dispensers or at-home deliveries, they could transform themselves from a pill dispensary to a convenient point of contact for healthcare consultations. According to a 2021 report by JD Power, consumers who take advantage of health and wellness services available at a retail pharmacy tend to have higher satisfaction levels and brand loyalty, which can also lead to more money spent in-store.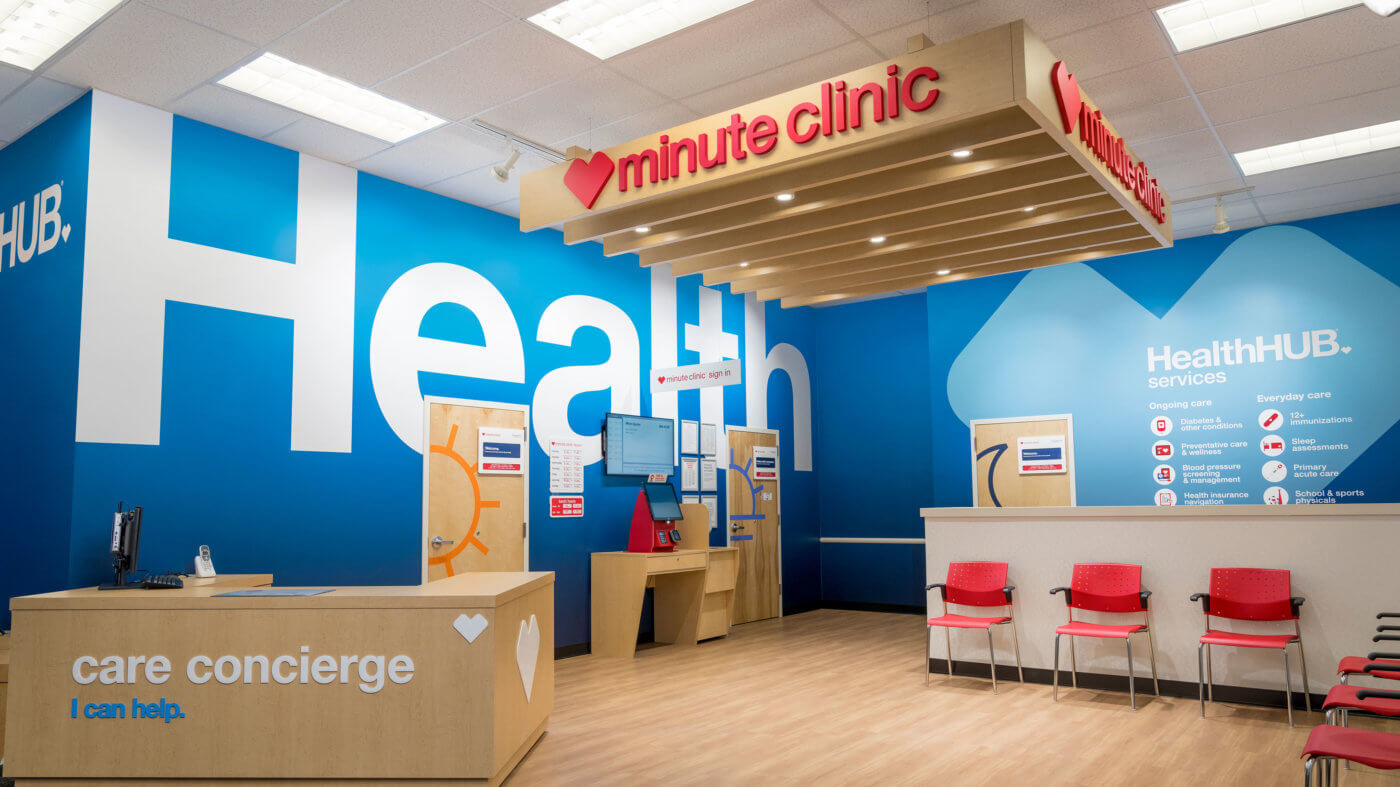 Leading pharmaceutical chains like Shoppers Drug Mart are already adapting this model with the expansion of The Health Clinic by Shoppers to focus on delivering family medicine and walk-in services. CVS has also taken action to elevate the pharmaceutical experience in the US with the launch of HealthHUB, providing an array of services like personalized pharmacy support programs and on-demand health kiosks. Pharmacists will have the opportunity to provide basic care to patients with simple health problems through one-on-one consultations, leveraging themselves to the same level of primary care practices.
The CVS 2021 Trend Report indicated that people have become a lot more open to sharing their concerns with pharmacists receiving their medical opinions. The report also indicates that pharmacists will be the most frequented touchpoint for people and will continue to play a major role in the healthcare ecosystem. This also alleviates the mass pressure put on primary care providers as patients with smaller health issues can access the help they need conveniently at their local pharmacy.
Building a Data-Driven Network of Care
The first step in personalizing patient care is gaining a thorough understanding of their health and wellness history. This can be achieved through fluid access to patient health data and clinical records.
The future of pharmacy lives in a connected network of primary care hospitals, family physicians, laboratory testing facilities, and the health data collected from wearables and mobile apps. In order for pharmacists to provide substantial personalized care, pharmacies need to revaluate their organizational structure through leveraging stronger external relationships with other health organizations.
Establishing a unified healthcare network will allow seamless transfers of patient data, ensuring pharmacists have a full spectrum of their patient's health needs. Patient services like chronic disease management, hospital admissions, and post-hospital care will be improved by a smooth network of communication and delivery amongst healthcare teams. In order to track a customer's activity throughout multiple platforms and channels, enhancements in digital data-driven technologies will be a primary focus for this new network of care.
Legacy pharmacies will need to invest in innovative tools and processes to strengthen their patient experience and position themselves amongst their digital competitors. By developing an integrated system of care, healthcare providers and pharmacists will be able to provide accurate clinical interventions and a more patient-centered experience.
The Future is Still Human
Despite the future of pharmacy being fueled by digital transformation, an element that will remain integral to the pharmacy's future is the human connection between customers and pharmacists. The primary advantage retail pharmacies have over their digital competitors is the personalized touch of the local pharmacist. As advanced technologies in robotics and automation will take care of the routine tasks of delivering and dispensing pills, pharmacists will have more time dedicated to helping their patients through substantial one-on-one care.