Packaging is a complex and evolving topic. It's one third of CPG and one fourth of the 4 P's of Marketing, therefore a crucial consumer-facing element in any strategy.
So it comes as no surprise that a great technique to generate buzz and potentially gain viral status is leveraging the best and most accessible canvas: packaging.
Here are some ways that brands have leveraged their packaging to engage consumers, encourage purchase, and gain media attention:
Limited-Edition Packaging
Creating scarcity is an age-old tactic of prompting interest, but clever partnerships can take this a step further.
Enter Oreos partnership with "HBO's pop culture juggernaut" Game of Thrones. Strategically launching six days prior to the GOT Season 8 Premiere, these specially designed Oreos leveraged the stark black and silver visual identity for a sleek, premium look. Taking it even further, the Oreos themselves were embossed with four different emblems to represent key players in the series finale: House Lannister, House Stark, House Targaryen, and the Night King.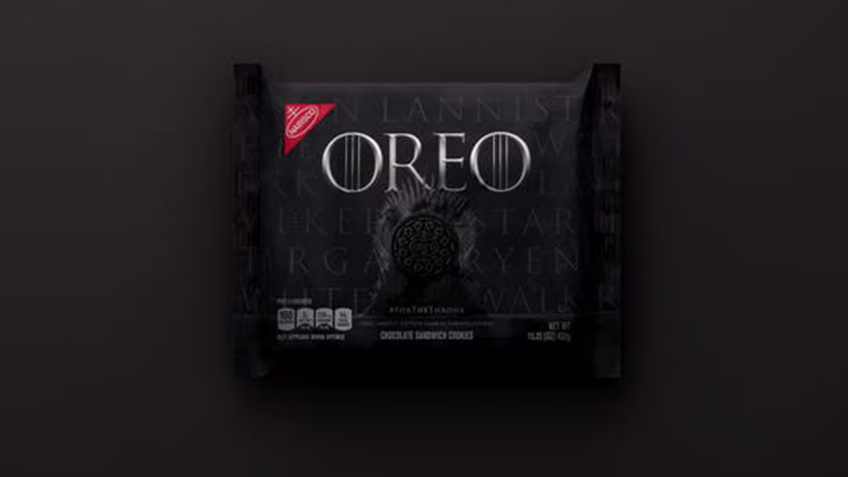 The limited-edition packaging was accompanied by omni-channel elements such as a stop motion video of 2,750 Oreos re-creating the GOT opening sequence, as well as promoting hashtags #GameofCookies and #FortheThrone to pledge House loyalty online for a chance to win prizes.
Transformational Packaging
Understanding your audience is particularly applicable when developing partnerships. The minds behind Riot Fest 2019 understood very well that their audience loves a cold beer, especially in the spirit of a music festival.
With that in mind, Riot Fest partnered with Goose Island Beer Co to develop a unique alcoholic beverage by the quirky name of Riot Fest Sucks Pale Ale: "the world's first schedule-wrapped alcoholic beverage." By featuring a label which would peel to transform a can of refreshing beer into the full Riot Fest itinerary, attendees could keep track of upcoming shows on-hand.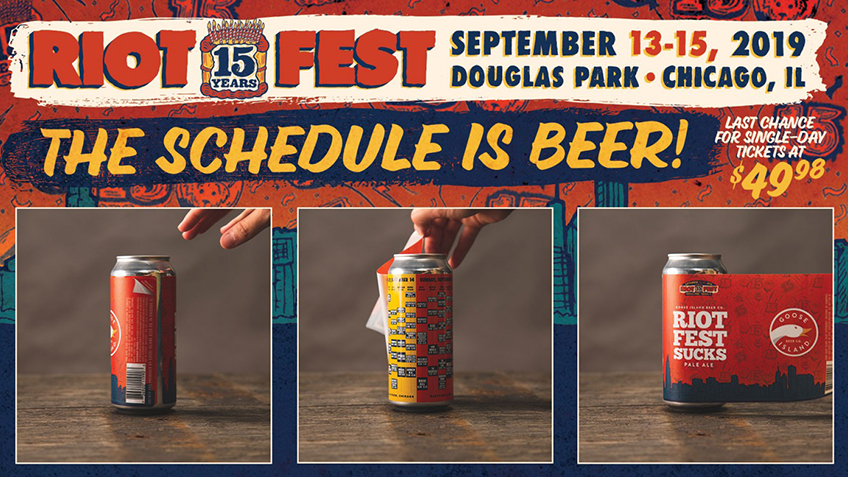 Packaging and communications were thoughtfully integrated as well, featuring bold and loud exterior design to honor the spirit of Riot Fest. The description carried forward their cheeky personality: "has a crisp, balanced hop aroma, citrus flavor, and notes of lightly toasted malt — a perfect beer for a mediocre festival!"
By only being available at the festival in limited supply, Riot Fest Sucks Pale Ale was a success, selling out on the third and final day.
Taking Inspiration from Consumers
While the DIY market is trendy and growing, we often forget that the original inspiration for DIY stems from childhood when recycling scraps and Elmer's glue were tools for hours of entertainment.
This was demonstrated via the creativity of eight-year-old Harry Tierney, who took the refrigerator box from his family's AO.com order and transformed it into a cardboard fort. When he sent a letter to the company showing the impressive creation and inviting them to play, managing director David Lawson was impressed and inspired by the detail and creativity.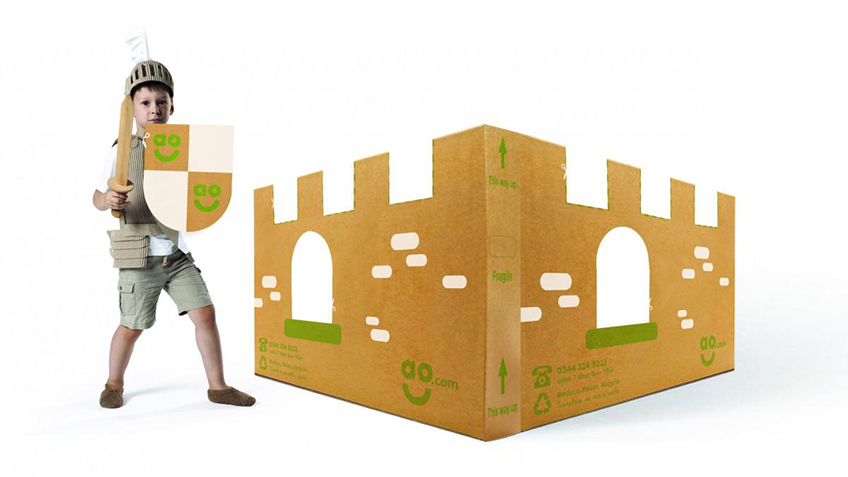 AO.com proceeded to redesign their packaging to inspire more children to create forts. The new packaging featured pre-printed dotted lines to mark cut-out doors and windows, and decals such as bricks and windowsills.
The key takeaway is that packaging has evolved beyond a vessel to store product and display branding. With some insight and strategic thinking, it can become the root of a clever and viral marketing campaign.