The 2021 PAC Canadian Leadership Award winners have been announced, and SLD is proud to have been recognized in the Revitalized – Beverage and Limited Edition categories for our work with Maxwell House and Tetley.
In the Revitalized – Beverage category, SLD received an Award of Distinction for the Maxwell House Zero Waste Pods packaging. As the first to the Canadian market with zero-waste pods, the product packaging serves as an essential touchpoint that excites and educates consumers. Along with clear and concise messaging that highlights materials used and proper disposal methods, a disruptive tearaway makes the package stand out on the shelf – all while delivering a zero-waste design, including the inner bags and pods themselves.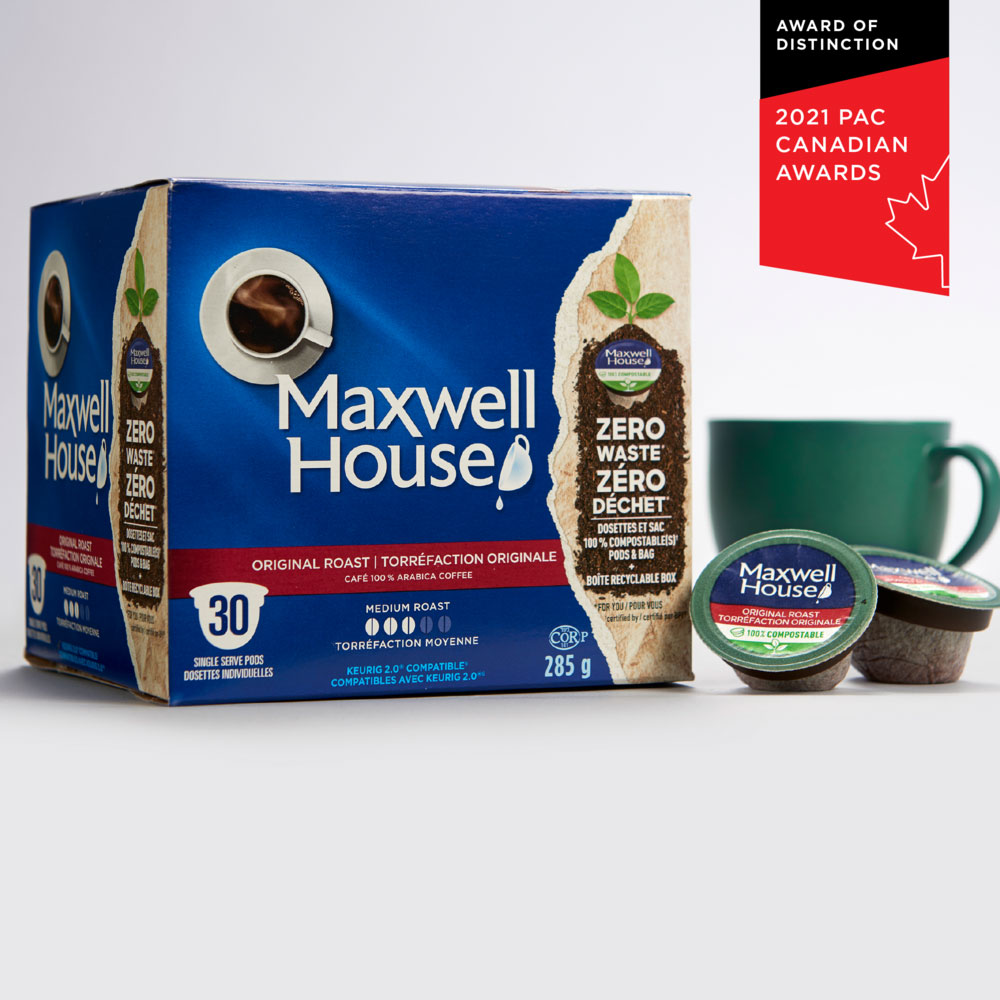 In the Limited Edition category, SLD took home an Award of Distinction for Tetley Pink, an annual campaign that supports the Canadian Cancer Society. To help promote this partnership, SLD designed a takeover of their classic orange pekoe pack, helping communicate Tetley's support of the cause and encouraging consumers to participate. The almost entirely pink package boosts shelf impact while also strongly linking to the cause.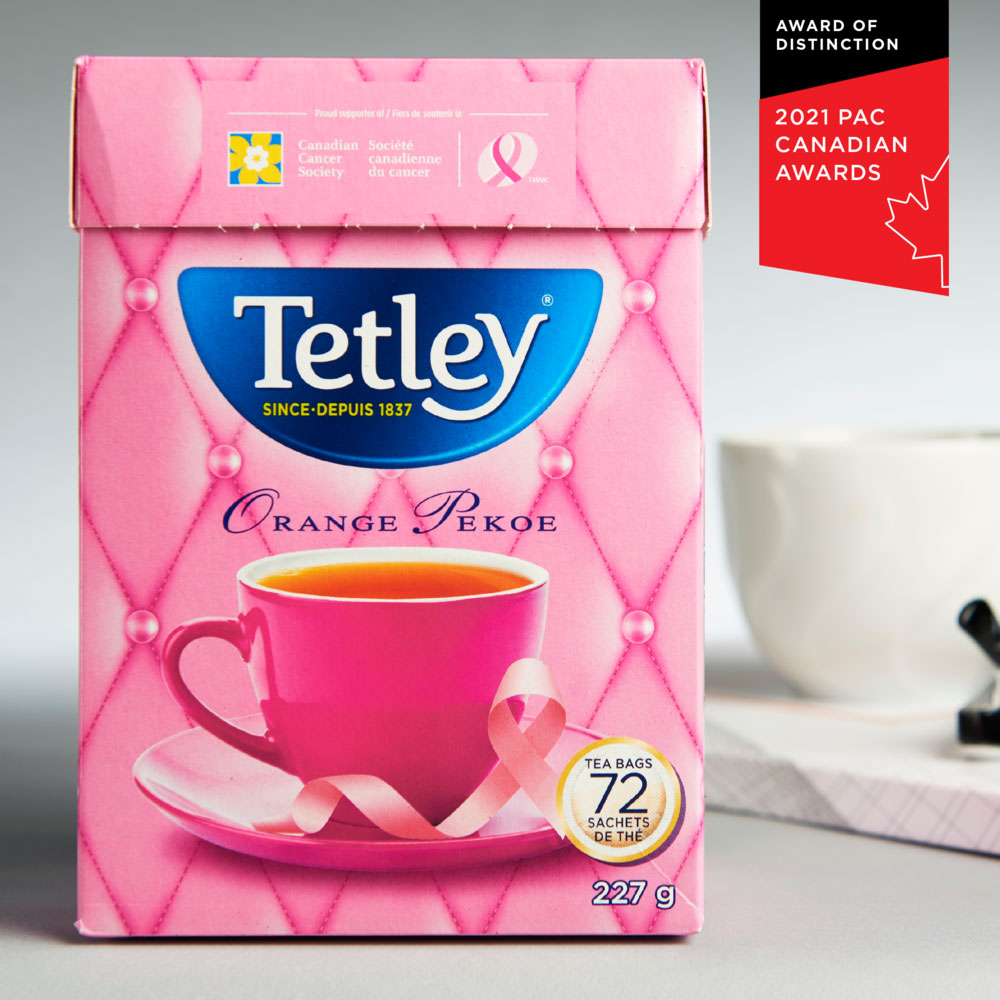 "It is a tremendous honour to receive two Awards of Distinction from PAC," says Diane Mullane, VP Client Services and New Business. "Both projects are great examples of how packaging can be used to tell a story and engage consumers in new ways. We are fortunate to have such a talented team here at SLD, and partners that are committed to social and environmental issues."
To see the full list of award winners, click here.