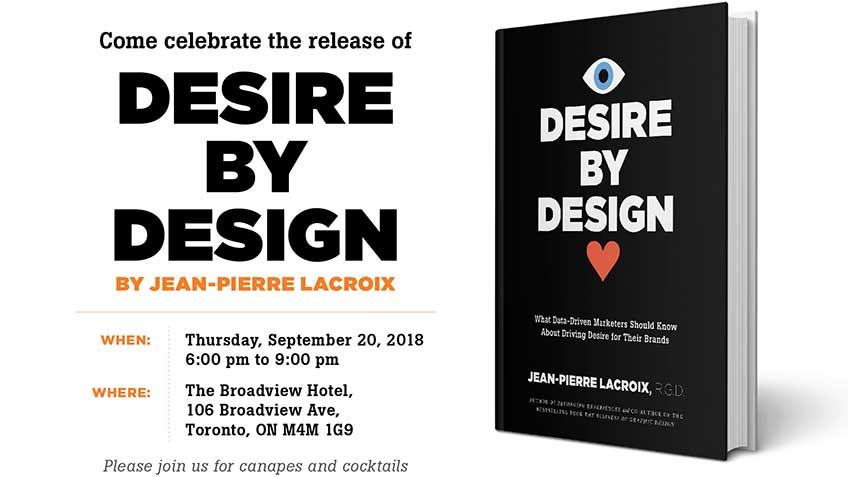 In celebration of the release of Jean-Pierre Lacroix's new book Desire by Design: What Data-Driven Marketers Should Know About Driving Desire for their Brands, Shikatani Lacroix will be hosting a book launch on Thursday, September 20, at The Broadview Hotel.
The book launch will feature a presentation by Jean-Pierre Lacroix, president and founder of Shikatani Lacroix, a panel discussion with industry experts and cocktails and canapés. Jean-Pierre's talk will focus on topics covered in Desire by Design, and will look at how brands can move from a "want" to a "desire."
Event Details
What: Desire by Design Book Launch
Where: The Broadview Hotel: 106 Broadview Avenue, Toronto, ON
When: Thursday, September 20, 6:00 pm-9:00pm
To RSVP, please email events@sld.com.